Police in Aceh, Indonesia's most conservative province, arrested 65 punk rock teenagers on the grounds that they posed a threat to Islamic values. Having committed no actual crimes, teenagers were arrested by Shariah police while holding a charity concert in Taman Budaya Park last Saturday.  The punks were corralled and taken to a police camp outside Aceh where they were stripped of their piercings and dog collars, thrown into a pool of water for "spiritual cleansing" and shaved of their mohawks.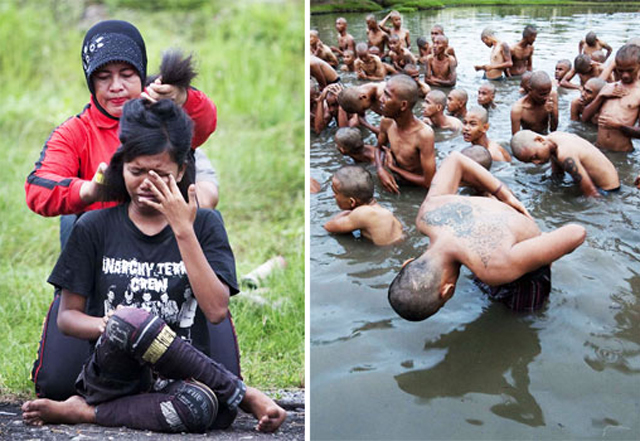 Aceh police chief Inspector General Iskandar Hasan is quoted as saying:
There will be a traditional ceremony. First their hair will be cut. Then they will be tossed into a pool. The women's hair we'll cut in the fashion of a female police officer. Then we'll teach them a lesson. We'll change their disgusting clothes. We'll replace them with nice clothes. We'll give them toothbrushes, toothpaste, shampoo, sandals and prayer gear. It will all be given to them. I'll remind [police] not to breach human rights. We are oriented to educating our community, our nation. This is our country too, right?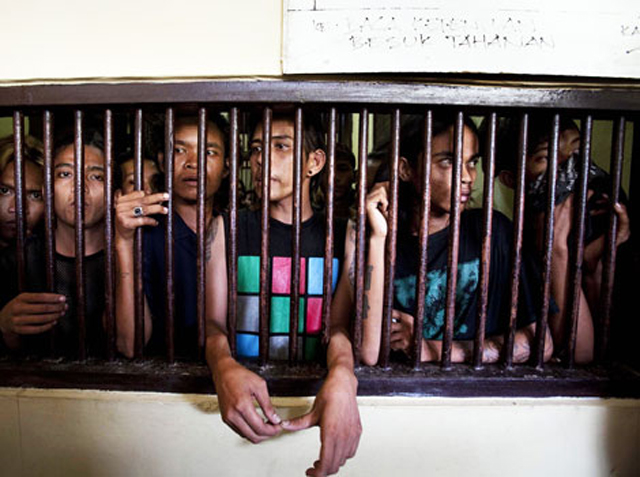 Indonesia has long practiced moderate Islamic values but last year adopted conservative Shariah law which has sparked a crackdown on supposed moral missteps.