Left: 'A young dandy wearing a formal suit and Top hat, circa 1890' Right: 'Conroy Campbell, a pupil at Willesden High school, 1973'
I just rediscovered this book; Stuart Hall and Paul Gilroy put it together in 2007. It uses press photos to document post-war black settlement in Britain during the twentieth century. Instead of just recording the immigrants' settlement the book paints a really beautiful picture of people's lives. Hall says it 'highlights their pains and pleasures, achievements and failures, trials and tribulations'.
As well as telling the story of adult immigration the book also gives us a peek at the lives of the teenagers who settled in the Britain – how they came to the UK, made a life, created communities, struggled for rights, and gained recognition.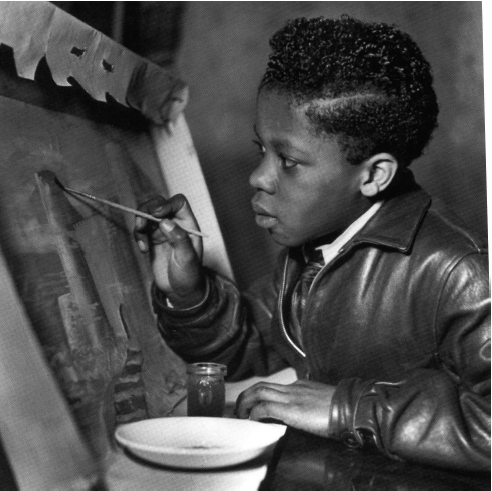 'Fourteen-year-old Leonard Blackett of Bute Town or Tiger Bay paints a scene from Hamlet, 1950'.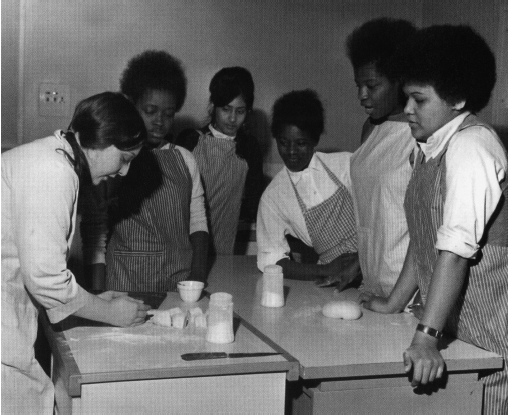 'Girls being taught bread making at the Aylwin Comprehensive School for Girls, Bermondsey, 5th November 1971'.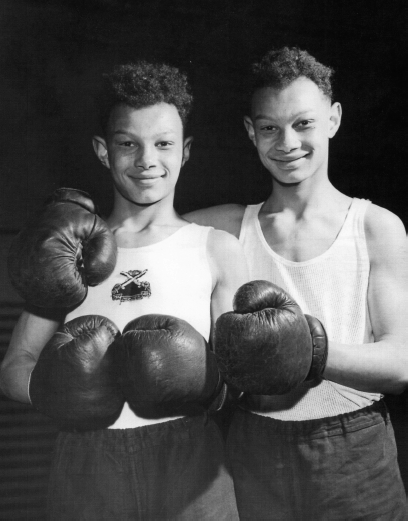 'Twin brothers Peter and Fred (aged thirteen) during a break in a training session at Woodford Bridge, Essex, 10 April 1959. The orphaned boys lived at Dr Bernardo's Home'.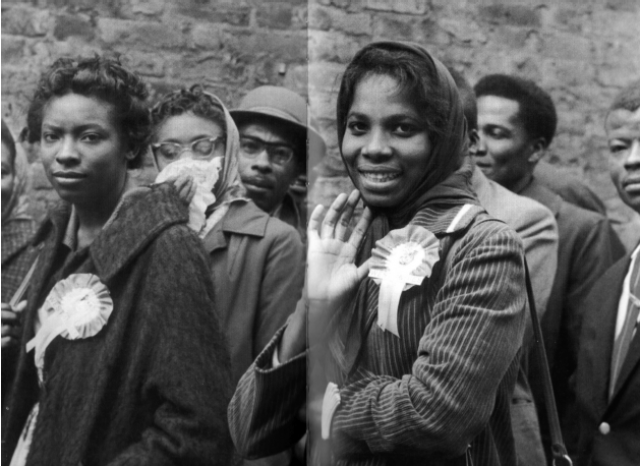 'West Indians queuing for the final test match at the oval, South London, 22 August 1963'. [p170]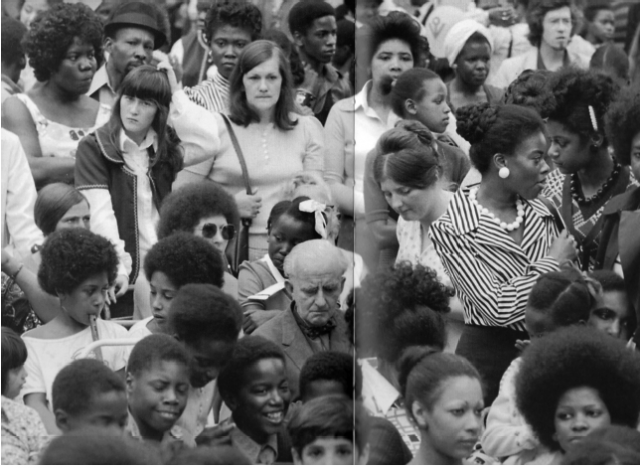 A free festival of African Asian, and Caribbean music and art at Kennington Park, 27 August 1973'.
In the 1970's Britain's young Blacks turned away from versions of their culture that were being borrowed by outsiders. Instead a sharp, politicised, youth developed a subculture that had strong Pan-African, Ethiopian and Caribbean influences. This later combined with African-American culture that was being enthusiastically absorbed in the UK.
This generation had a strong sense of what music and dance could bring to the lives of a supposedly transitional group; 'On reflection we are a lucky generation, an unusually eloquent, and musically rich culture' [Gilroy, p248].
The book also shows us how black presence conjured a fear that these new young immigrants were threatening the 'British way of life'.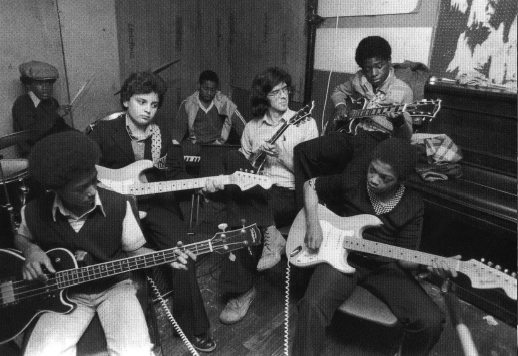 'Clyp Youth Club, 18 October 1978'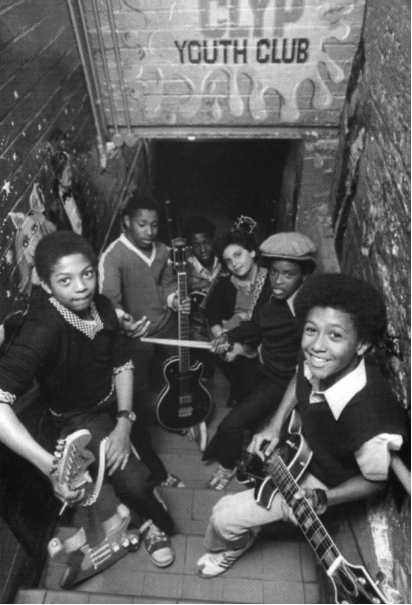 'Teenagers outside the Clyp Youth Club, 1978'.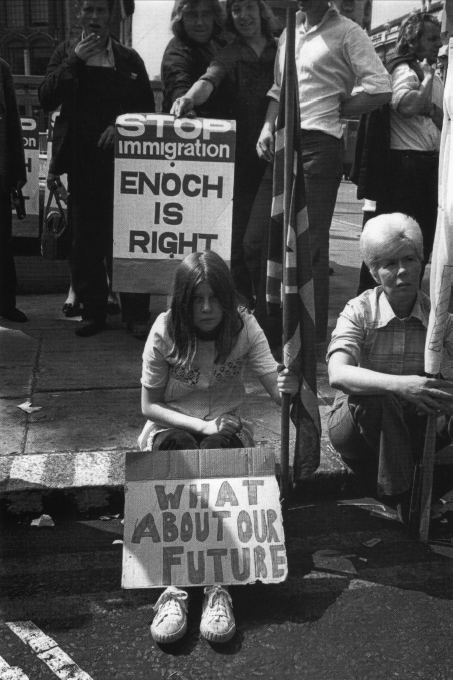 'A young girl protests at a demonstration in London's Smithfield against continued immigration'.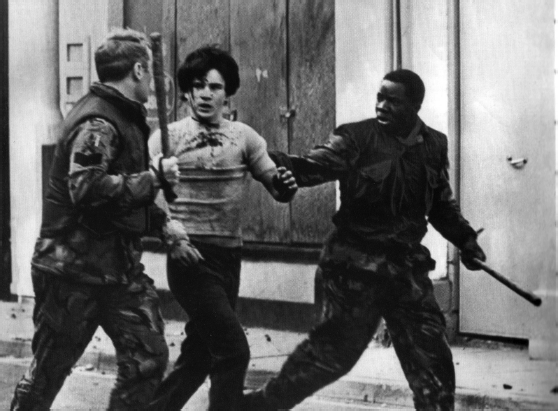 'A teenager is arrested by British troops during a civil rights demonstration in Belfast, 1969' [p198].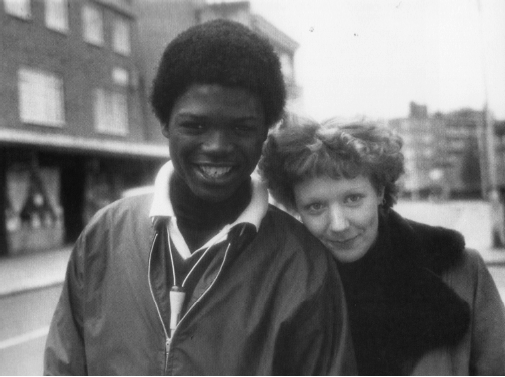 'Herman Dee and Anneliese Polan, 15 November 1977'.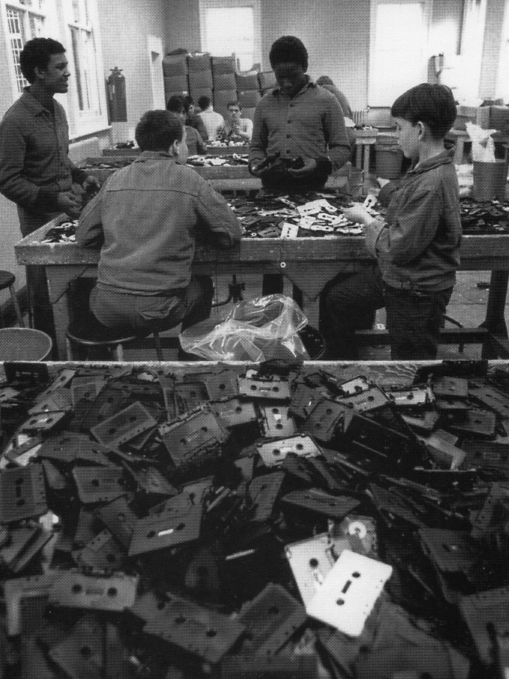 'Inmates in a workshop at the Junior Detention Centre in Send, near Woking, 27
November 1979'.

All images were scanned from the book, Black Britain: A Photographic History

—
Welcome! I'd like to introduce Abigail Wilson to the Teenage film blog. She's one of our new interns and has written and researched some incredible posts for Teenage. Stay tuned! Abigail Wilson—A Filmmaker who, as a teenager, watched bad game shows, pretended she was naughtier than she was, and danced till her legs gave up'.