Before high school car culture, teens peddled their way to freedom. Here's a cross section of California kids on wheels from turn of the 20th century to 1945, found in the Los Angeles Public Library. Above is Leela McAdam nee McCabe – winner of the best decorated bicycle for the 1900 Fourth of July parade in Lompoc, CA.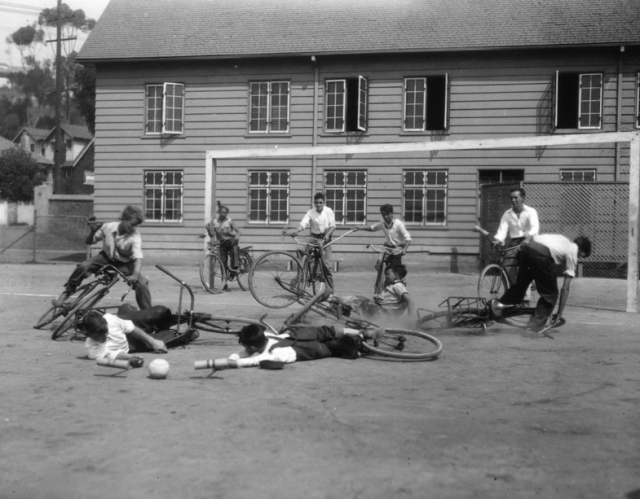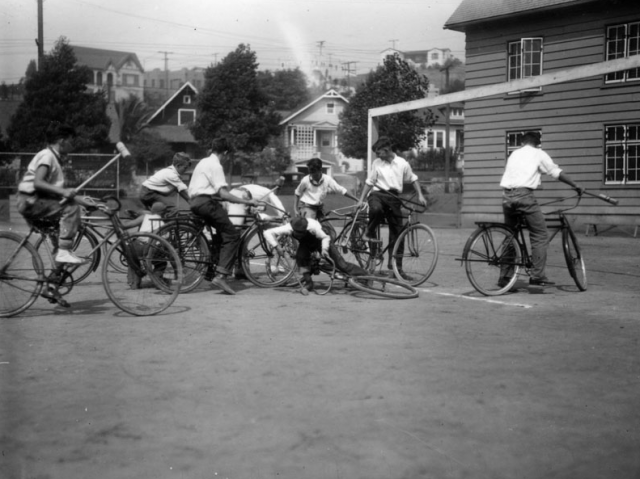 Bike Polo in Los Angeles, 1930s.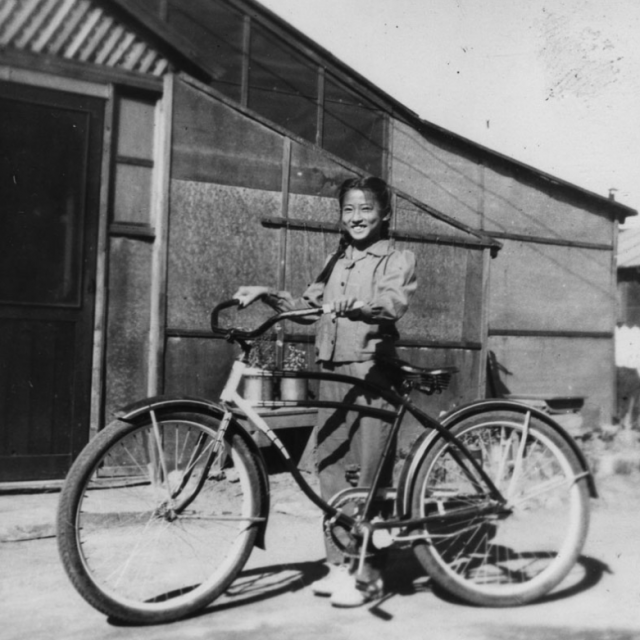 Grace Toya with bicycle at the Tule Lake internment camp 1945.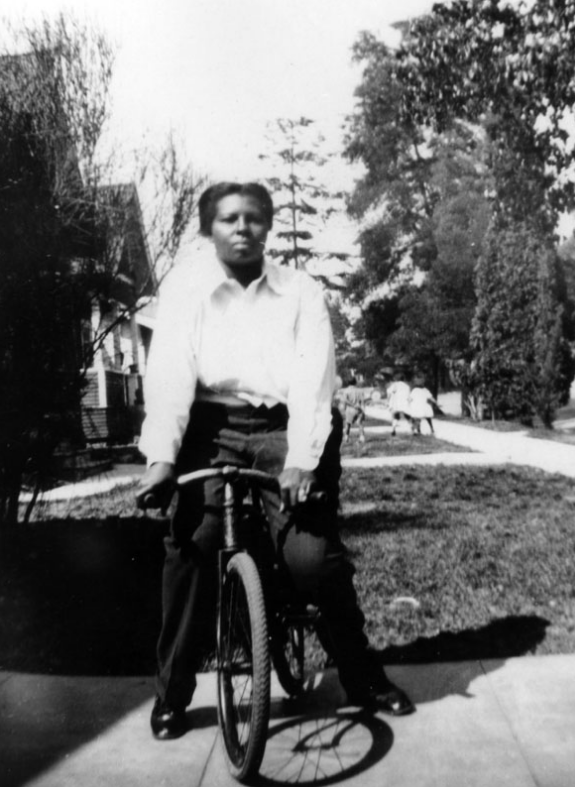 Los Angeles ca. 1930s.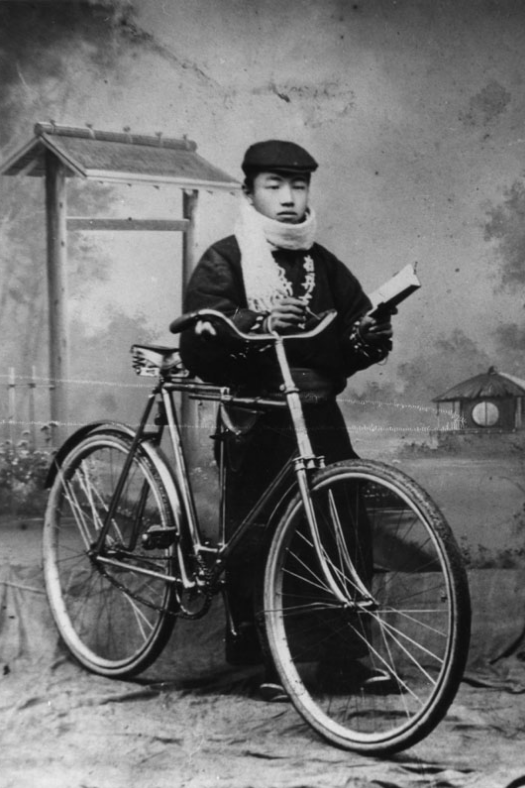 Portrait of Japanese boy with bicycle and notebook ca 1900.
via Copenhagenize