Years ago PBS aired a mesmerizing documentary on the Jonestown Massacre and the history of the Peoples Temple—Jonestown: The Life and Death of the People's Temple. I'd always heard the jokes about Kool-aid/poison/suicide but didn't know the depths of the story. Well, it's horrifying. These carefree teenagers splashing in the ocean, building new homes in Guyana and attending class are a bit unsettling after learning the grim future of the Peoples Temple.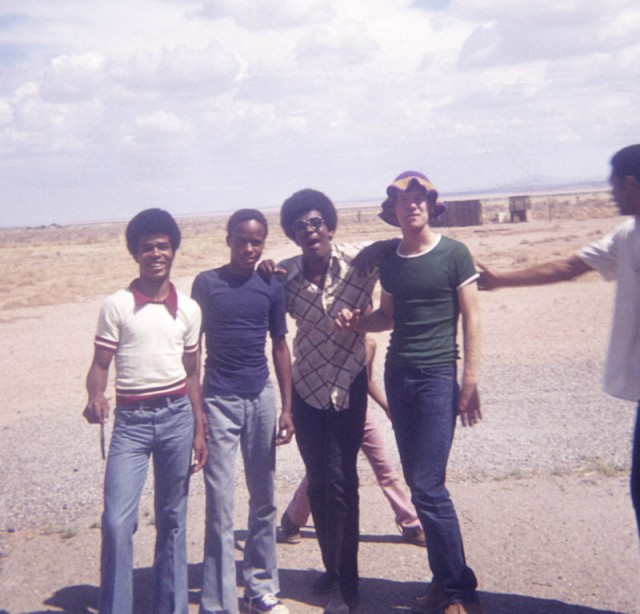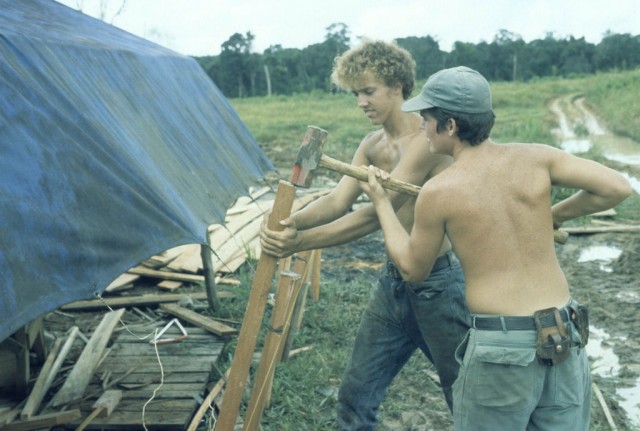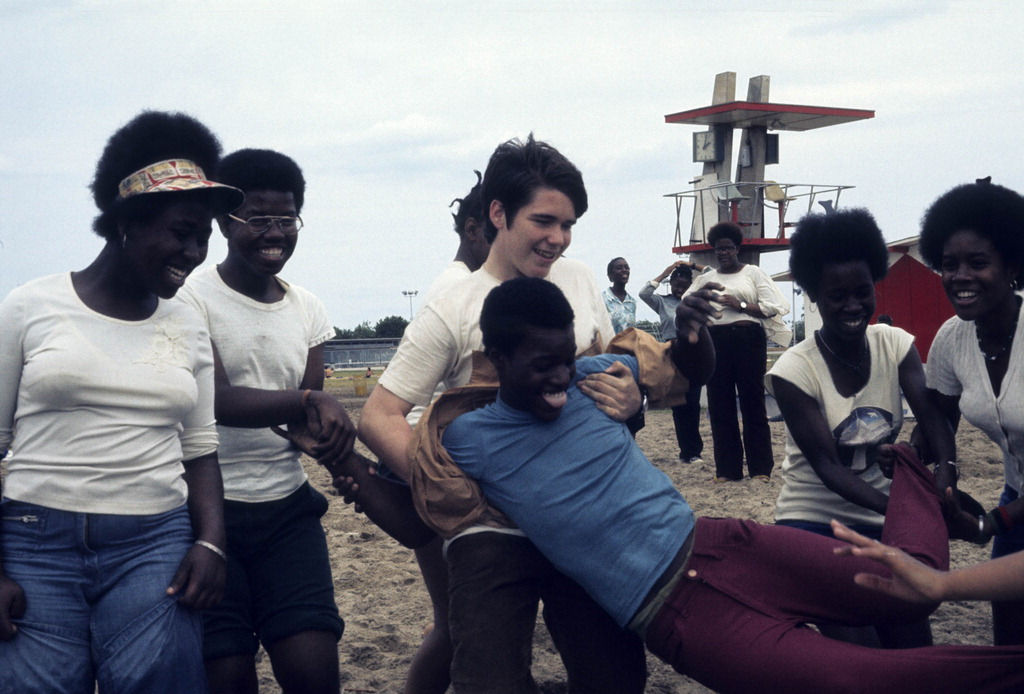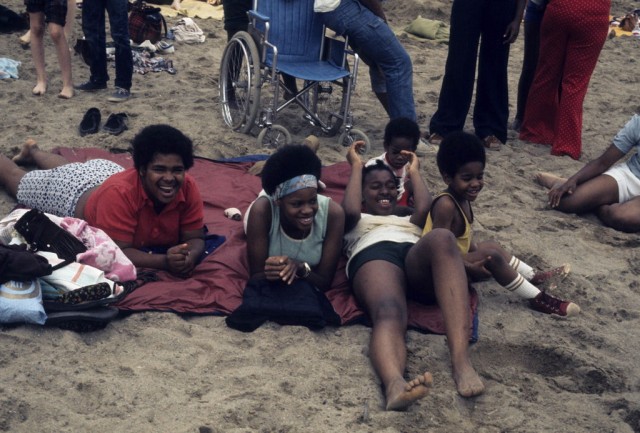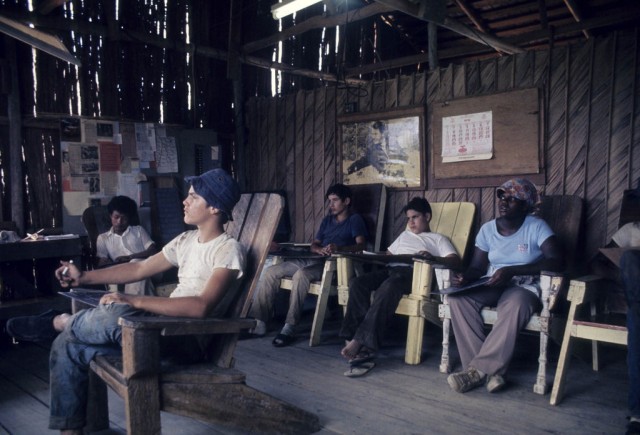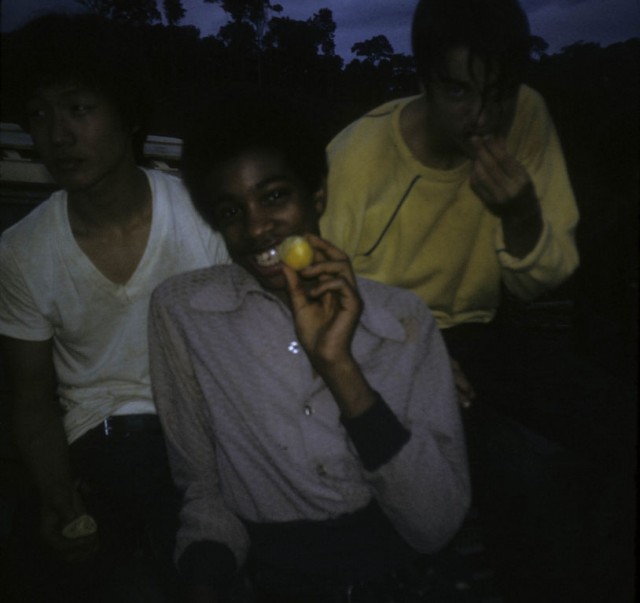 Peoples Temple members Stephan Jones, Jimmy Jones Jr., and Lew Jones in Matthews Ridge, Guyana
httpv://www.youtube.com/watch?v=D7IxGGfpSWk&group=Items
If you're curious about the Peoples Temple, you can watch the entire doc on youtube.
via Online Archive of California