These sorrowful photographs by Lewis Hine show the work life of young boys during a time when child labor was exploited. Hine used his camera to document youth at work in an effort to bring attention to the nationwide problem. In mining culture boys were valued for their small statue conducive to low ceilinged environments. Above: A boy named Frank, estimated to be 14 years old, had already experienced much when this photograph was taken: he had worked in the mine for three years, picking and loading coal, and spent one year in the hospital after a coal car crushed his leg.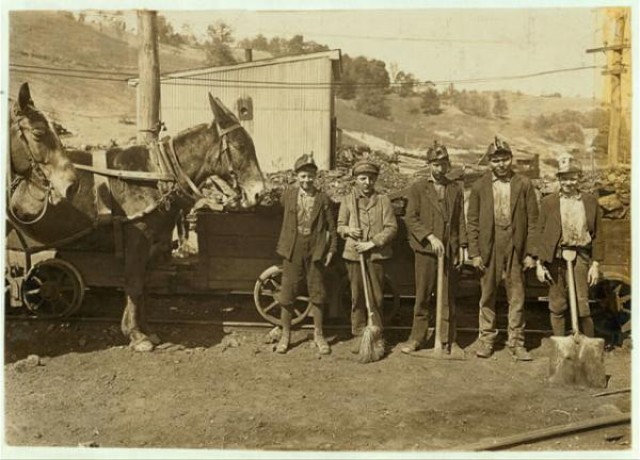 Group picture with tipple boy and drivers at the Maryland Coal Co. Mine in the vicinity of Sand Lick, Grafton, WV. According to the image source, the boy with the mule didn't want to be in the picture at first, while another boy "feared we might make him go to school."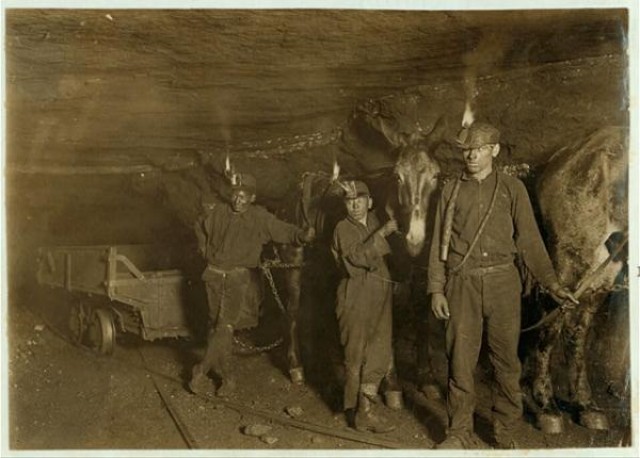 Drivers and mules in Gary Mine, WV. Here, according to Hine, "much of the mining and carrying is done by machinery," implying that this wasn't the case in other mines, where the work must have been truly backbreaking for man or beast.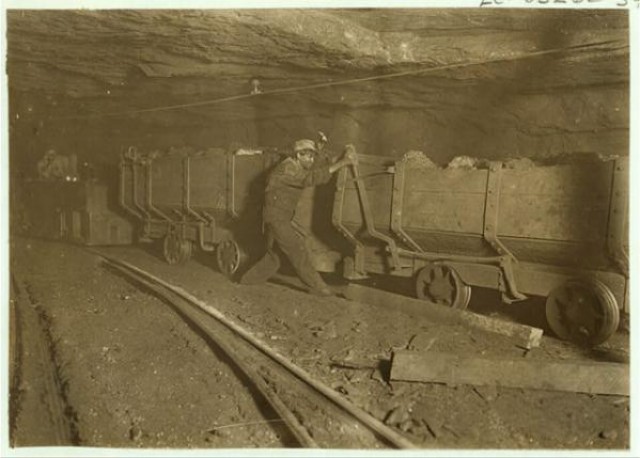 A boy doing the strenuous and dangerous job of breaking a motorized train in Gary Mine, Gary, WV. Notice the live wire overhanging, no higher than a man's head.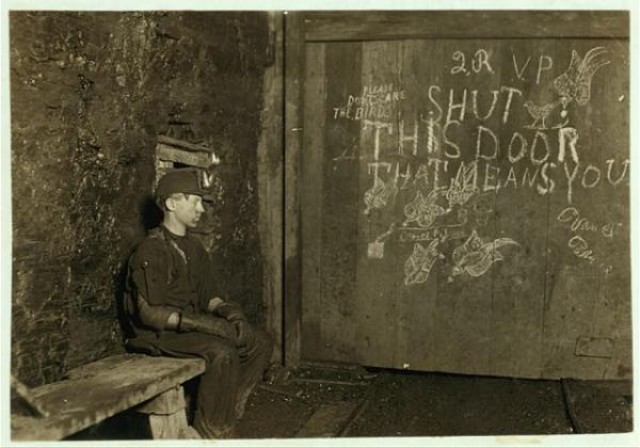 Fifteen-year-old trapper boy Vance got paid $0.75 for a 10-hour shift at a coal mine in West Virginia. Photographer Lewis Hine says: "On account of the intense darkness in the mine, the hieroglyphics on the door were not visible until the plate was developed."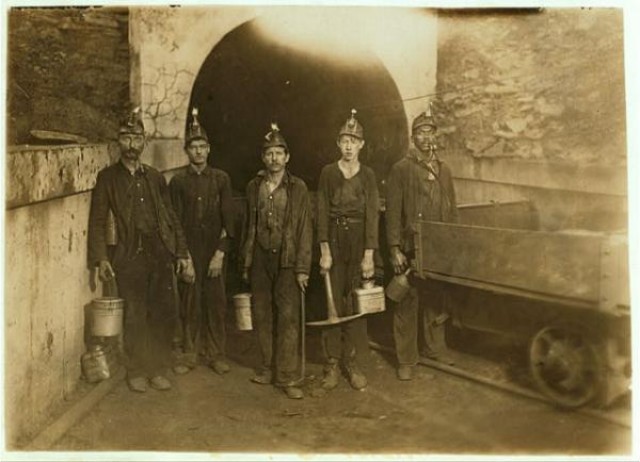 Six miners going to work at the mine in Gary, WV. The youngest in the middle is the trapper – the boy responsible for opening and closing the trap doors underground. For his 10-hour shift, running from 7am to 5:30pm, he received $1 a day.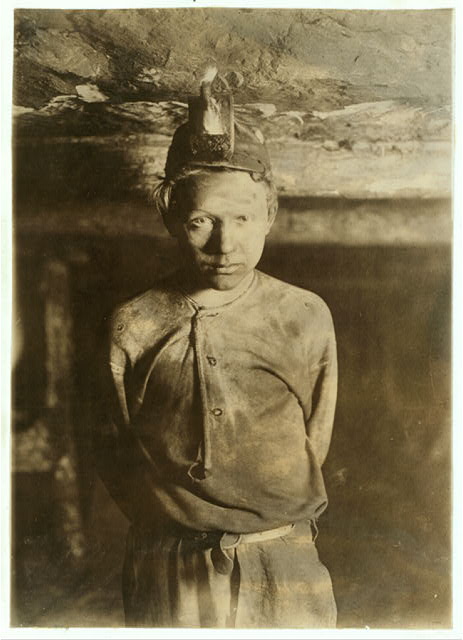 A young trapper boy inside Turkey Knob Mine in MacDonald, West Virginia. His job was to open and close the wooden trap doors for the mining cars being shunted through.