The El Salvadoran Civil War (May 9th, 1979 – January 16th, 1992) was the result of disputation between El Salvador's U.S. backed, military led government and the  Farabundo Martí National Liberation Front or FMLN. In the 1970s, before the civil war, there was already extreme antagonism between them. 
In the 1920's, 95% of El Salvador's income came through their coffee crop and that money was confined to 2% of the country's people. There was terrible economic inequality and extreme tension between classes. In 1932, Augustin Farabundo Marti formed the Central American Socialist Party, strengthened the indigenous people's outrage and yearning for justice, and led them to rise up. The uprising resulted in a massacre of between 10,000 and 40,000 Indians by the military. Marti was captured and killed. From 1932 to the 1970s El Salvador's government was one of extreme repression and violence despite its democratic trappings. In 1977 a presidential election was rigged in favor of the state's candidate and there was another uprising which resulted in massacre. Military indiscriminately slaughtered civilians, over 1,500 people were killed, and the deaths were blamed on "foreign communists."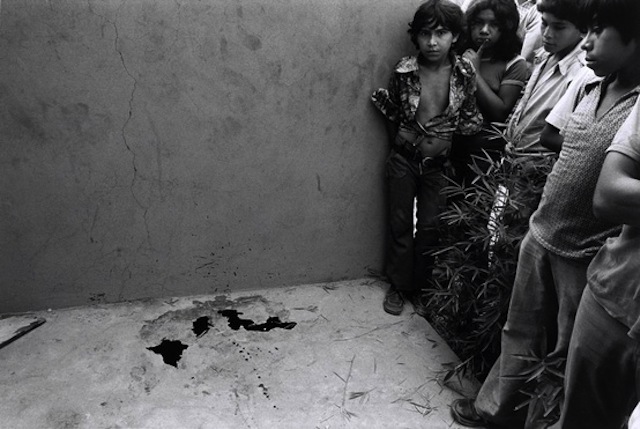 Above, youths gather around the spot where a fellow student protester was killed.
In 1979, a coup d'etat took place.  Junta Revolucionaria de Gobierno (Revolutionary Government Junta) deposed President General Carlos Humberto Romero. The JRG was supported by President Jimmy Carter who gave them 5.7 million dollars in military aid. Certain military factions and the El Salvadoran elite began to resist the JRG when they began implementing policies of redistribution of land. Government led violence continued and many previously non violent political groups became guerilla. The FMLN was formed and made their first major attack on the government in 1981.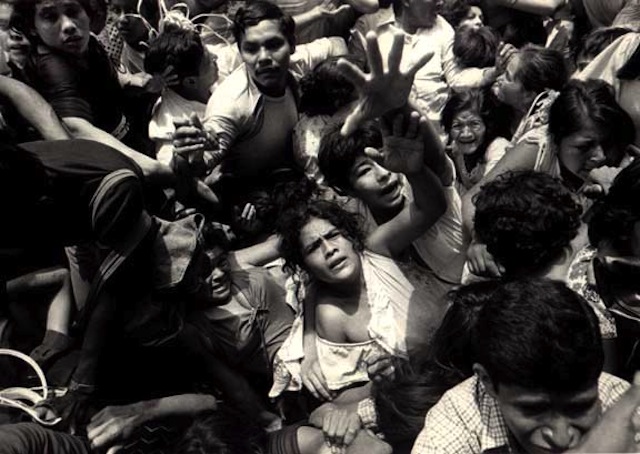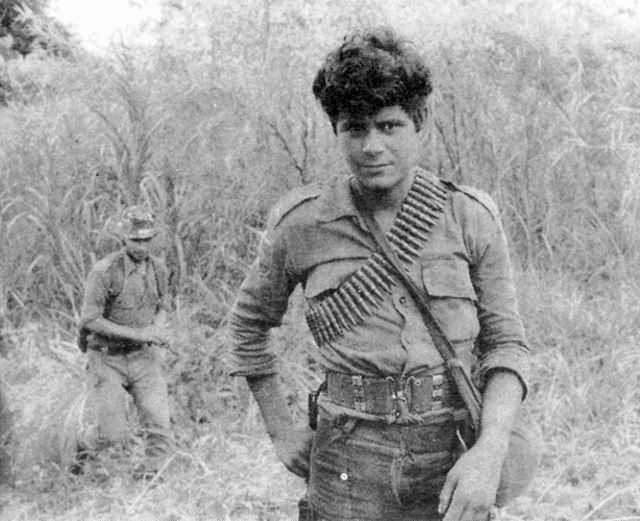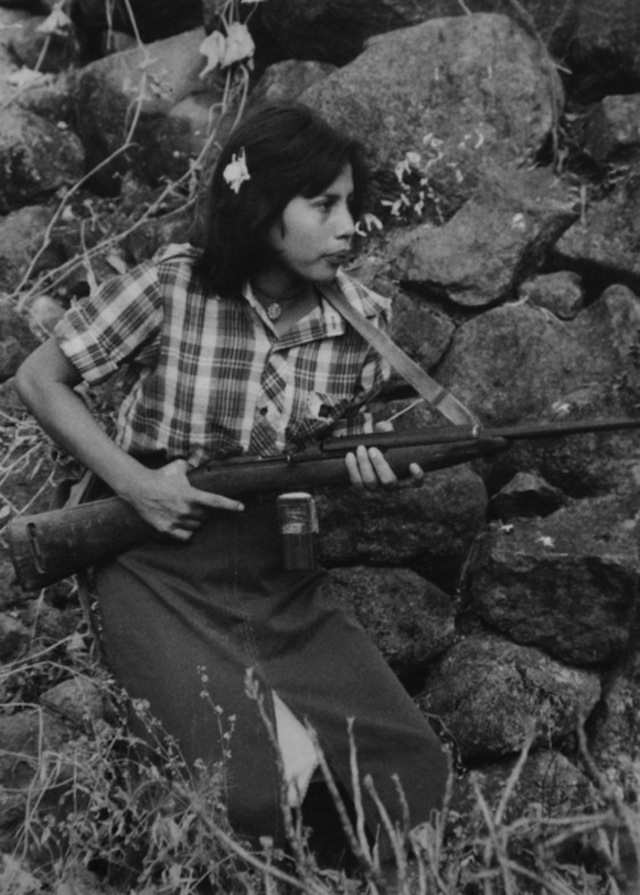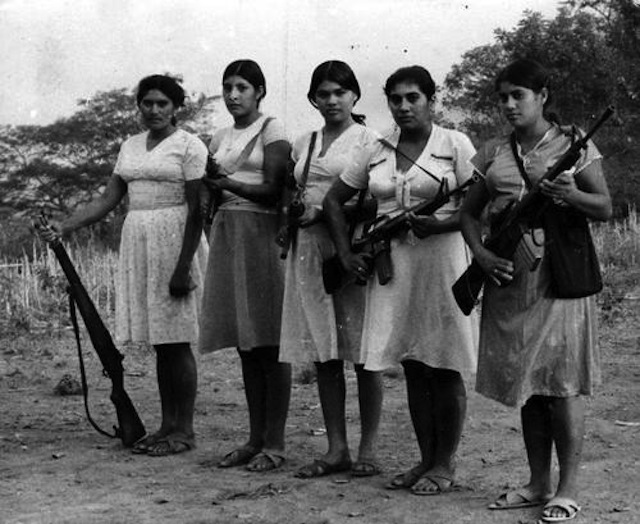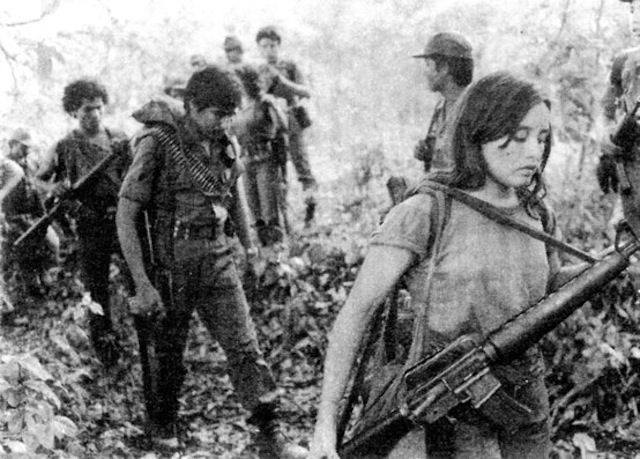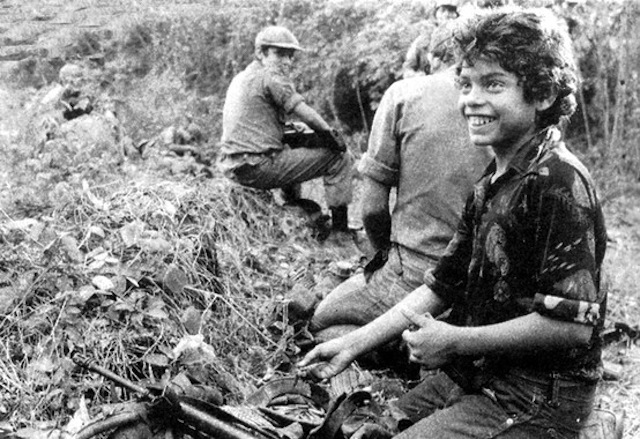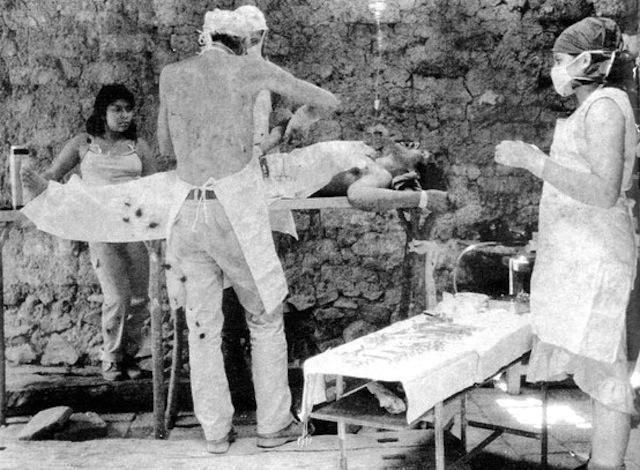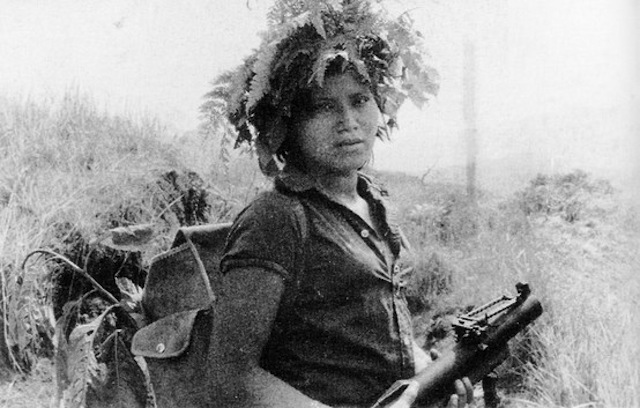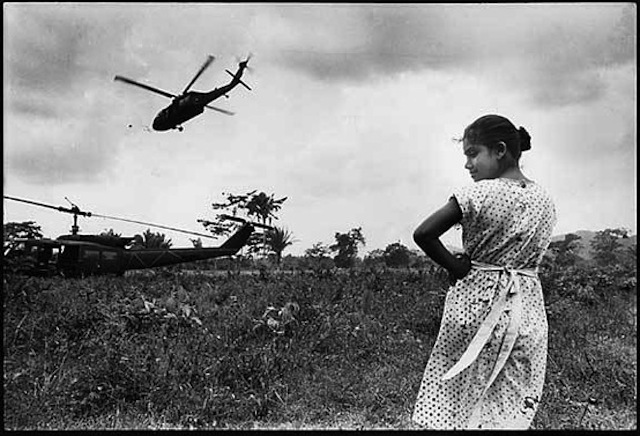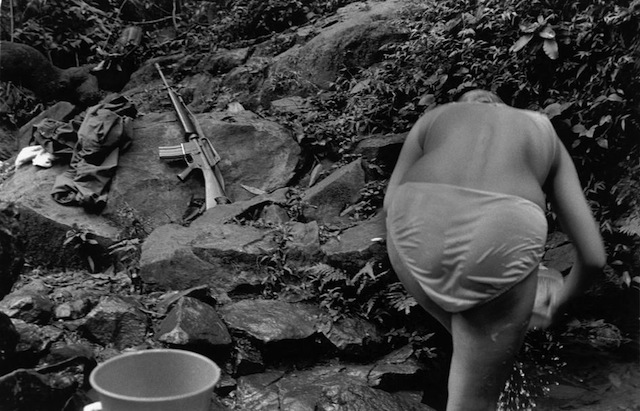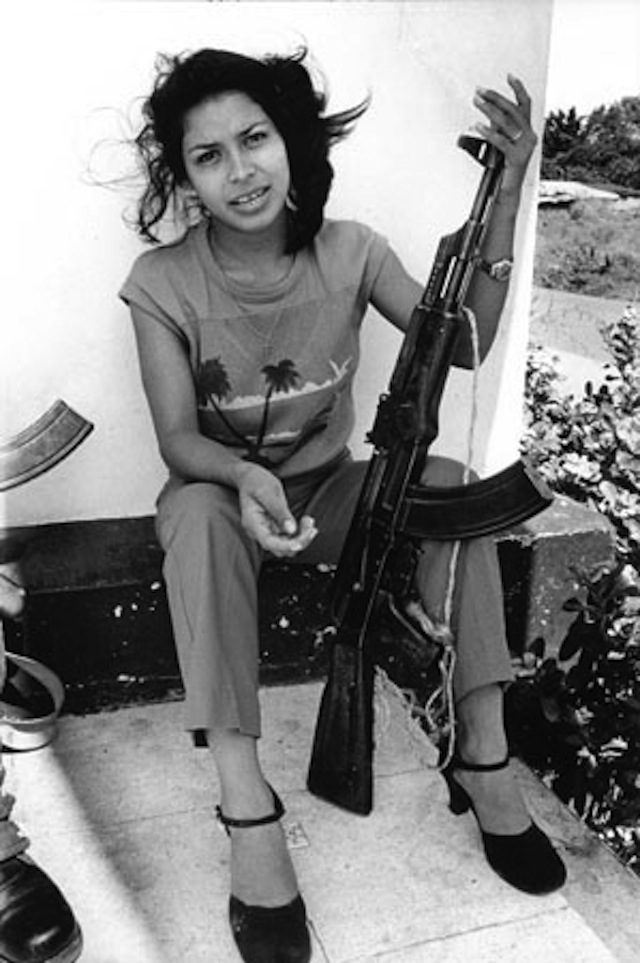 The photo above was taken in 1992.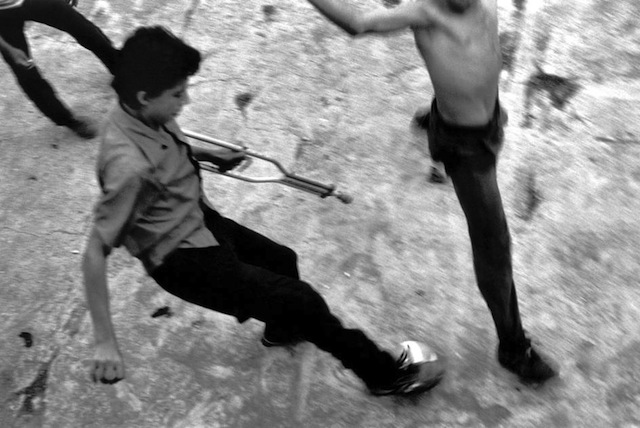 14 year old members of FMLN playing soccer, above.