Brooklyn native Nathalia Crane was just nine years old when she published her first poem in The New York Sun (they thought they were publishing an adult). By thirteen she was dubbed "The Brooklyn Bard" and hailed as a prodigy.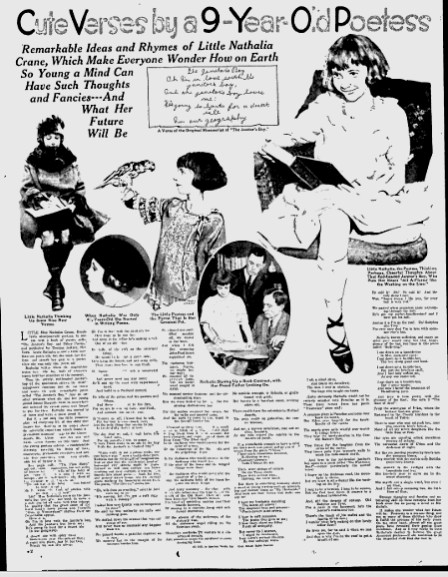 "Lo and behold! / God made this starry wold, The maggot and the mold; lo and /behold! He taught the grass contentment/ blade by blade, / The sanctity of sameness in a shade." 
When she was twelve she published her first book of poetry The Janitor's Boy (her best known poem is of the same name). When doubts arose as to the true authorship of her poems, she composed one on the spot for TIME Magazine, quoted above and printed in the November 25th, 1925 edition.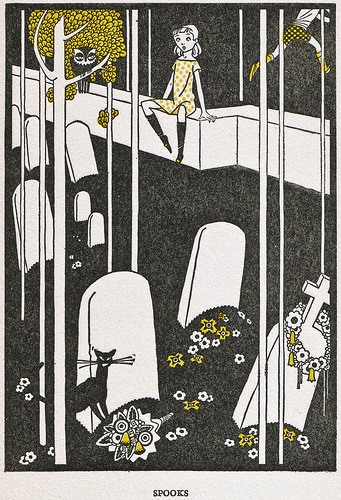 "Oh, I went down to Framingham/To sit on a graveyard wall;/'If there be spooks,' I said to myself, 'I shall see them, one and all.'" –From The Singing Crow and Other Poems 1926; Illustration by Mac Harshberger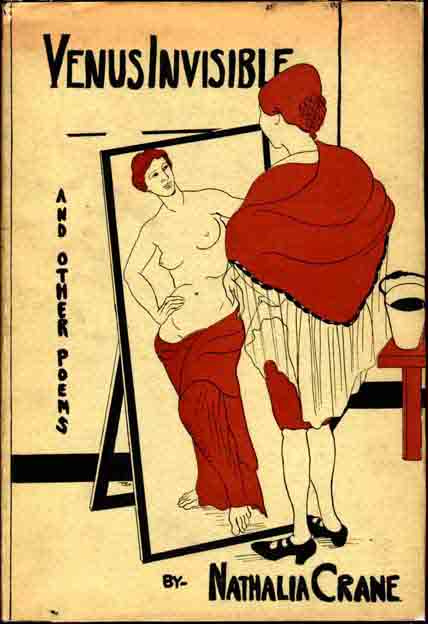 When Nathalia was in her late teens she joined Louis Untermeyer poetry circle. She wrote eight books of poetry and several novels.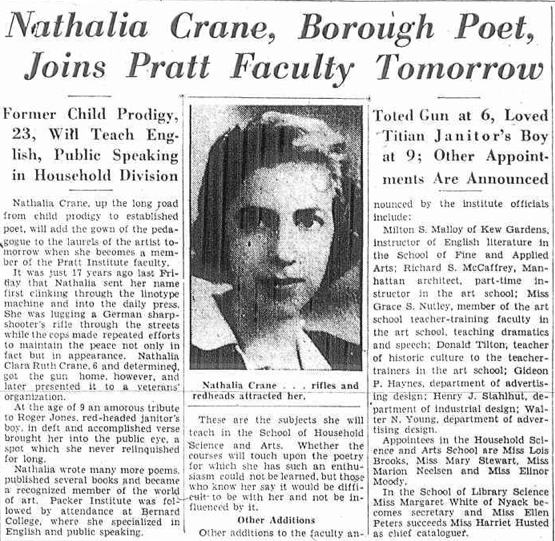 In 1936 She joined the Pratt University faculty and taught in the School of Household Science and Arts. She also taught at San Diego State University.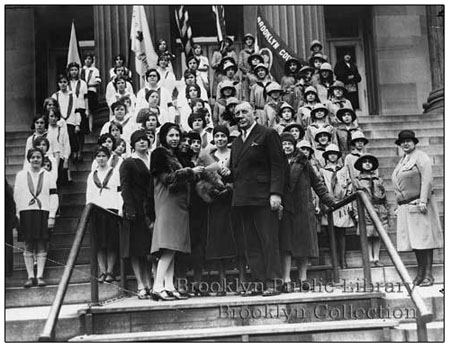 Nathalia with Brooklyn Borough President James J. Byrne in 1930 (above).
The authenticity of her work continued to be questioned as she moved beyond the label of child prodigy and teen poetess. People then and now marveled that a kid or teen could have such profound insights into life and love.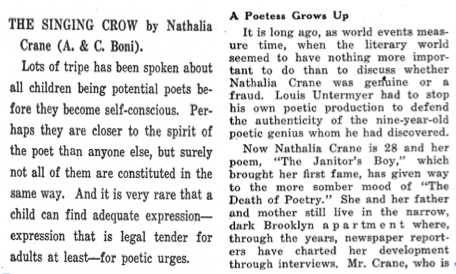 Images via Dienbao, GoogleNews, Flickr, Bibliopolis, Fulton History, Brooklyn Public Library, and Princeton.
More of our favorite teen prodigies here.