Almost exactly two years ago, we launched this site, and I wrote a little letter about why I wanted to make the film Teenage. The film would be a pre-history of the teenager that would uncover hidden histories of youth culture. This wouldn't be your typical historical documentary, but a living collage of archival material and original portraits of fascinating youth from the past. I'm happy to announce that Teenage is finally finished!
A lot has happened in the past four years… We've poured over 90 hours of archival footage, thousands of vintage photos, filmed recreations in the style of period home movies from the 1920s, '30s, '40s, sourced hundreds of quotes from actual teenage diaries. It wasn't just me or the writer Jon Savage doing the work… it's been a giant group effort with the help of countless collaborators.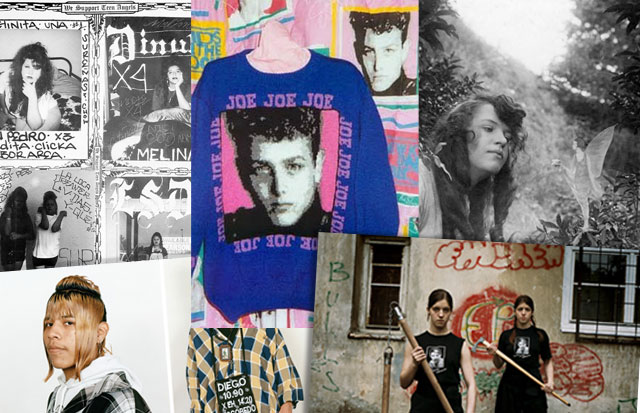 I didn't want this website to be a promotional blog for our film. I wanted to draw on the themes of Teenage to look broadly at youth culture, and to salvage amazing ephemera, photographs, music, videos, and personal stories about teenadom from the internet. We discovered Asgarda girls and Cottingley Fairies, Martha Plimpton's child acting roots, Teen Angels Magazine, Cholombian fashion and Boy Band knitwear… We heard amazing high school mixes by our friends, covered youth's perspective on Occupy and the London Riots as they were unfolding, and we started collecting an amazing pool of vintage teen photos on Flickr.
We got to collaborate with our favorite artists, writers, and musicians, and it's been an honor to feature teenage musings from Lena Dunham, Kathleen Hanna, Tavi Gevinson, and the young musician Izzy Schappell-Spillman.
We have some exciting news about the World Premiere of Teenage, which we'll be sharing very soon. As we prepare to release the film, this site will be in transition, and we're taking a short break from posts. But don't worry, daily bites of youth culture will be back very soon.
In the meantime, get news about the film's premiere and future screenings by following us on Facebook and Twitter. Thanks for your interest in Teenage, and I'm looking forward to sharing more exciting stuff soon.
-Matt Wolf, Director