If you grew up as a pre-teen or a teenager in the Bay Area in the 1990s, urban radio composed the soundtrack to your coming of age. I hate the phrase "urban radio," especially when it's used glibly, but it works best as a wide umbrella term for music that young people listen to in urban areas, like San Francisco, Oakland and Berkley. Rap music (Dr. Dre, Notorious B.I.G), hip-hop soul (Erykah Badu, Mary J. Blige), smooth R n' B (Brandy, Ginuwine), head-strong girl groups (Salt N' Peppa, En Vogue), and just straight-up freaky-deaky vocalists (Adina Howard, Sisqo) were the beat to every hallmark of my teenage life, whether it was learning to break dance to Soul For Real on a Bar Mitzvah dance floor (where we also first painfully learned to bump n' grind) or later when we hot boxed our mom's Volvos in high school while listening to Bone Thugs N' Harmony.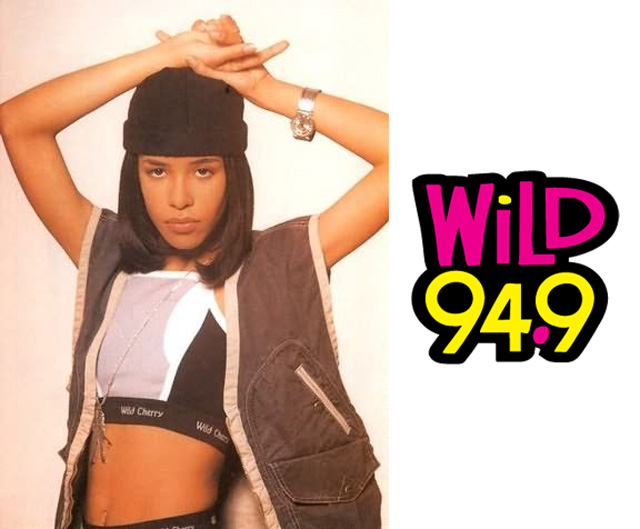 I dabbled in punk, ska and grunge (Kurt Cobain is still one of my heroes), but it's the wide-spectrum of hip-hop music that has really stuck with me my whole life. Radio stations like Alice 97.3 played Lilith Fair acts around the clock and Live 105.3 was the go-to for alternative rock, but it was Wild 94.9, the younger party station that played booty bass and the occasional dance remix of artists like Zhané, and 106 KMEL, its cooler older brother that spun Tribe Called Quest and Lauryn Hill, that were home to the true pop stars of the day. The music was crisp, the production was spare, and the lyrics, mostly about broken hearts or getting high, were real. This was that moment in time just before the teen pop manufacturing boom that gave birth to Destiny's Child and Britney Spears and when vocal matriarchs such as Mariah and the late, great Whitney first began to update their adult-contemporary sound with a hip-hop gloss. It was the era where Mary J. Blige, now so regal and joyous, was still singing the blues on tracks like "I'm Goin' Down" and a young songbird with an unusual name, Aaliyah, was the coolest woman on the planet.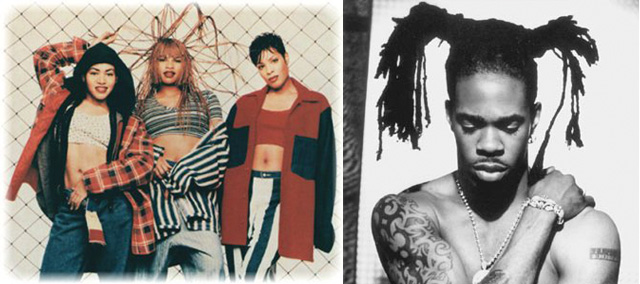 I grew up in San Francisco and went to a small private high school called Urban; Ramona grew up in Berkley and went to the big public school there called Berkeley High. But no matter the differences between our schooling. When we met as college freshmen in New York — Ramona at Columbia, me at NYU — we bonded alongside our mutual friend Lauren over having the exact same CD library (in those awful zip-up black faux leather cases with the cheap plastic sleeves). D'Angelo, Busta Rhymes, Jil Scott, 2pac: yes, yes, yes and yes. Years later, Ramona would drop out of college, leave New York and start making her own music under the moniker Nite Jewel, blending the acoustics of indie-pop with the vocal sensibilities of 90s R & B. Tracks like "In The Dark" and "Autograph" off her new album "One Second Of Love" hit me right in the heart. So much of Nite Jewel's music brings on a wave of nostalgia for our collective teenage years. Sometimes I think Ramona is singing just for me or Lauren, or any of us who grew up in the Bay Area in the 90s hooked on the radio. So here we are again trading music, reminiscing, and tapping into our groove thang once more.
The following G-chat took place between Ramona Gonzalez and Alex Hawgood on March 12th 2012.
Ramona: Hey boi
Alex: Ok so I am thinking that we should just send eachother links…. wax nostalgiac for a bit.  Should we just do our favorite radio memories or the cooler stuff we listened to as teenagers too?
Ramona: ok
httpv://youtu.be/jEJa7t4ST0I
Alex: Wow, had totally forgotten about this one. I love the melody of this track. Warren G never seemed quite as intimidating as some of his West Coast peers.
Ramona: He was kinda classy – and super cute.
Alex: West coast hip-hop dominated the radio growing up. I remember finally discovering Tribe Called Quest and Biggie Smalls and other East coasters a little later, like "Oh, what's this Brooklyn they speak of?"
Ramona: A lot of the west coast rap was only popular on west coast radio.
Like this one:
httpv://youtu.be/bFfJNnZBvqI
Alex: I love any hip-hop production with a steamy saxophone.
Also, Too Short was just cool.
Sorry, "is." He IS still cool.
Ramona: People used to call me "too short" in junior high just b/c I was little.
Alex: LOL.
Where was your high school again?
Ramona: Berkeley High School
Where that movie "Colors" was filmed
Alex: httpv://youtu.be/gJEcoTRhSjU
Ramona: Oh yes!
Definitely a west coast phenomenon this song
Alex: Broke stoner anthem
Ramona: Can't tell you how many times I actually uttered this chorus when buying weed in high school.
Alex: A nickel bag was five dollars, right?
Ramona: Yup
Which reminds me:
httpv://youtu.be/WNgMK6BfA6M
Alex: Busta was the original Cray Cray… he seemed almost punk rock. Then he got kinda weird later, if I remember correctly.
Ramona: Yes.
You should check out his Nardwar interviews.
Alex:
httpv://youtu.be/V8pG1mG7BeI
Ramona: I love this beat.
Alex: So when you were growing up, were you listening to urban radio exclusively? Any detours into Grunge?
Ramona: I was going back and forth. Definitely listened to Nirvana at one point and parsed thru the lyrics.
Alex:
httpv://youtu.be/7sermgFsdWY
Alex: I was a huge Kurt Cobain head.
httpv://youtu.be/E_VUBDyj-U0
OMG Soul 4 Real!
Ramona: Myyyyyy LOVE
Alex: The little boy from Soul 4 Real was supposed to be the next Michael! What happened?
Ramona: Ok so if you watch his live performances like at The Apollo, he kinda sucks.  I mean, I'm sympathetic, but he can't really hold a candle to MJ.
Alex: This is from Soul For Real's Wiki page: "Now in 2012 SFR is making some moves with our new album. Follow us on Twitter."
Ramona: Wow…
Alex:  Let's do the ladies
httpv://youtu.be/tUMHMMZf8L4
Ramona:
httpv://youtu.be/A_UHuZ_e5hM
Alex: httpv://youtu.be/zJzMlOXwOto
Ramona: This Adina Howard song was such an anthem.  So singable.
Alex: Brandy owned the puffer jacket.  She always reminded me of some cute little furby or something.
Alex: Adina was FREAKY before Missy and Kim.
Ramona: Oh hell yea, Adina totally paved the way and was way more real.  Wow, never realized how gospel this Adina song is.
Alex: Brandy is sort of an unsung pop star… I like that later record that Timbaland produced where she samples Coldplay too.
Ramona: Brandy had some bad things happen to her when she hit that kid with her car or something like that.
Alex: Yeah awful.  I also liked this Monica song which sampled Diana Ross.
httpv://youtu.be/ImynIRpbQLE
Ramona: I even liked "The Boy Is Mine".  Reminded me, "The Girl Is Mine"
Alex: Why did all of those 90s hip hop songs sample gay disco?
Ramona: Those samples are sick and have isolated parts; drums, bass…
Another gay disco sample:
httpv://youtu.be/VBs-I_QwgIU
Alex: LL slayed with this whole record. It was single after single…  This was very sexually explicit for my teen ears at the time…
Ramona: I know.  I saw him at Summer Jam 98, he did this song.  It was so amazing
Alex: What was the performance like?
Ramona: Hella sexual and steamy.  A lot of dancing with a headphone mic.
Alex: was it "nast-ay"
Ramona: Totally.  And grindin.
Alex: I also loved Loungin' with Total
httpv://youtu.be/JodY-LQJ_rQ
Ramona: THIS IS SO GOOD
Alex: It sampled this song, which is also nearly perfect:
httpv://youtu.be/2IlHq3n3hy0
Ramona: Yea I love that Al B. Sure track
We were just talking about this the other day:
httpv://youtu.be/fqyLnPaz5KA
Biggie always seemed so gangster even with his R&B choruses.  Whereas L.L. seemed super pop.
Alex: One of my absolute favorites.  Samples Massive Attack!
Ramona: Yea! Crazy.
These girls' outfits are all wrong tho.
Alex: It's very matrix
I kind of think they look good.
Ramona: I think Aaliyah did the leather the best.
httpv://youtu.be/wG5ilt3Hrt4
Alex: Her style was untouchable, just like her music.
Everything about Aaliyah during this era is so on point. She cast such a huge shadow on all female pop stars that came after her.
Junior M.A.F.I.A was also so good:
httpv://youtu.be/BhaEbBcZSL0
httpv://youtu.be/TNV97eRWeFw
Ramona: So sick
Alex: "Grab your dick if you love hip hop!"
Ramona: Down!
Alex: Hip hop today sounds so pop.
Ramona: Yea no gangsters left.  All art students and Disney characters.
Alex: Yeah no more "players".  I guess Drake and Kanye are moody…
This was the first tape single I ever bought:
httpv://youtu.be/fCZQkXmUZcE
Ramona: What an excellent purchase!  I've been working with a rapper cutie on a track
Alex: The rapper's name is Cutie?
Ramona: haha…no he's a cutie, but his name is Droop E.
Alex: At the time, I didn't even know it sampled MJ's "Human Nature."  And then I heard that Chris Brown sampled the SWV song for some song he did and now kids won't know either the SWV track or the Michael track.
Ramona: Chris Brown sampled a sample? Who let him do this?
Alex:
httpv://youtu.be/3u8bga5yDhw
Yikes, did I just link to Chris Brown?
Alex: En Vogue "Funky Divas" was the first CD I ever bought, even though I had a Kurt Cobain poster up on my wall.
Ramona: HAHAHA
Alex: aka GAY
Ramona: I bought "Oooh on the TLC Tip" on cassette.  I had Immature posters on my wall and Usher.
Alex: Who was Immature again?? LOL LOL what was their song??
Ramona: THIS IS SO DEEP
httpv://youtu.be/lTJb1jI1ziA
Alex: NO!
Ramona: HAHAA
Alex: Oh shit.  I hate Immature! The look was so bad!
Ramona: Terrible.  I was a baby tho and so were they.  Kiddy porn.
Alex: The worst was All 4 One:
httpv://youtu.be/sDcpXlttqq4
Ramona: SO TEPID.
This was cute:
httpv://youtu.be/x9gZe254o_s
Alex: All right let's wrap up with one last forgotten gem from both of us.  I liked 112. Remember this remix?
httpv://youtu.be/7w8Vu9SENok
Alex: You're not ready for who I am about to give props to…
Ramona: I am
Alex: httpv://youtu.be/1HiwFbuVyZQ
Ramona: Oh shit.  Mya.
Alex: Mya… beautiful Fraggle Rock.
Also this:
httpv://youtu.be/fd0uuy4mDrE
Ramona: dude I don't even know who that is.
Alex: Lauren and I used to love that Tamia record! LOL LOL
Ramona: That is so Lauren.  Probably something Stanley bought her.
OK I love this one:
httpv://youtu.be/KWC79TcWWsI
Alex: Kim was amazing. She was really peerless for a while.
So what impression would you say growing up with this music has left on you? With Nite Jewel, or even just the type of music you gravitate towards now personally?
Ramona: I just love clear minimalist production, like 3-4 ideas that are killer and that's it.
This was later, but a perfect example:
httpv://youtu.be/wIBTrN5Odbg
Alex: Yeah… so much of the sexual, political and cultural was lost on me as a sheltered teenager… It was all about the beat and the hook. I like that whole first N.E.R.D record
and all of the early Kelis stuff he did with her too
Ramona: Just love how simple it is.  I feel like the 90s were all about personality. Uniqueness.
Alex: But isn't it all about personality now with Nicki Minaj and Gaga and Katy Perry?
Ramona: I feel like they are all 3 closer to cyborg than human
Alex: Lol.
Ramona: Non racial, non sensual cyborg bots.
Alex: We forgot to mention it was the anniversary of Biggie's death on March 9th.
Ramona: That's true!
Alex: RIP Biggie
Ramona: RIP.  I still cry when I listen to Juicy
Alex: Ok let's end here.  I have to get back to work.
Ramona: ok awesome.
Alex:  TTYL
Ramona: ok bye!
Alex Hawgood writes about popular culture for the New York Times.
Ramona Gonzalez is the singer and songwriter of the Los Angeles band Nite Jewel. Check out her brand new album One Second of Love.