Career Girl Romances was an Australian teen romance comic series produced during the '60s and '70s, highlighting the life and times of women who selflessly sacrificed their pursuit of careers in favour of a lifetime of love and happiness.
The candy-coated stories of burgeoning young love are coloured by retro, bright, pop-art inspired images throughout. Follow the over-dramatic speech bubbles, adorably mod protagonists, beehived babes and their respective devilishly handsome love interests.  Of course we can look at this now and chuckle, with our eyebrows raised, at how blatantly awful and ridiculous a message this comic sent out to girls and boys. But we shouldn't forget that the very same messages are being sent out left and right today! They're just not so easy to detect. And they're not as cool looking.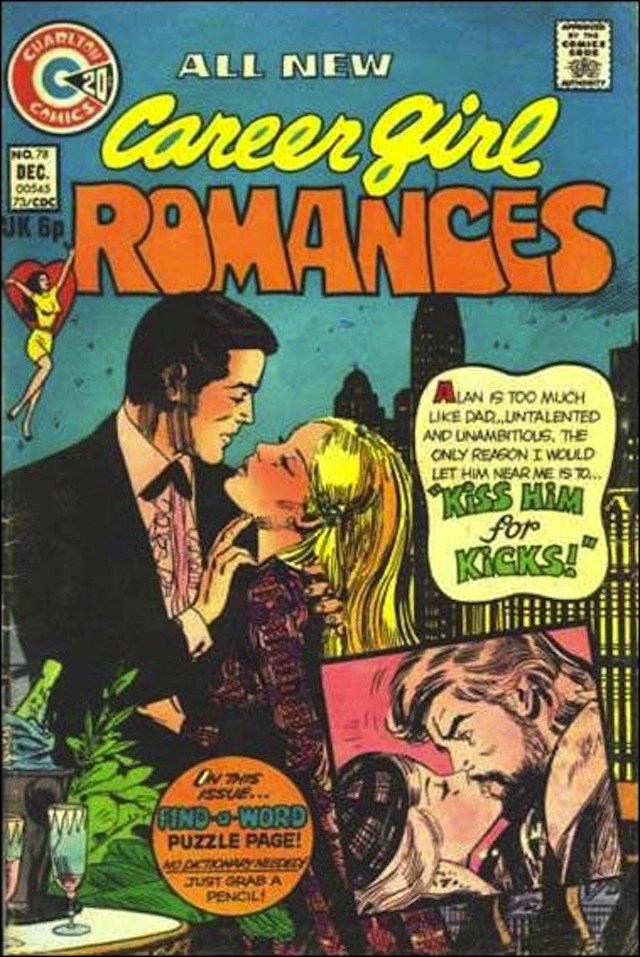 Don't miss the vintage beauty advertisements and "Teenage troubles" columns!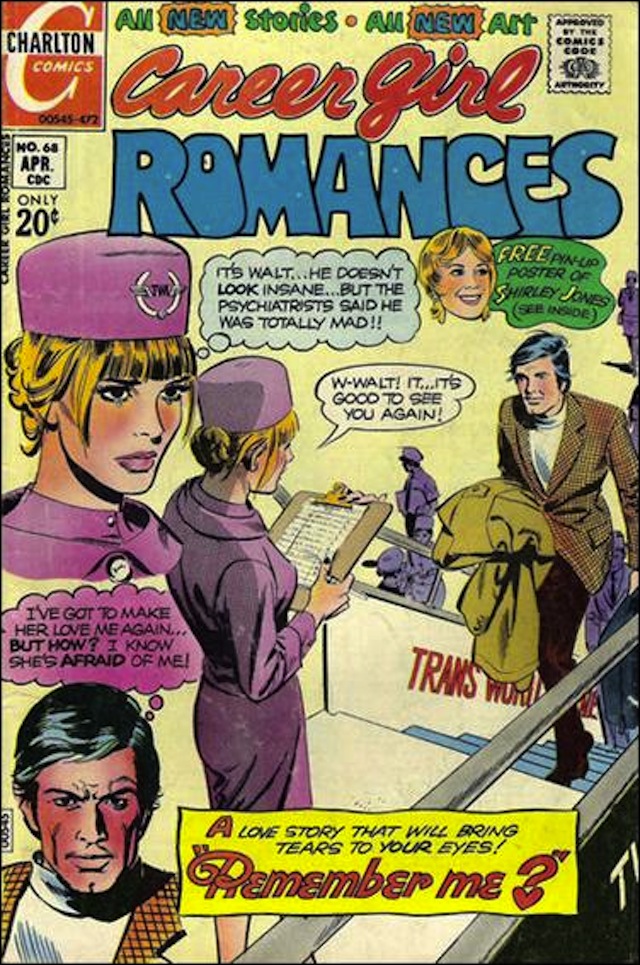 Gregory Peck, is that you?