Group of young men rocking the classic Casuals style.
In the late 80's early 90's the US had Lo-Lifes, around the same time Britain had The Casuals – a group of young football hooligans that were associated with violence, looting, and expensive designer clothing.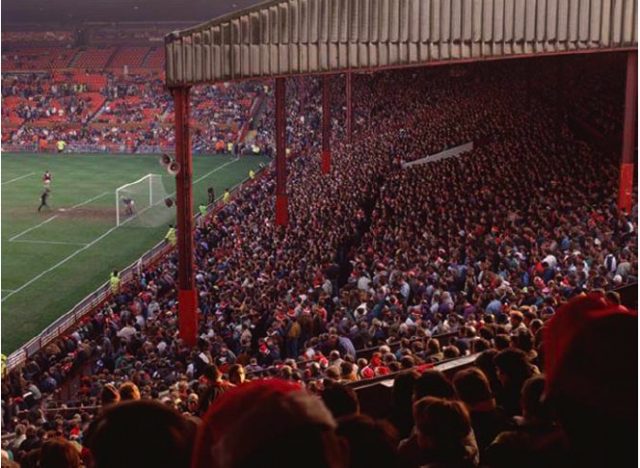 Liverpool football ground 1980's.
Instead of a cultish dedication to Polo by Ralf Lauren, Football Casuals had a cultish dedication to high-end European Brands like Lacoste, Segio Tacchini, and Fred Perry.
An exhibition was held in Paris this June to show images – provided by Leeds United supporters – of the Football Casual style. Here are some images from the show. It was headed by Surface To Air's Nic Jones and Antoine FLOCH and was conceived thanks to the help from ellesse Heritage.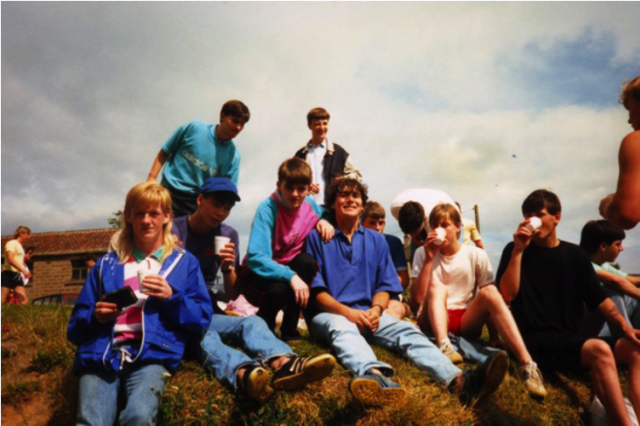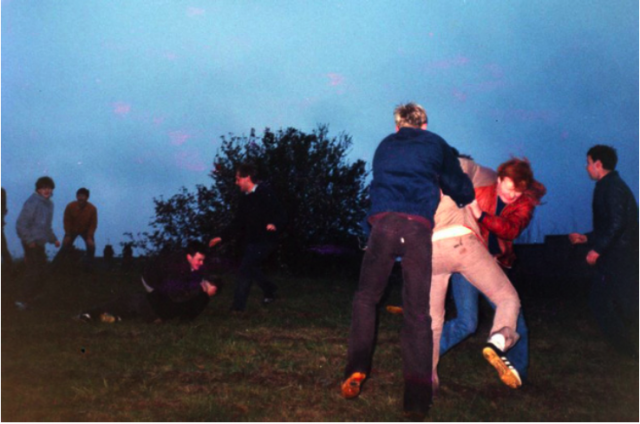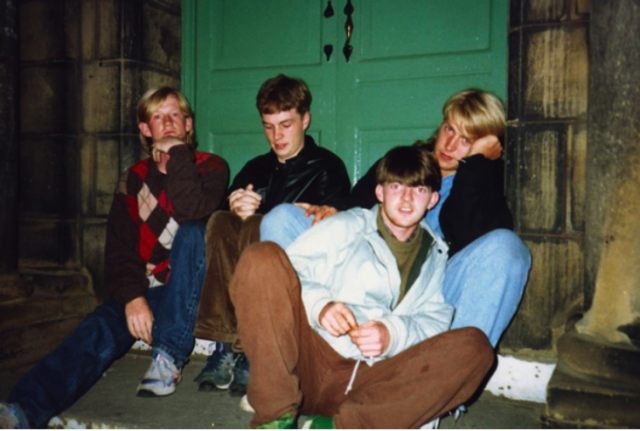 Because The Casual's image was linked to fighting and other kinds of "anti-social behavior," a number of the clothing brands tried to distance themselves from the group. For instance Burberry stopped making baseball caps and cut down on their tartan design so much that it now only features in the linings of their coats!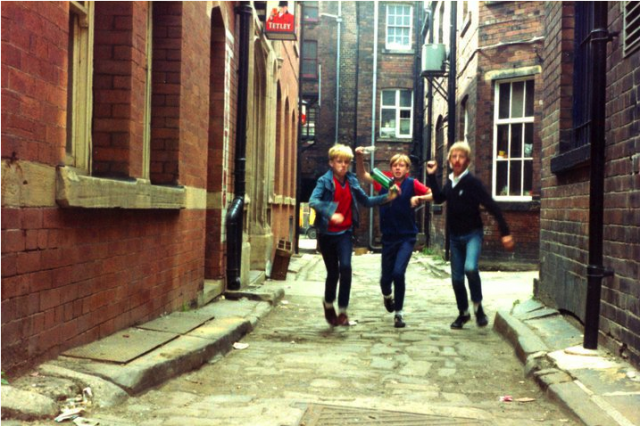 Young Football Casuals, UK, 1980's