This teenage bride is wearing traditional Fezzi golden robes and head pieces to her wedding in Fez, Morocco, in 1984. Fezzi weddings are considered the most elaborate… It is custom that two days before the wedding, the bride spends an entire day with her girlfriends in a sauna where they serenade each other with their favorite songs.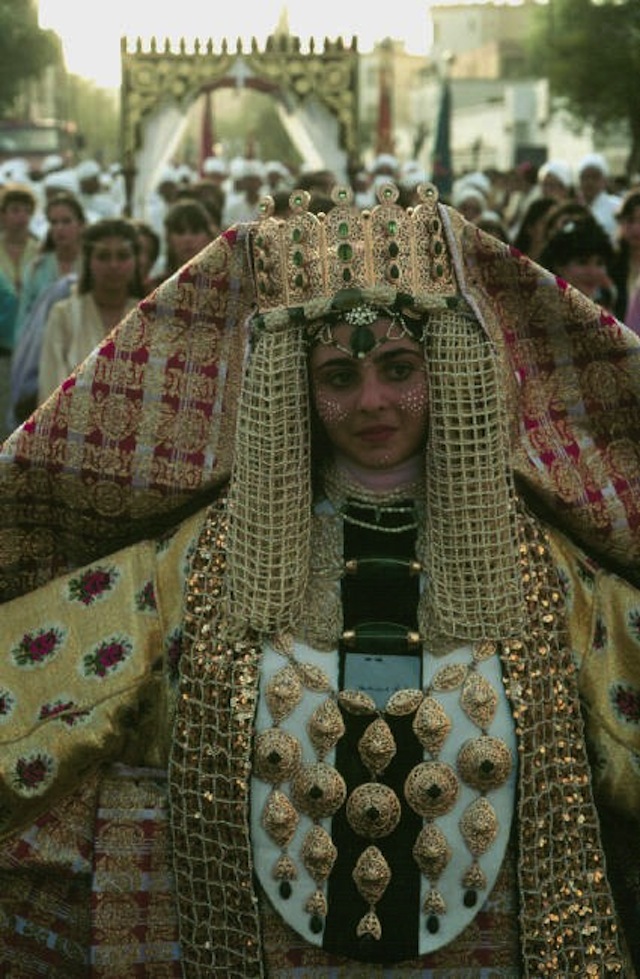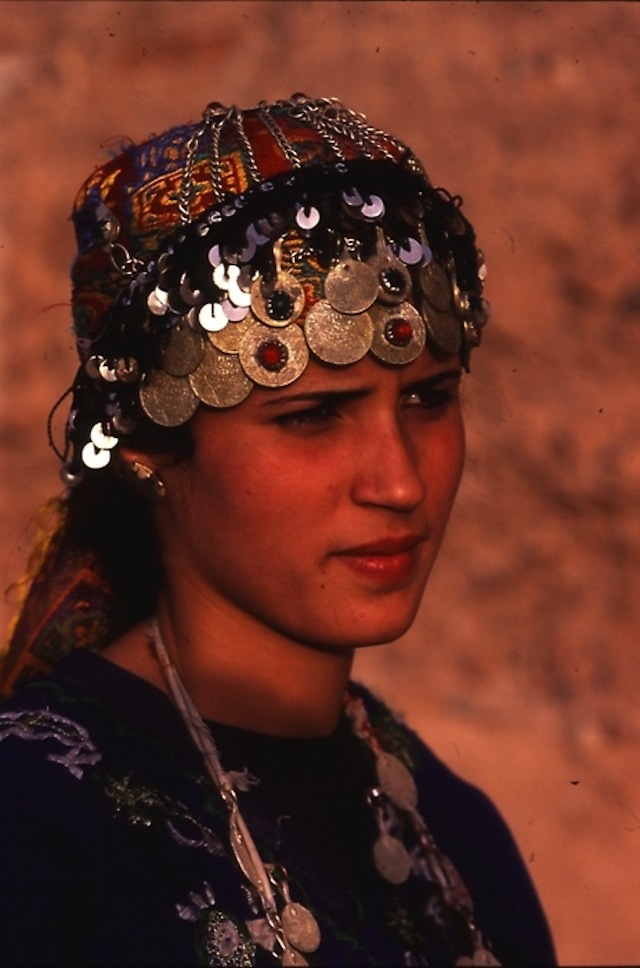 Above a Moroccan Berber, or Amazigh girl wearing a kaftan.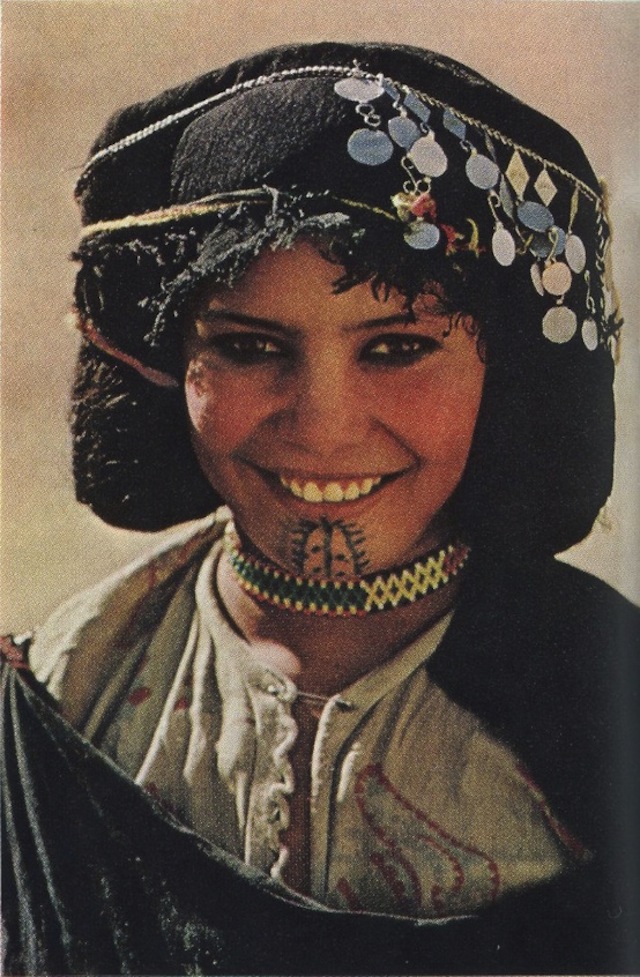 Above, 1968. Though becoming increasingly rare, Berber women decorate their faces with tattoos. Historically they were meant to differentiate tribal affiliations among Bedouins. They could also indicate whether the young woman was married or not.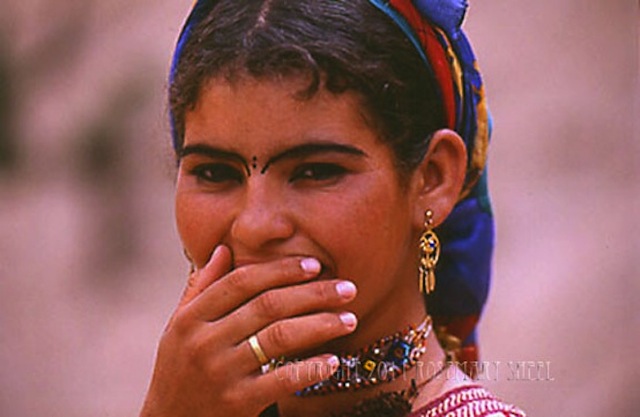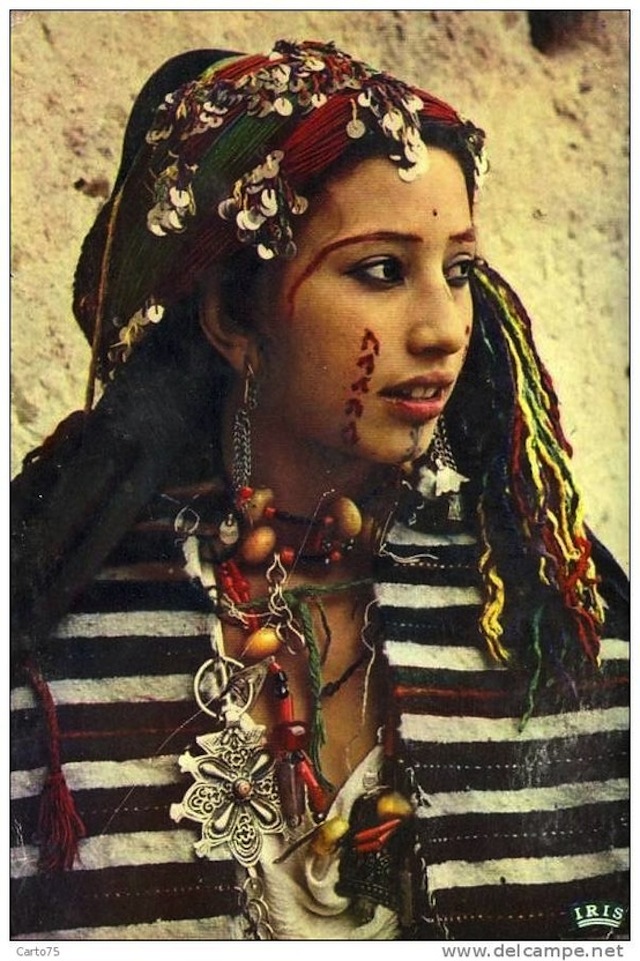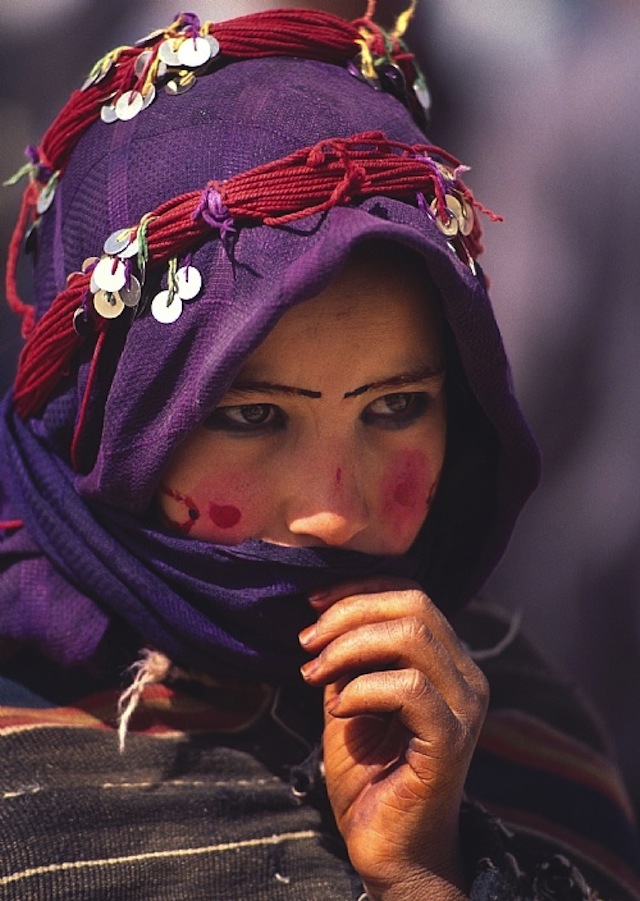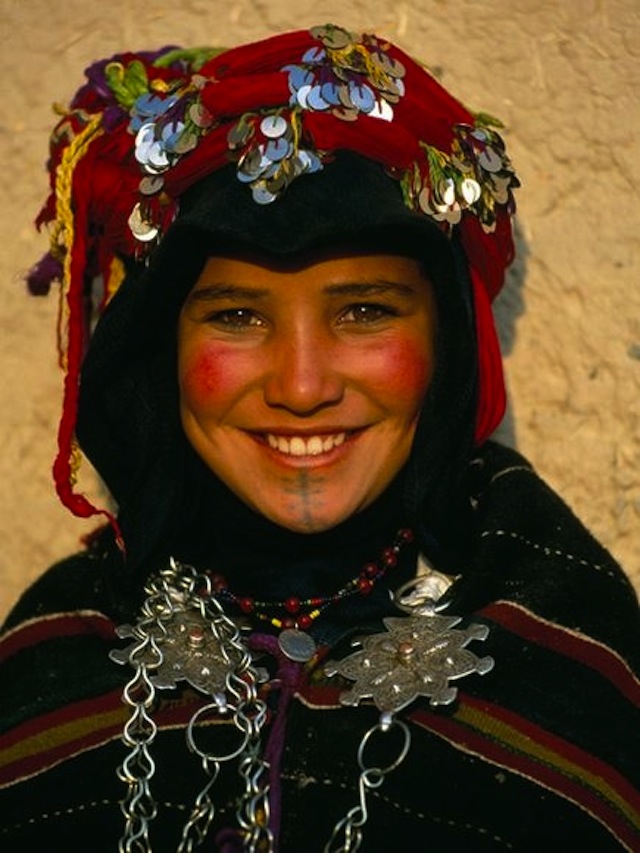 Above, 12 year old H'dda at the annual "brides fair" where she may catch the eye of a suitor. If her parents approve, a prolonged courtship begins. Girls are technically not allowed to marry until they are 16, but the Berbers don't always observe this law. Imilchil village, Morocco, 1995.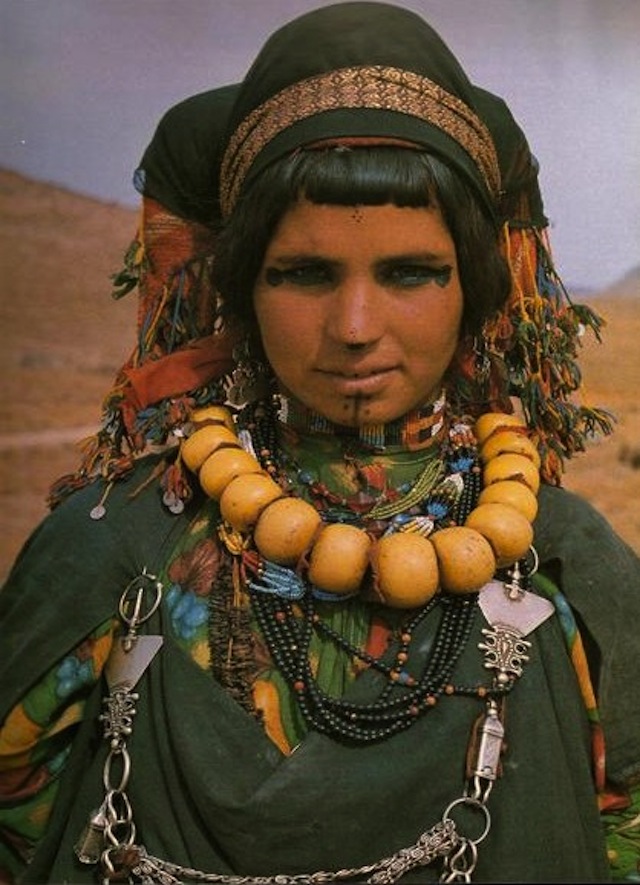 Above, a Berber teen from Ait Atta, Morocco.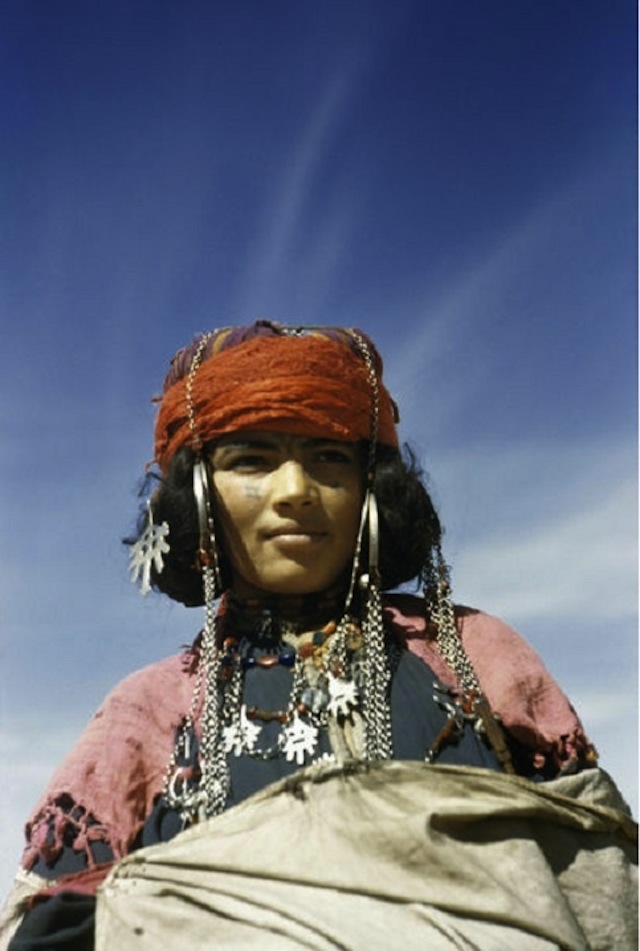 Above, Berber nomad, 1979.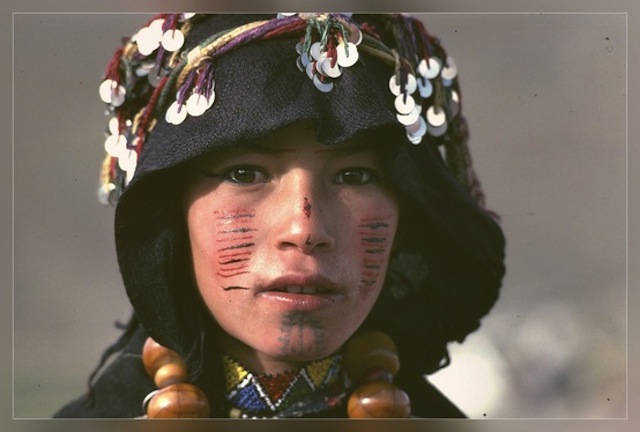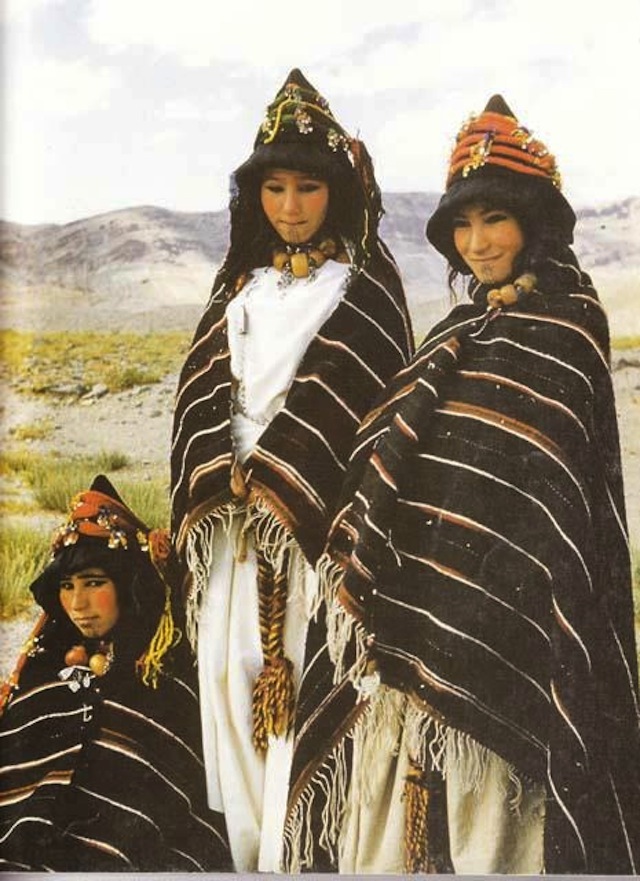 Berber girls of Imilchil village, of the Ait Haddidou tribe, during a wedding in 1980.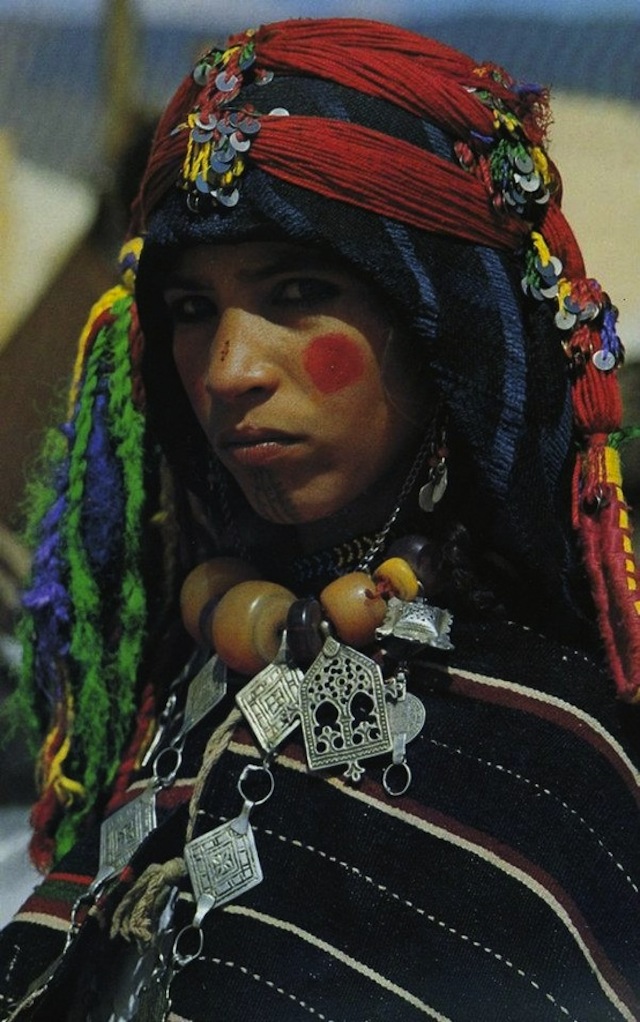 Above, 1968. Below, 2008.