Initiated by photographer Nina Manandhar and the team at ISYS ARCHIVE, the What We Wore project is creating a people's style history of Britain from 1950-2010. Members of the public are submitting photos from their youth alongside their memories of the time.
What We Wore celebrates the outsider spirit, and affirms the role that style plays in the formation of British youth cultural identity. A What We Wore book will be published by Prestel in autumn of 2014.
Here are some of the submissions so far:
Up top is "Punk Twins." Image courtesy of Andrew Gallix.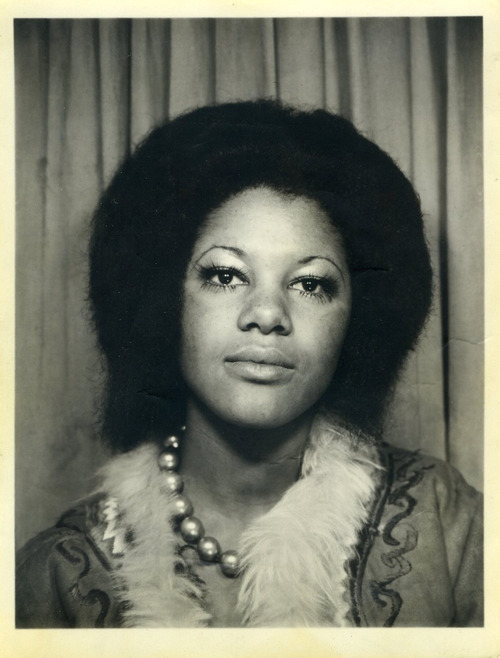 Above is Philomena Clarke, who writes, "In the pictures of me wearing the Afghan coat and beads, and the fluffy jacket and beads I was probably around 17/18. Hippy and flower power were the thing then. I was never really into that. Didn't really like the music, it was mostly bands like Slade, Fleetwood Mac, Rod Stewart, Kinks, Beatles, Stones, etc."
"These were taken at an All Day'er in London Bridge – I was about 14 and I had lied to my old man about where I was. That was his suede jacket at well… I'd love to have that jacket now, I think it still looks wicked. The white socks were well naff though." Image courtesy of Dom Thompson-Talbot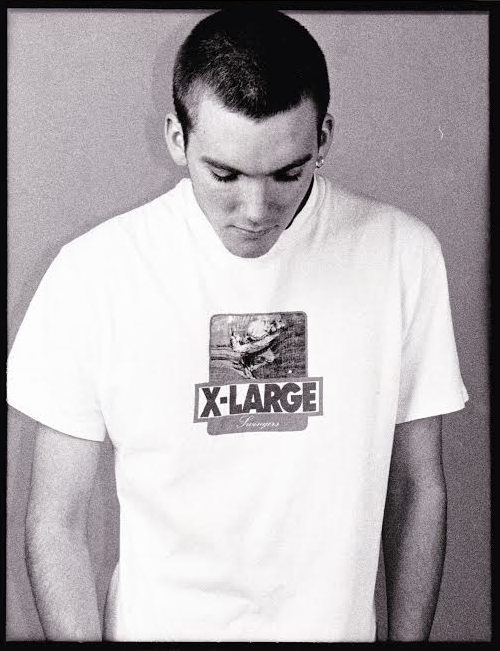 "This is me in the mid nineties, taken by my good friend Martin who was on the photography course in college, on this occasion he was practicing portraits. Certain bands go hand in hand with skateboarding the Beastie Boys being one. So X-Large founded by Mike D. was a favoured brand among skaters. Although originally from Wales my parents met in the military so I spent most of my time abroad or in boarding school, I didn't actually get back to Wales until I was 16. It was really easy for me to make friends – all I did was go and find the local Newport skaters. Back then (the mid 90s) skating was much smaller than now and looked upon with some derision, so if you saw another skateboarder you instantly connected with them it's a little cliché and cheesy but it was almost like a brotherhood. You'd just need to look at someone's shoes and if they were wrecked or held together with gaffer tape then you knew they were a skateboarder. Now skateboarding, skate shoes, and the 'skater look' are very common place, pretty mainstream and it saddens me a little that it has gone that way." Image and text courtesy of Matt Stemp
"By the end of the 1980s I had got into the Rave scene, having discovered Shoom in 1988 which inspired me to start Sign of the Times Shop and later the parties. The look started off with baggy tees and then by early 1990s progressed to 1970s style clothing." Images and text courtesy of Fiona Cartledge, former owner of the Sign of the Times shop. She now works in teen fashion.
"This photo was taken at the Garage Awards in 2000 that were held at the Camden Palace. I am wearing a Levi's jacket and jeans and Timberland brown boots. Left to right: Bella GrooveChronicles, Noodles GrooveChronicles, Nasty Nels, Goldie and Booker T." Photo and text courtesy of Steven Jude, producer, DJ and founder of DPR Recordings. As one half of the duo Groove Chronicles, along with El-B, he produced garage anthems including 'Stone Cold' and 'Shattered.'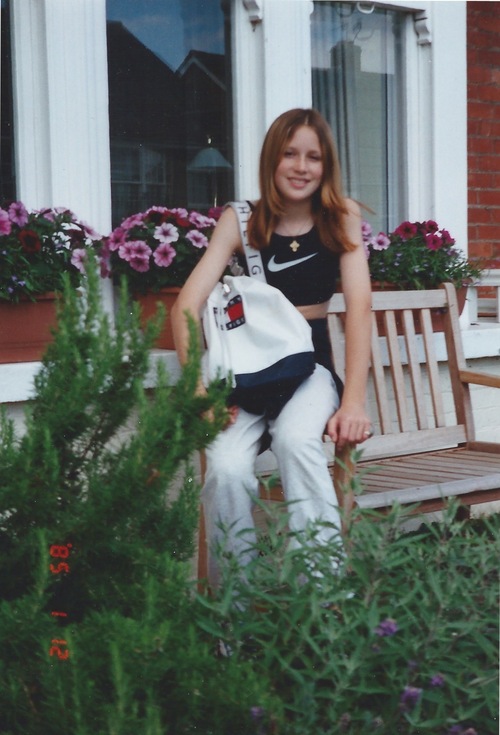 "On the day this was taken, I was most probably going to the park at the end of my road to try and hang out with my brother and his friends at the basketball court. I remember getting that bag free with some Tommy Girl perfume and being so proud of it. My Nike crop top was a staple item in my wardrobe as a teenager, I wore it with everything and to any event. I would often get my brothers sportswear hand-me-downs, so I'm certain the jumper I'm wearing around my waist belonged to him, probably Nike or Ellesse. My favourite piece of jewelry that you can just about see on my baby finger was a small sovereign ring that I still miss to this day." Image and text courtesy of Suzannah Pettigrew, an artist and curator based in London
Be a part of the What We Wore project and submit your photos via Instagram using "#whatweworeuk" or e-mail your photos to submit@what-we-wore.com.