Wrong: Siren effect produced by slinky black dress and up-hairdo is inappropriate.
What's wrong, what's right?
A guide to dressing the proper age in 1939.
Most importantly, never resemble a processed food.
via LIFE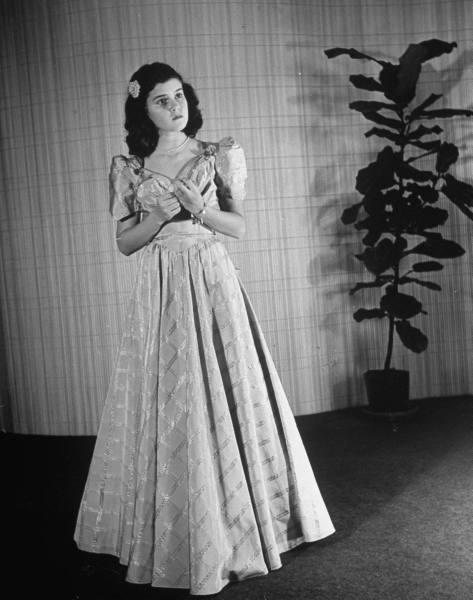 Right: Appropriate sub-deb party dress.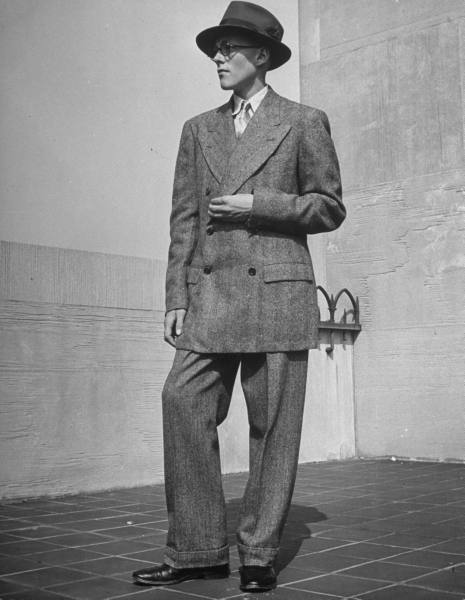 Wrong: Double-breasted jacket, exaggerated shoulders, broad lapels, man's hat,
make him look like a dad.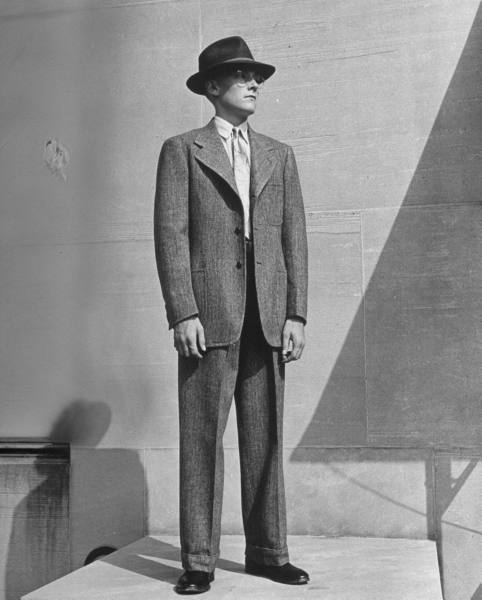 Right: Single-breasted fitted jacket, a prep hat and inconspicuous glasses look
right on a youngster.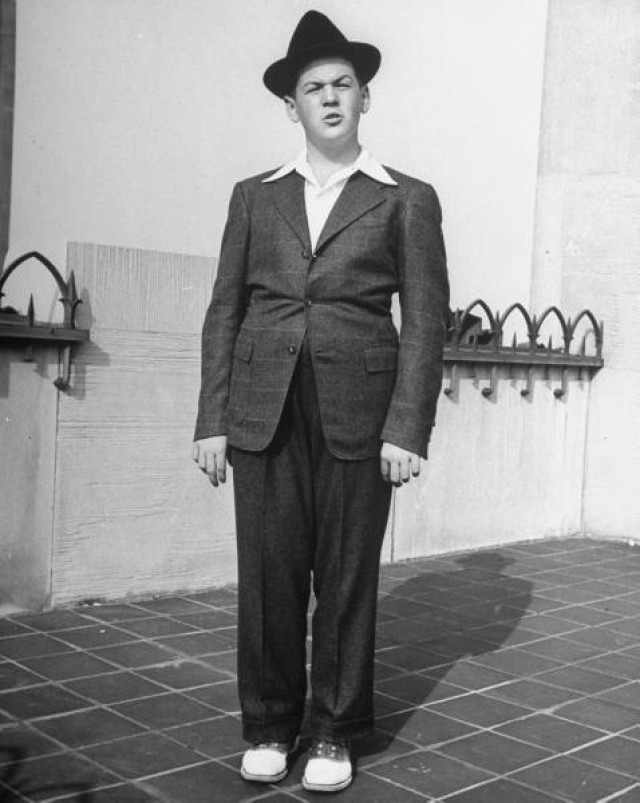 Wrong: Snug fitting suit on a husky boy is likely to bind around middle, puff out
at back and make a boy look like a sausage.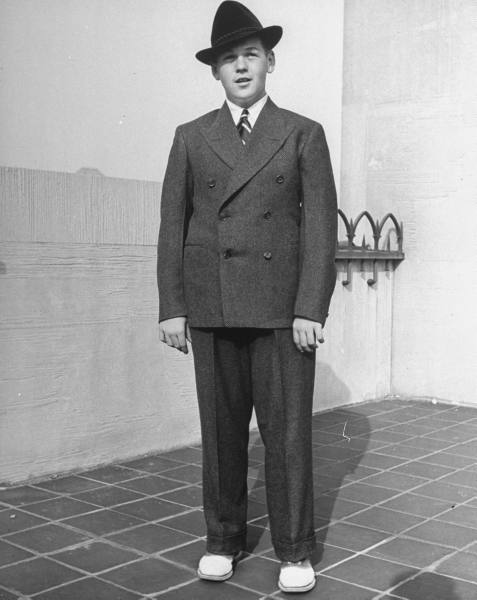 Right: Easy fitting suit, double-breasted, produces a flattering square line on
a husky boy. Hat with a turned down brim helps the face.