Los Angeles, 1982. UHF channel 18's New Wave Theatre showcased punk and New Wave acts from the LA underground for the living rooms of America. Earth Dies Burning were a band of five friends aged 10-14. Before you even wonder how a bunch of kids could land a gig on a TV show, watch their performance and you'll get it. They sing their song "Another Six Year Old," inspired by Nancy Jo Burch, who was almost tried as an adult for beating up a classmate. Afterwards, the host asks them a few questions and the band's entirely teenage energy and guts shine through even more.
"Rather than guitars, we used Casio VL-1s, cheap consumer monophonic synthesizers that, when hooked up to Brad's amplifier and backed by a rough assortment of drums and broken cymbals, sounded surprisingly aggressive. Thus we became practitioners of "synth-punk", though we did not use that term at the time. We may well have been the first teen punk band in the Los Angeles area to feature a bassoonist."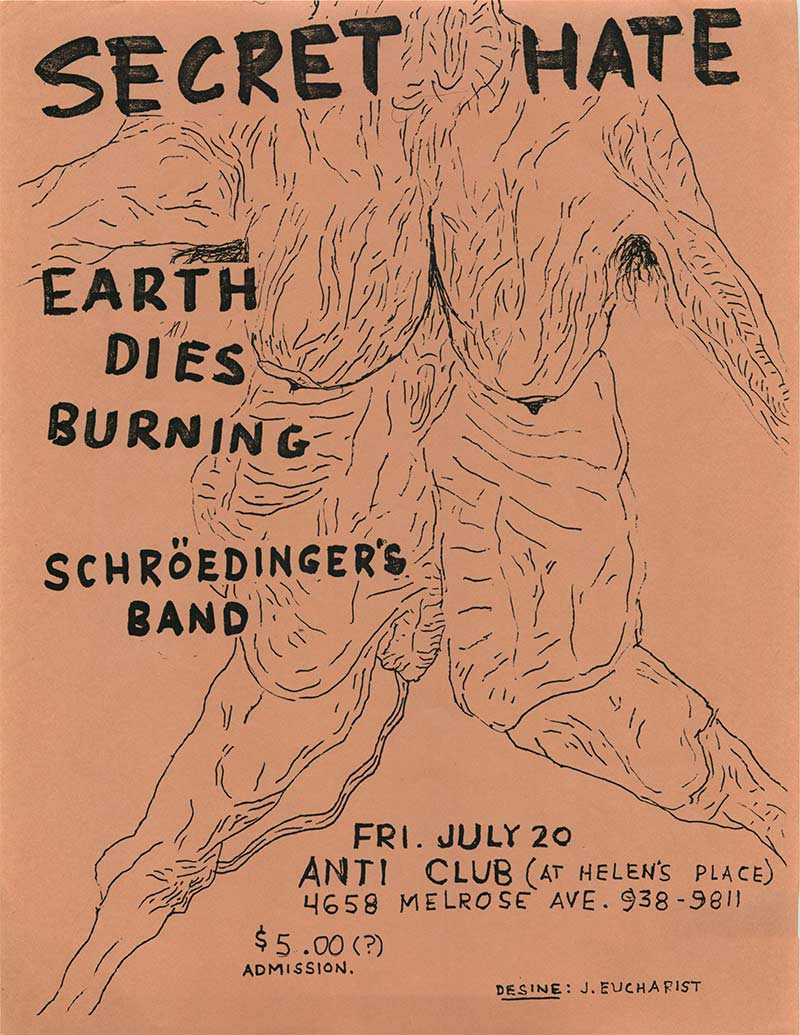 "EDB's songs tended to be simple, sardonic or absurdist affairs. We had a lot of songs about food. Blasphemy also clearly had an appeal for us; this was pretty safe territory for secular Jews, but it's clear that we were disgusted by the increasing power of the Christian right ("Moral Majority" at the time) in American culture. In general we were liberal with our outrage, though our targets shifted unpredictably and sometimes incoherently."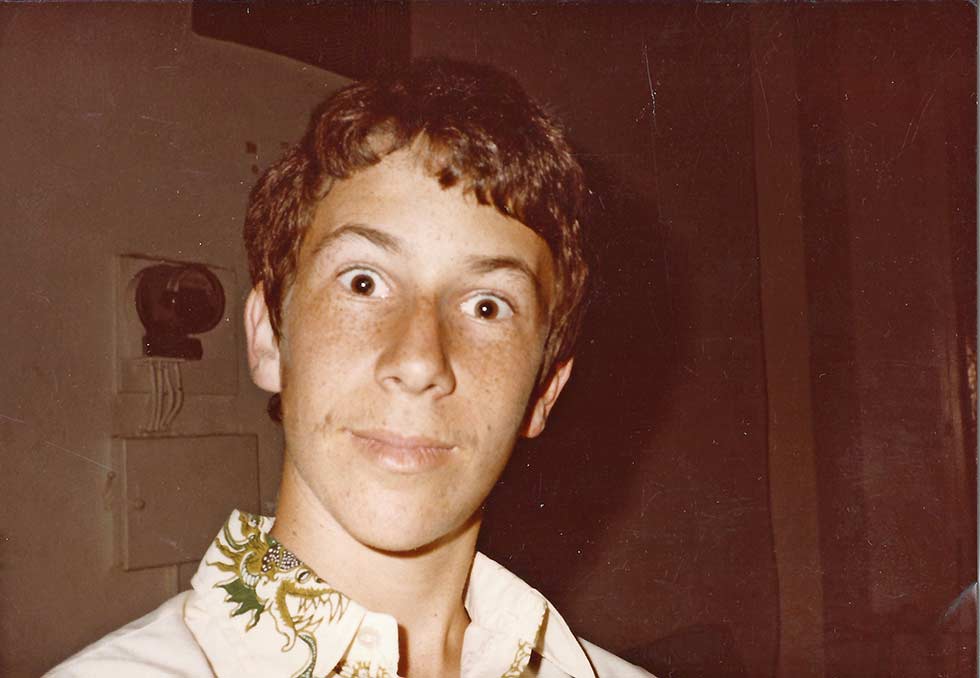 "For some reason, we never even issued a cassette release, although there was no shortage of labels that would have accommodated us (Party Sound, Jookie Thrills, etc.). It seems that only now has the time ripened, dear listener; let the sweet smell of singed terrestrial morbidity flow from the valley of the bored teenager to your ears."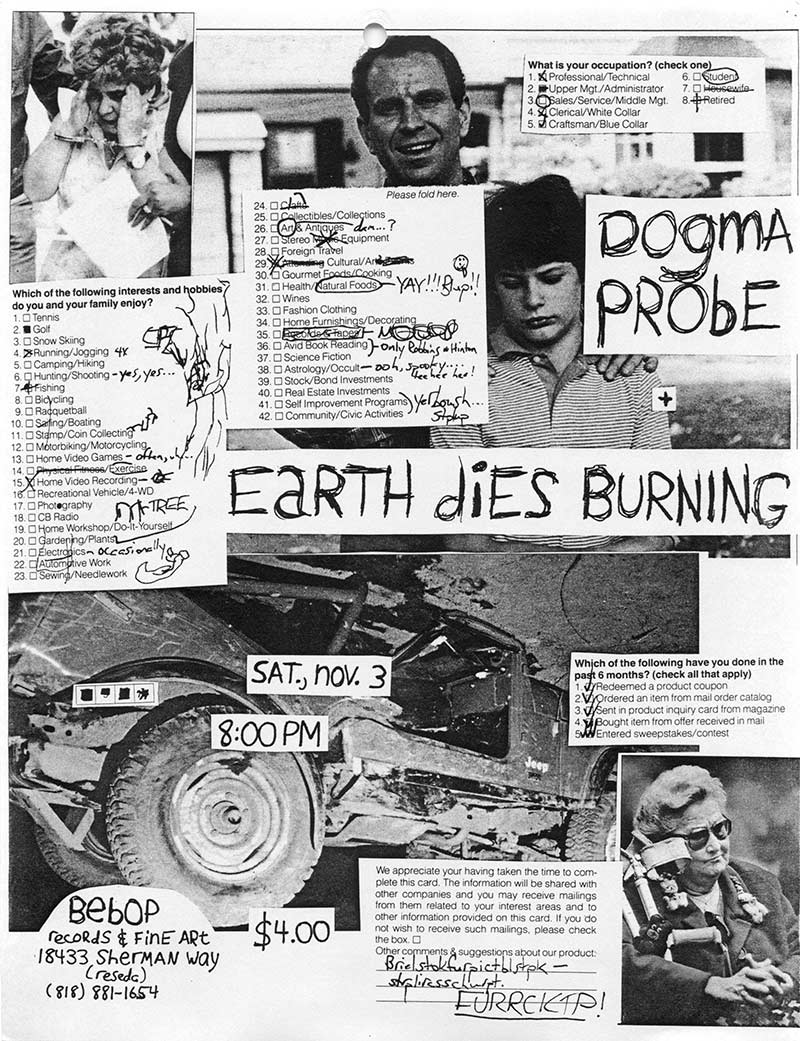 The band probably would have been forgotten forever had it not been for Captured Tracks, which recently released an LP/CD compilation of 22 Earth Dies Burning songs. The LP is called From the Valley of the Bored Teenager (1981-1984) and has 13 tracks and a bunch of other live cuts and rarities. You can grab a copy here, and if you're hungry for more, check out all the content on the band's website, run by a former member.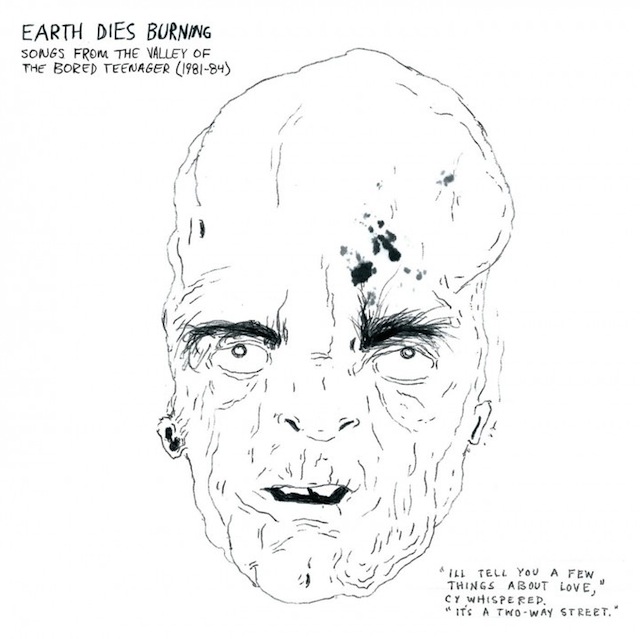 Images via Earth Dies Burning and Captured Tracks. Quotes from the band via Captured Tracks. Claire Lucido contributed to this post.
Thanks for the tip, Annie Pearlman! Check out Annie's post on teen film Times Square here.