Dissatisfied after asking the city to sanction a park for Portland's considerable skater population, Chris Bredesen, Osage Buffalo and Bret Taylor found the perfect spot to take matters into their own hands. On a pile of used needles, garbage and rubble, they built the foundation of what would become arguably the world's best known skatepark in 1990.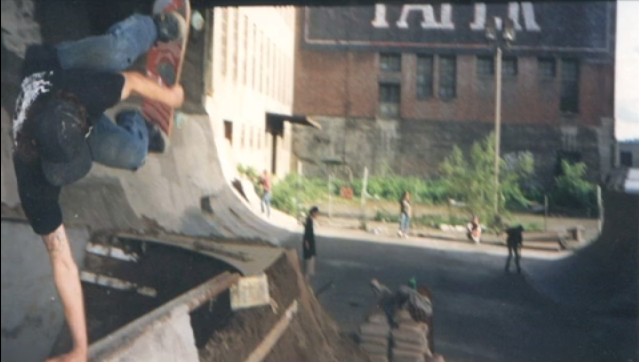 Nestled under the limited shelter of the Burnside Bridge in a skuzzy part of town, the venture started as an unauthorized construction with some leftover cement. The surrounding area's desolation and seedy reputation shielded the work early on. In his short documentary Full Tilt Boogie: The History of Burnside, founder Bredesen elaborates:
[In the late 80s] many of the city's homeless sought shelter under the bridge… a defunct shelter nearby was a haven for squatters, drug users and prostitution.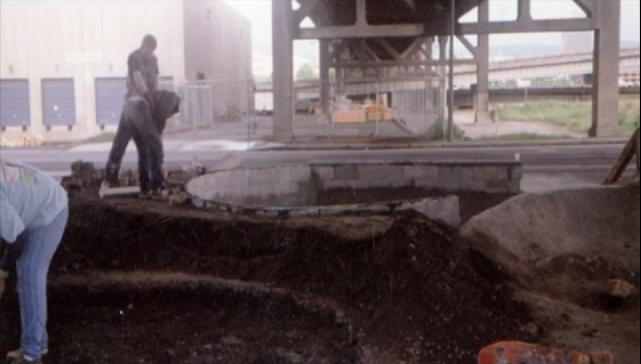 Working on their spare time to build the humble ramps into undulating bowls and half-pipes, they quickly garnered attention from local businesses happy to see the area being used for something more savory. Skateboarder and early champion Mark "Red" Scott talked to ESPN about what made the relationship work:
They'd rather see some kids sweeping it up and skating than see junkies shooting heroin and peeing all over the place. They thought it was cool that we were driving out the prostitutes and pushers.
With the help of these businesses, the park grew in popularity and size, eventually becoming a destination for skaters the world over. That unlikely alliance eventually lead the city of Portland to officially sanction the park in 1992. But even that hasn't blunted the punk ethos that started pouring concrete there twenty four years ago.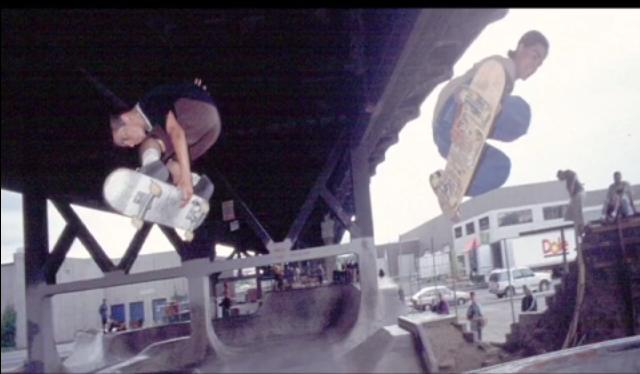 Every year at Halloween, the park explodes in a frenzied birthday party, the video above shows kids tricked out in costume tearing up the park in celebration in 1999. While the denizens of the park proudly tout their communal care and inclusive nature under the parks rough exterior, even "Red" Scott claims he wouldn't hang around after dark when "stuff starts getting really weird."
Thanks to Chris Bredesen, all images are from his short Full Tilt Boogie: The History of Burnside.