Anna May Wong was the first Chinese American movie star. The head of Paramount said that she created Hollywood's desire for a Chinese star – they weren't looking for one. "She earned it. She worked hard." Above, Anna at the age of sixteen.
She was born in 1905 in Los Angeles and grew up in Chinatown. She attended public school where she and her sister were subject to the taunts of racist bullies. They transferred to an all girls' Presbyterian school. Films were constantly being shot in her neighborhood and she became obsessed with "flickers", skipping school to go to the movies.
At the age of 9 she decided she wanted to be a film actress and earned the nickname "C.C.C.", which stands for "Curious Chinese Child", amongst the filmmakers she routinely begged to let her be in their films. By the age of 11 she had her stage name, Anna May (she was born Wong Liu Tsong). At the age of 14, she appeared as an extra in "The Red Lantern" and worked as an extra steadily for two years. At 16, she dropped out of high school to pursue her career. "I was so young when I began that I knew I still had youth if I failed, so I determined to give myself 10 years to succeed as an actress."
Below,  Anna May in her first leading role, "The Toll of the Sea," 1922.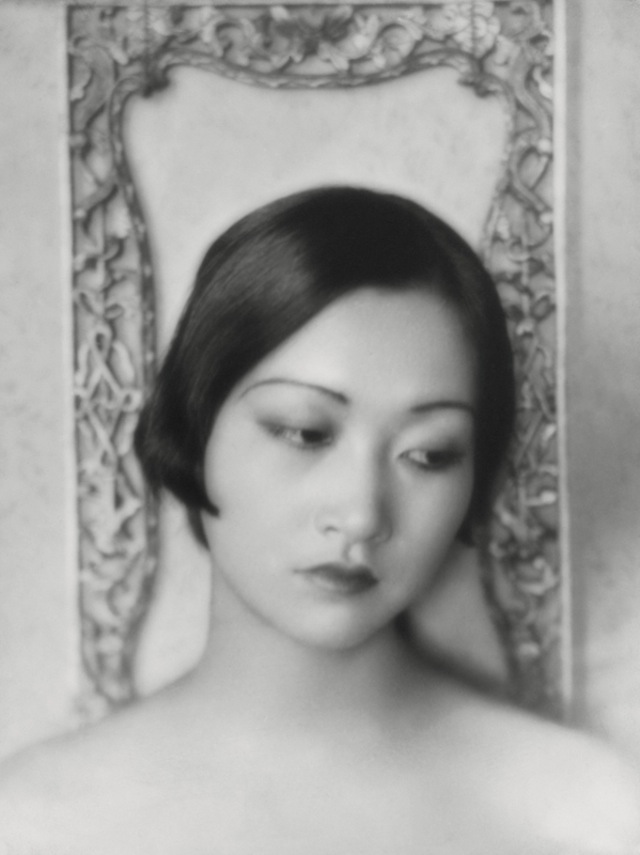 Above, 1926, at the age of 21.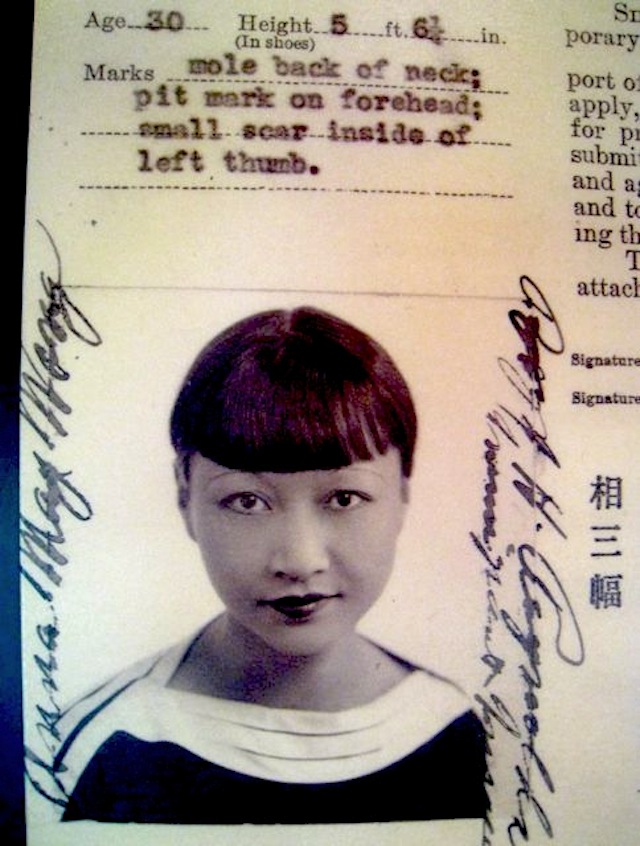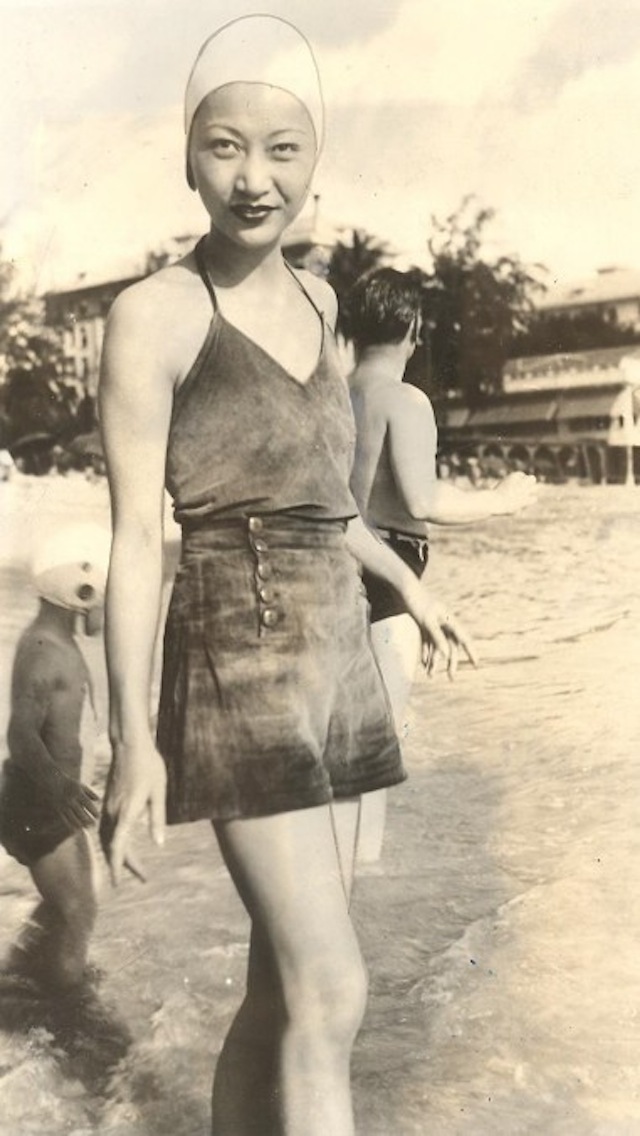 Below, Anna May in her first role (she appears only twice but it caught the attention of critics and audiences), at the age of 19 in "The Thief of Bagdad," 1924. She plays a scheming Mongolian slave.
After shooting the film, she moved out of her parents' house and began cultivating a flapper image. She was offered many parts but due to American anti-miscegenation laws, which forbade her to be on camera kissing a white man, she wasn't offered any 'leading lady' parts.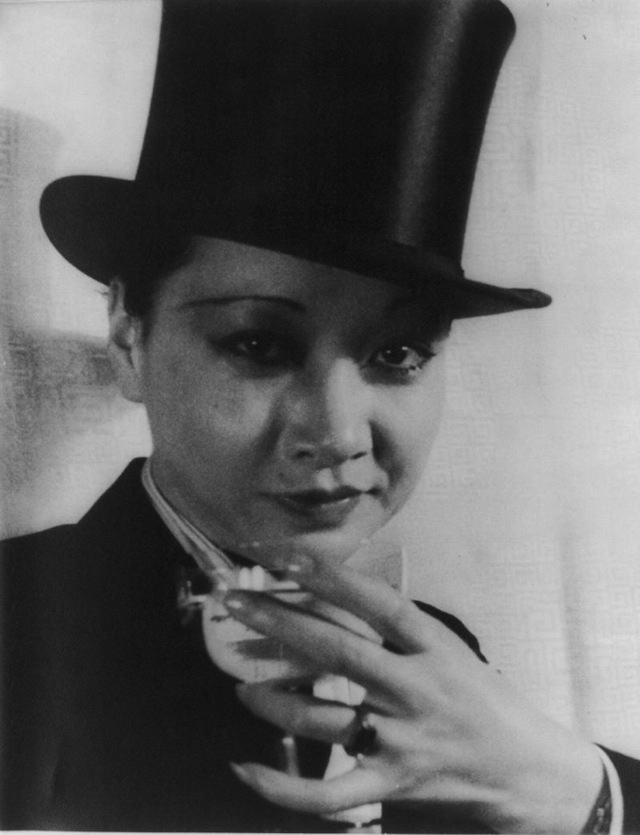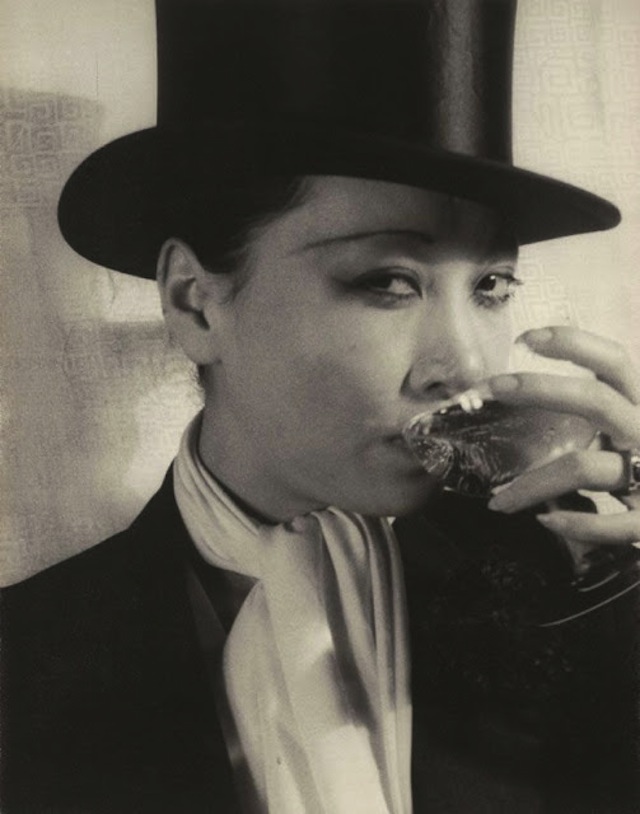 Below, a mini documentary about Anna May, whose outlook on life was profoundly influenced by Taoist philosophy and the teachings of Confucius and Laozi.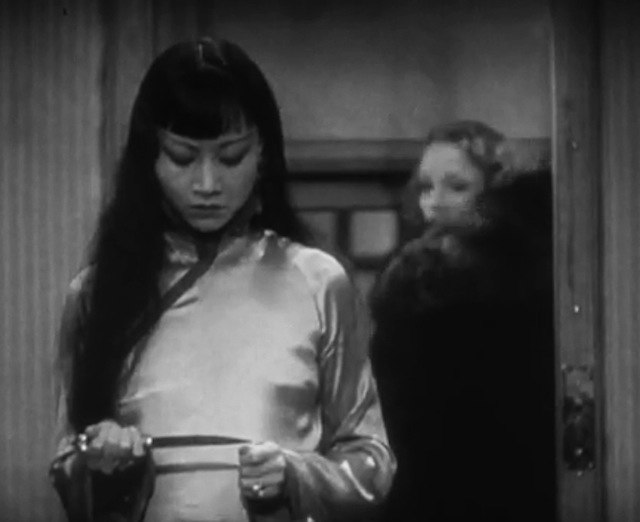 Above and below, in "Shanghai Express" with Marlene Dietrich.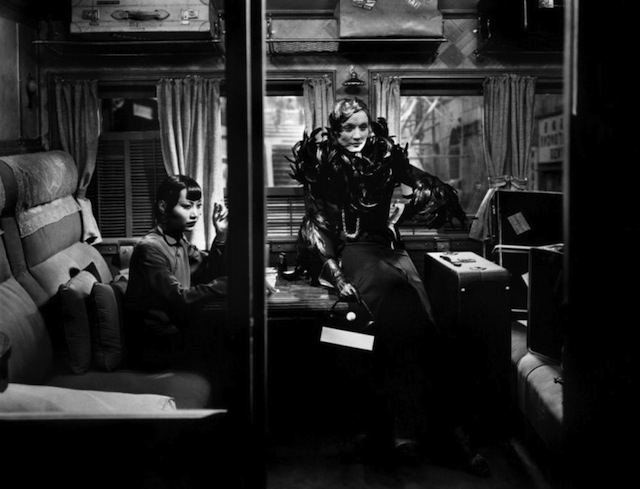 Anna May as "Dishwasher Shosho" in the 1929 film, "Piccadilly."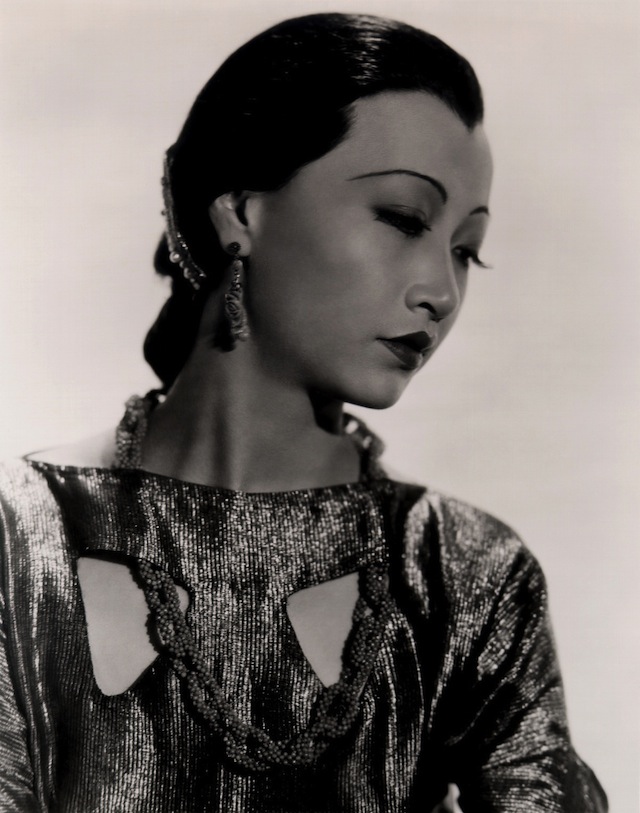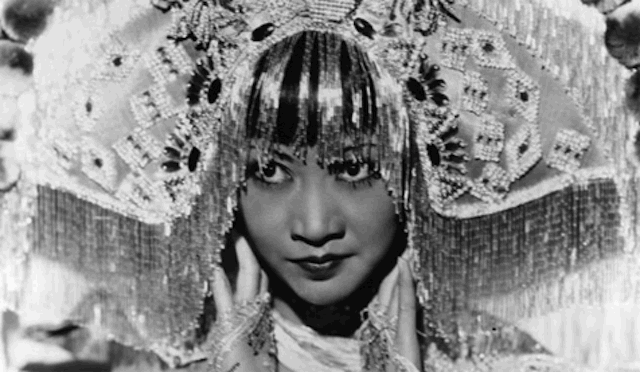 Images via Doctor Macro, Glitter Loves Haute Couture, Chinatown Stories, Racialicious, bento, Matte vs. Shine, The Rush Blog, Lost Splendor, and Italian Vogue.