Clinton, Tennessee — African-American teens walk through a tense crowd of white boys to enter the newly integrated Clinton High School.  In 1956, a year before the famous Little Rock 9, twelve young black men and women in Tennessee became the first to desegregate an all-white high school.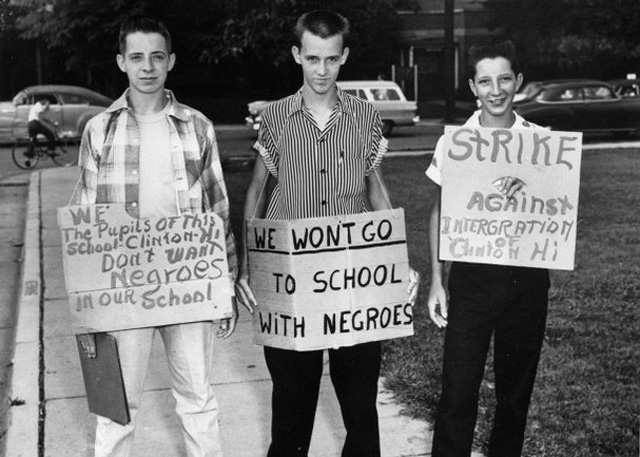 Three student protesters.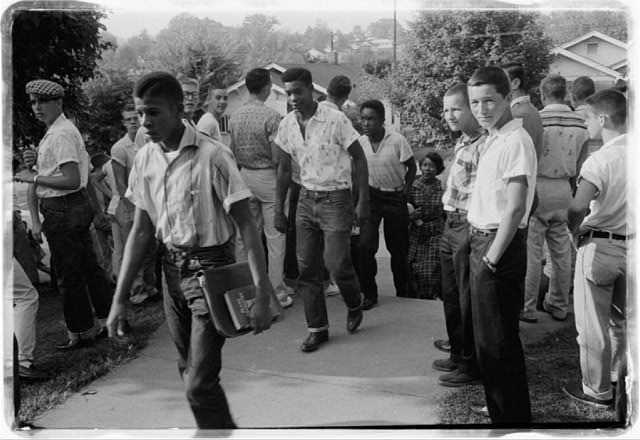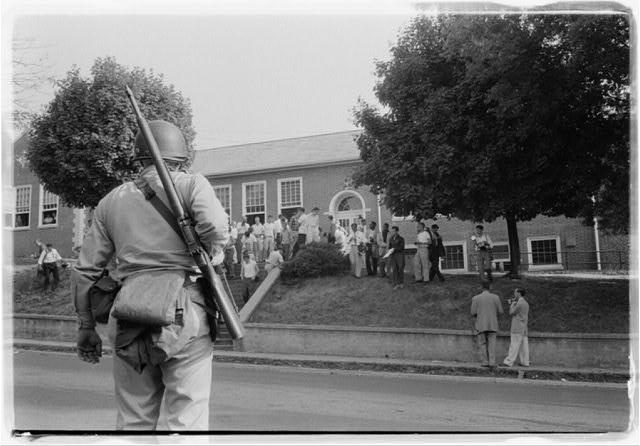 The National Guard stands watch outside the school's front steps.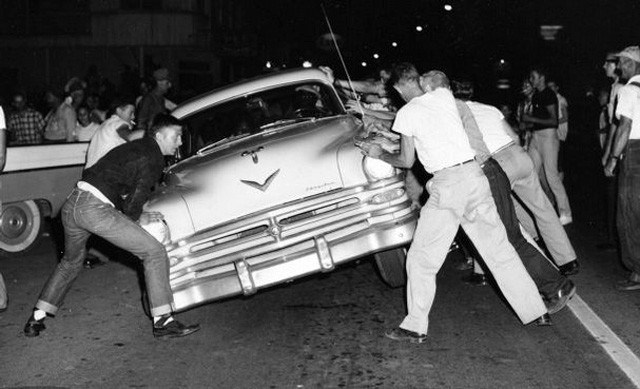 An angry mob attempts to overturn a car carrying blacks.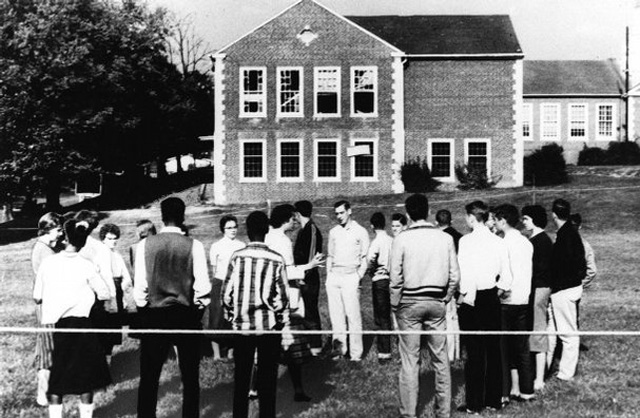 Here, students gather around their teacher outside of the bombed Clinton High School in 1958. Two years after the integration, anger and violence continued.