Hang out at the fountain in Alexanderplatz in East Berlin, 1974. Photographs by Thomas Hoepker, who began taking photographs at the age of 16 when he received a 9×12 glass plate camera from his grandfather. He developed prints in his family's kitchen and bathroom and made a bit of money selling photos to his classmates and friends.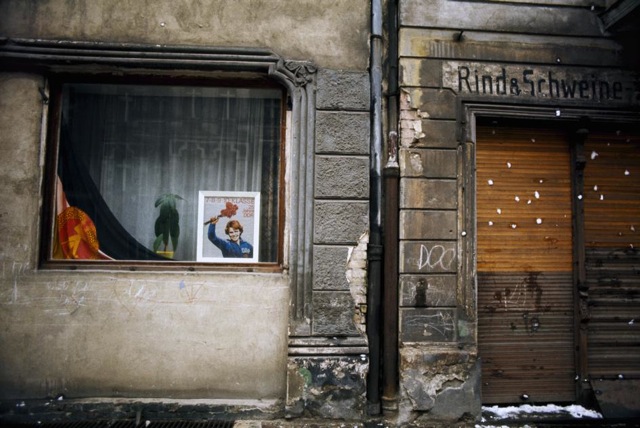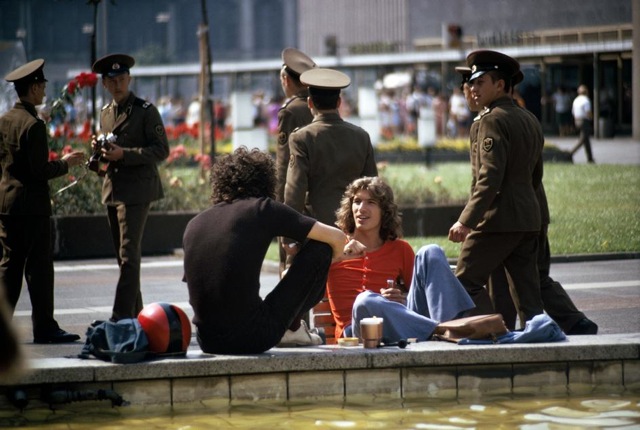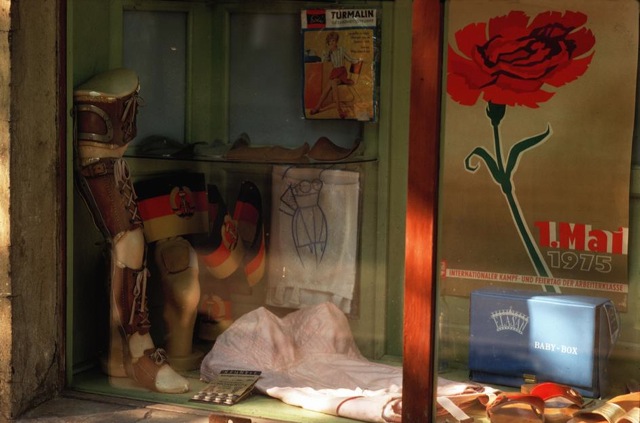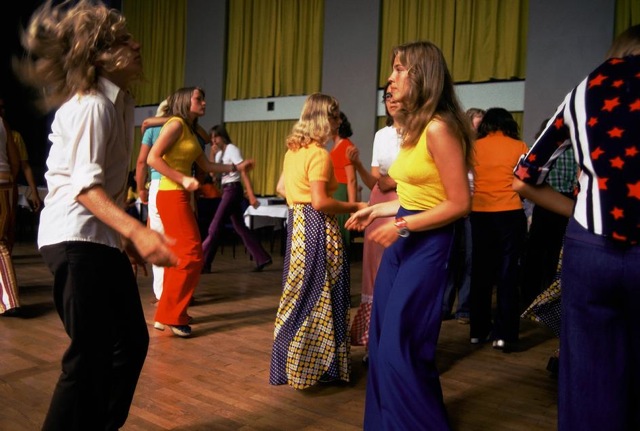 Above, at the discotheque.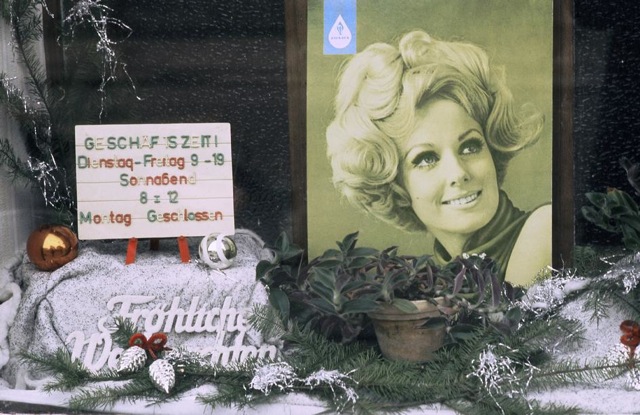 A Christmas display at a hair salon.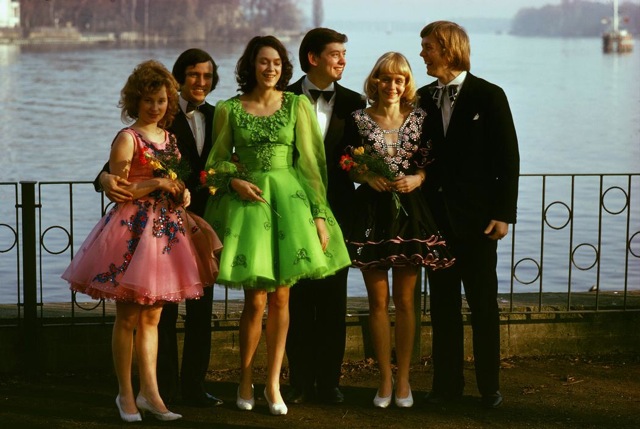 Tournament dancers dressed up before a competition.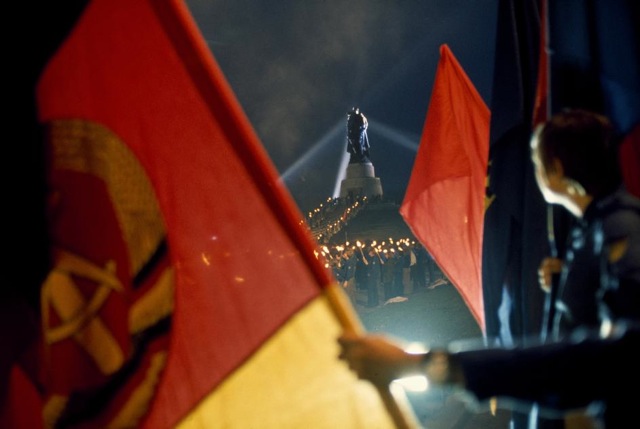 Monument for Soviet Army and liberation of Germany in East Berlin in the Treptow district.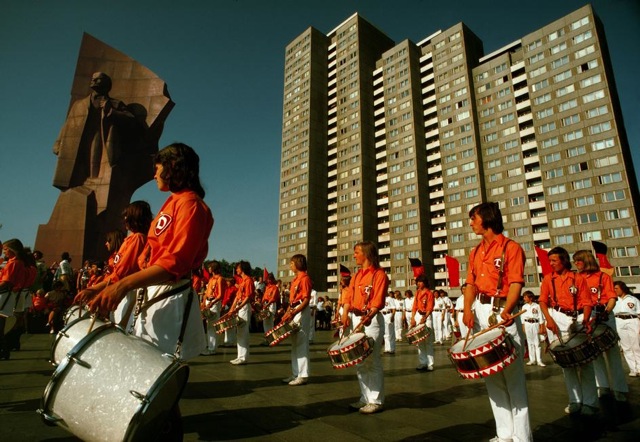 A Free German Youth Organization band plays at a Lenin Statue in front of new concrete buildings.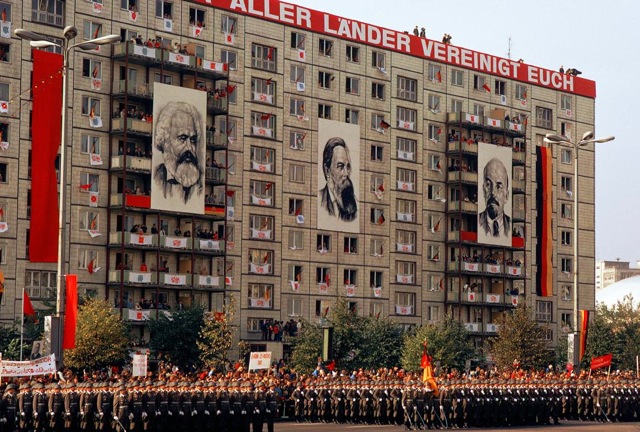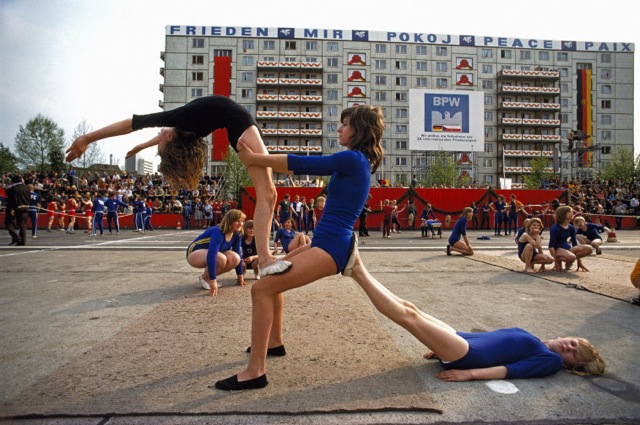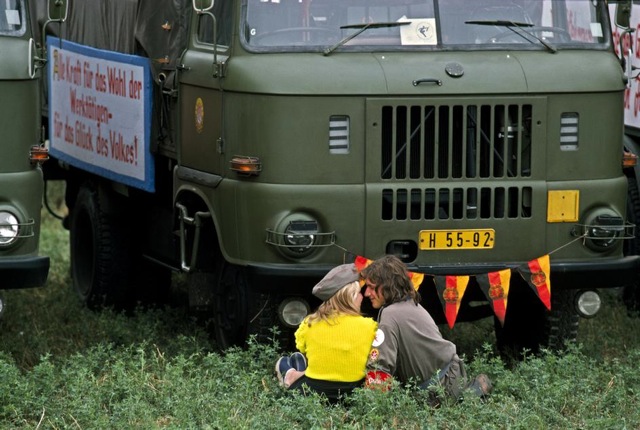 Above, a uniformed couple flirting during a military air show in Magdeburg.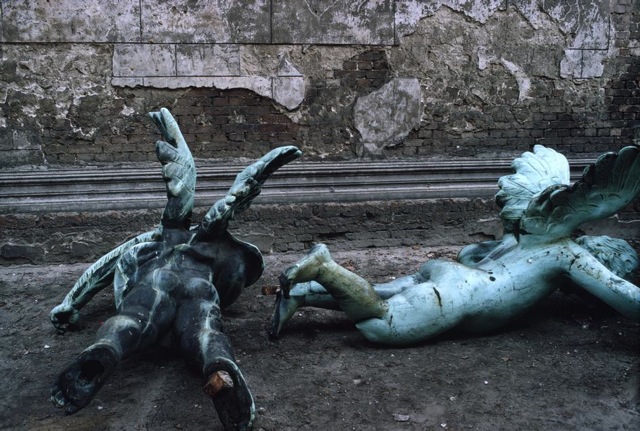 Fallen angels.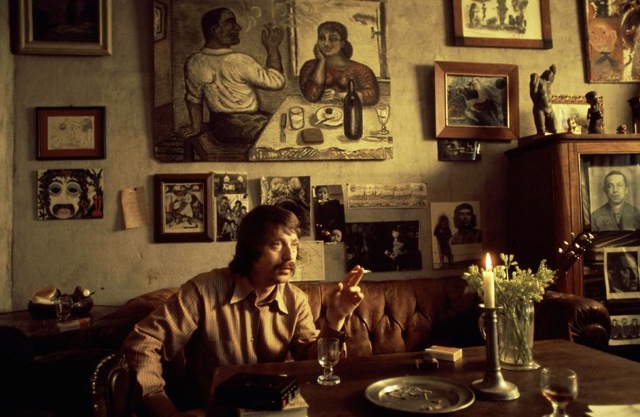 Above, the singer-songwriter and political activist Wolf Biermann, who at the age of 17 moved from West to East Germany to live out his communist ideals. Here's Wolf below singing about Che Guevara.