Students of fine arts and biology in Cairo, 1987. Photographs by Abbas. Since 1979, students have not been allowed to draw or sculpt nudes. Live models wear full hijab.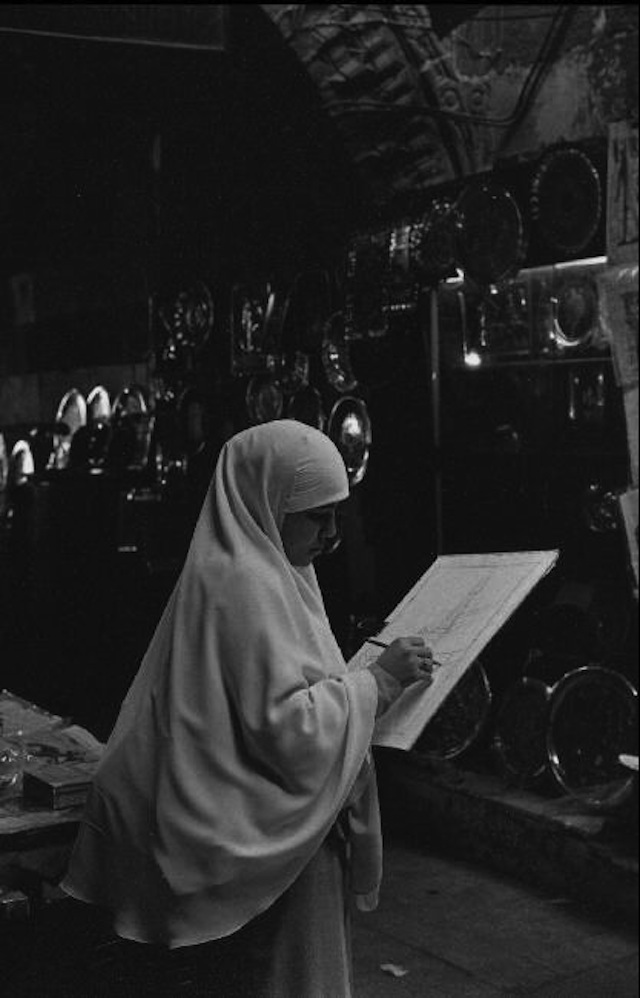 Above and below, sketching at the Museum of Antiquities.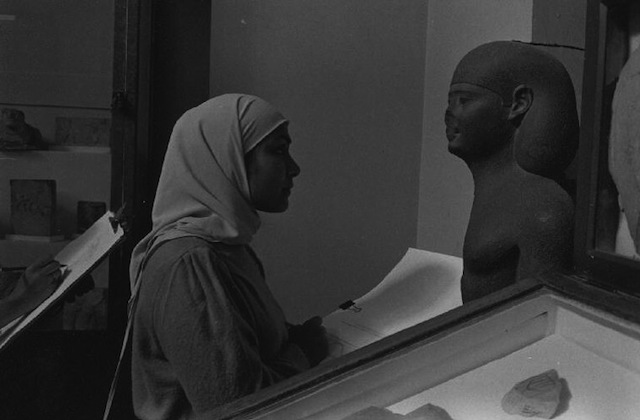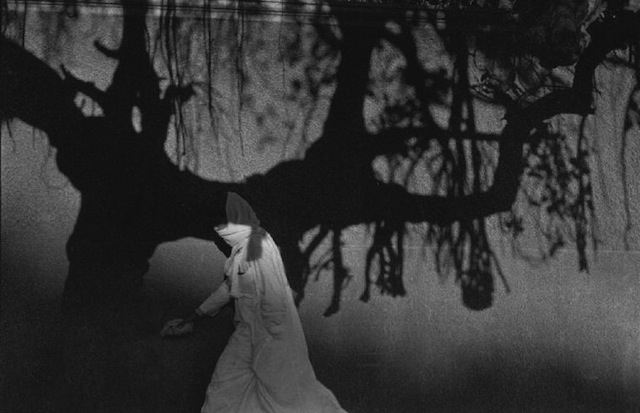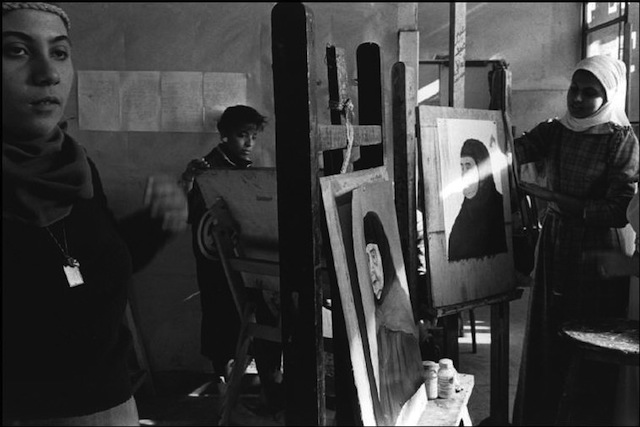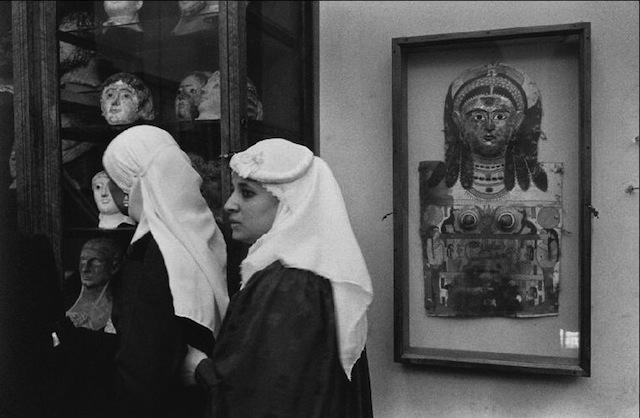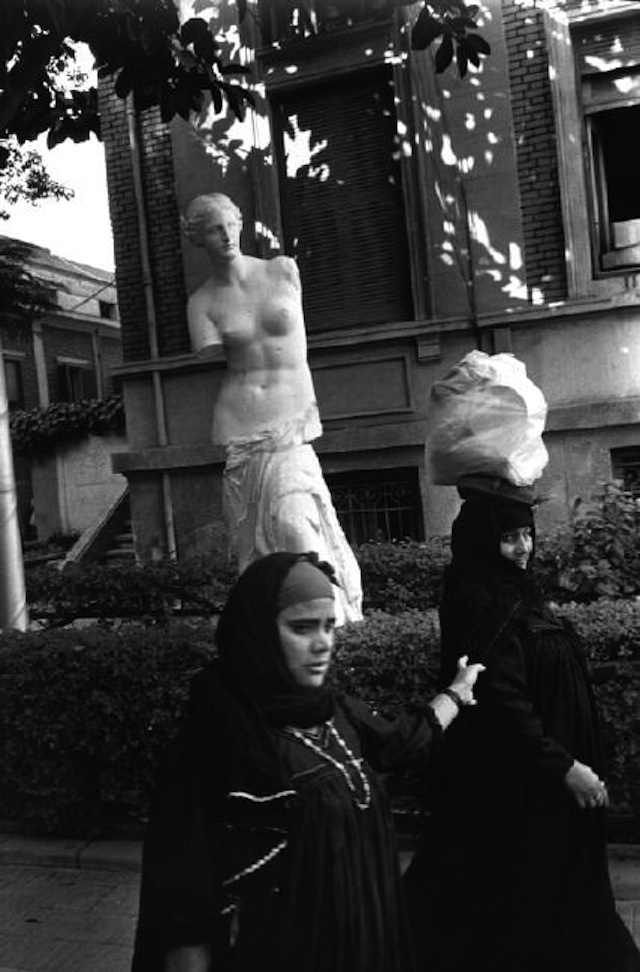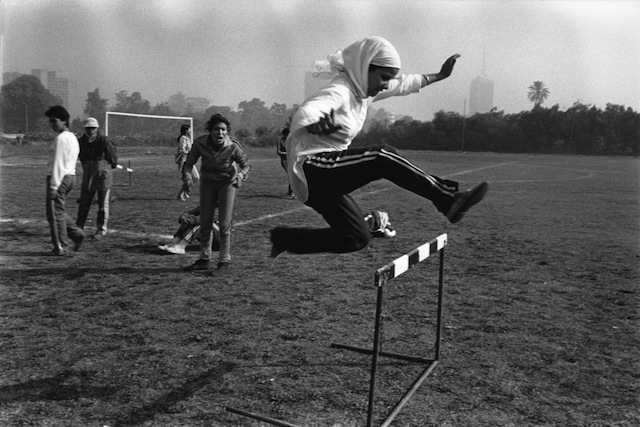 Above, artists getting some exercise. Below, scientists seeing what the human eye alone cannot.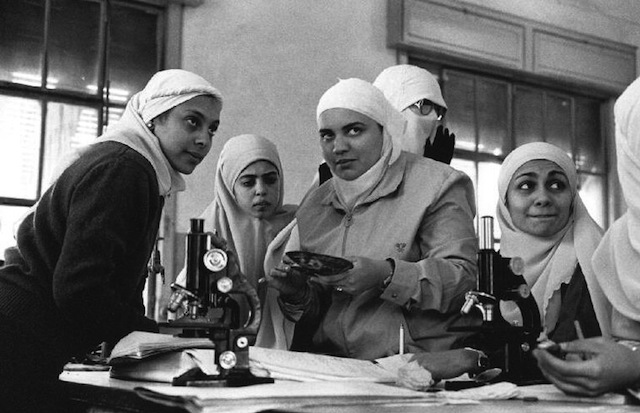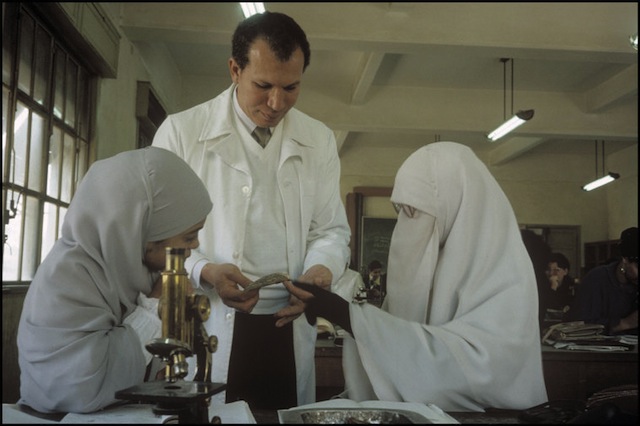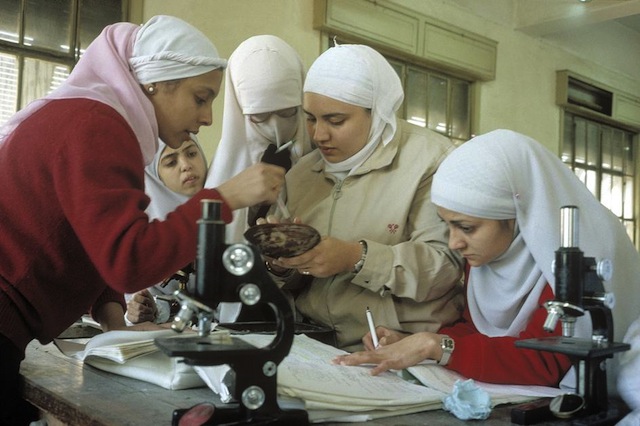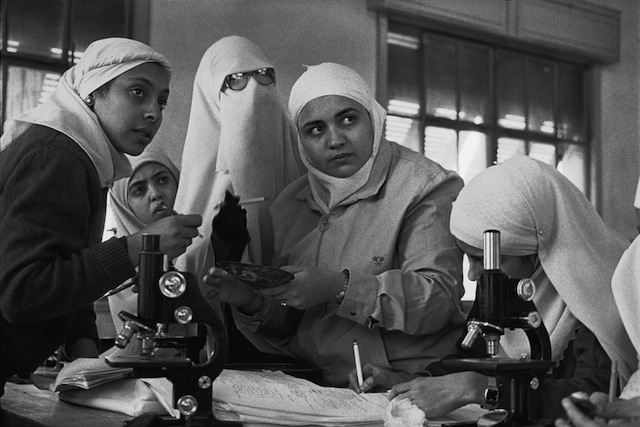 The completely covered biologist with the spectacles kind of looks like Herbert List's spirit of Lykabettus. Below, a student goes to Paris after class.