Teenage is screening today at ArcLight Doc Fest in Los Angeles, so here's a chronological compilation of LA teens doing what they do best — fawning over entertainers of all kinds in the entertainment capital of the world (the above photo is a Bee Gees concert in 1979!). Whether it's athletes, musicians or movie stars, LA teens know better than anyone how to make a show of other people's shows.
Leo Carillo and his fans, 1942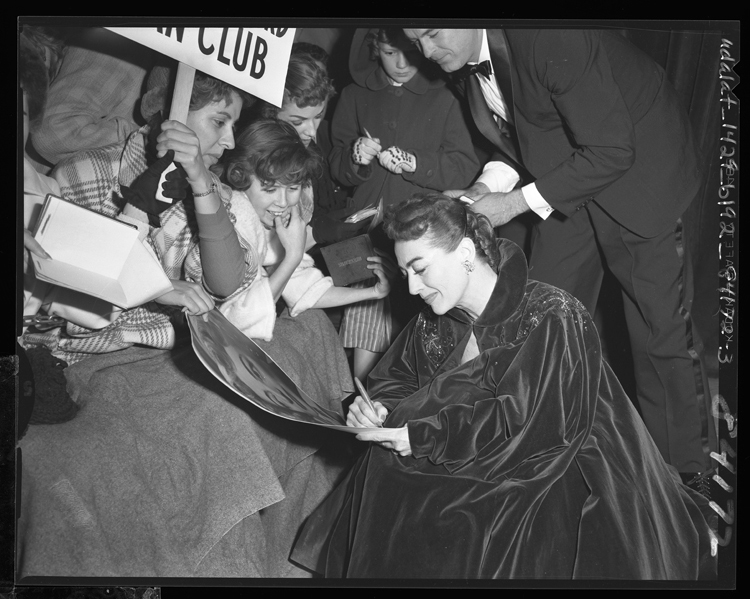 Joan Crawford signs autographs at the premiere of "Torch Song," 1953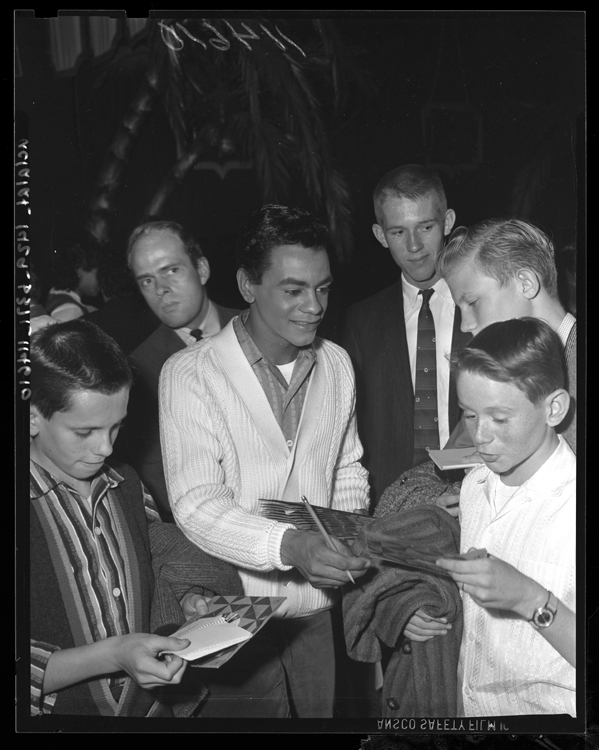 Johnny Mathis signs autographs, 1959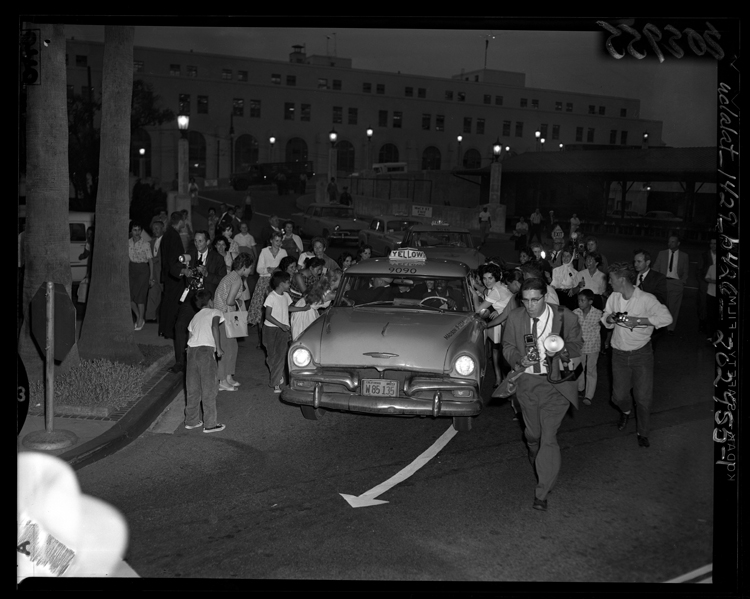 Elvis Presley's taxi mobbed by a group of young fans, 1960.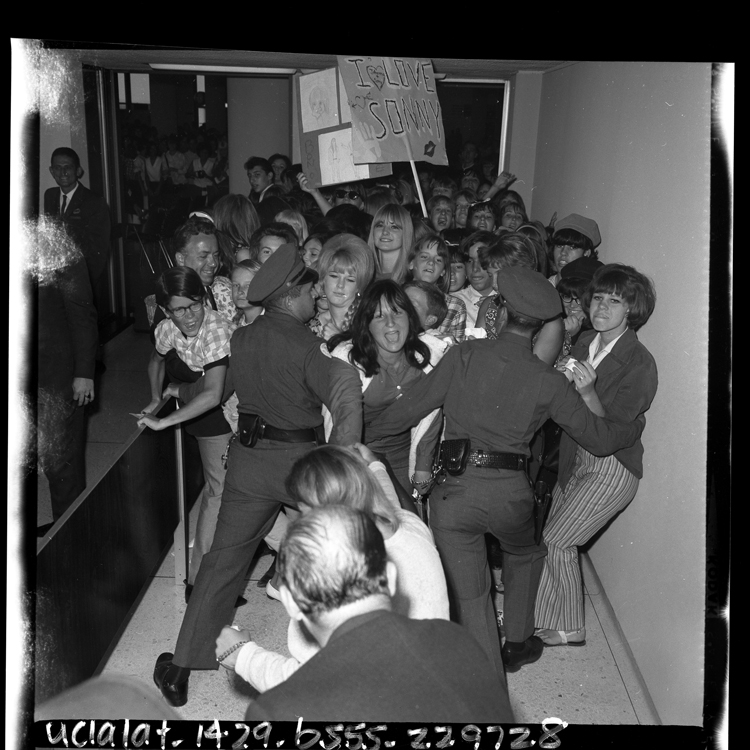 Police hold back rabid Sonny and Cher fans at LAX, 1965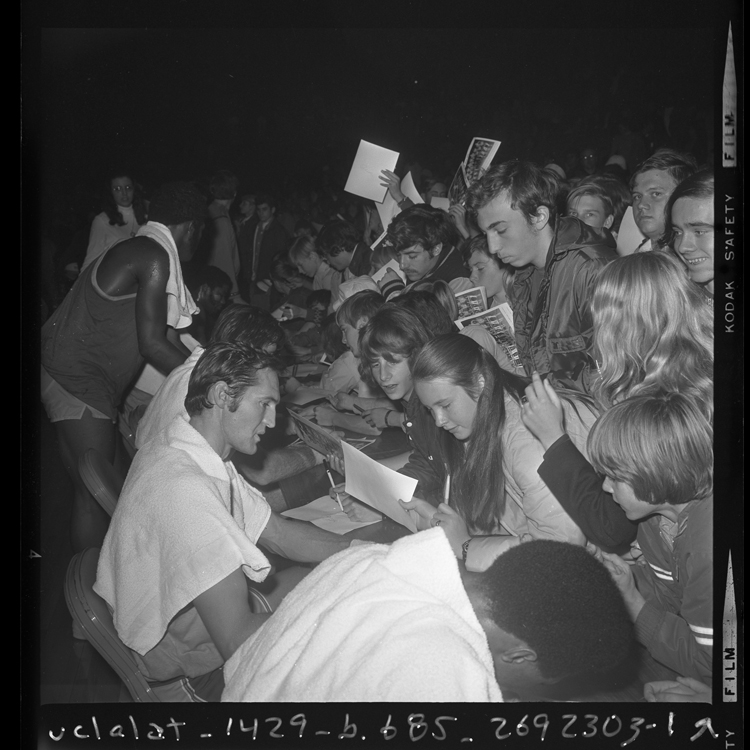 LA Lakers sign autographs at a fundraiser, 1971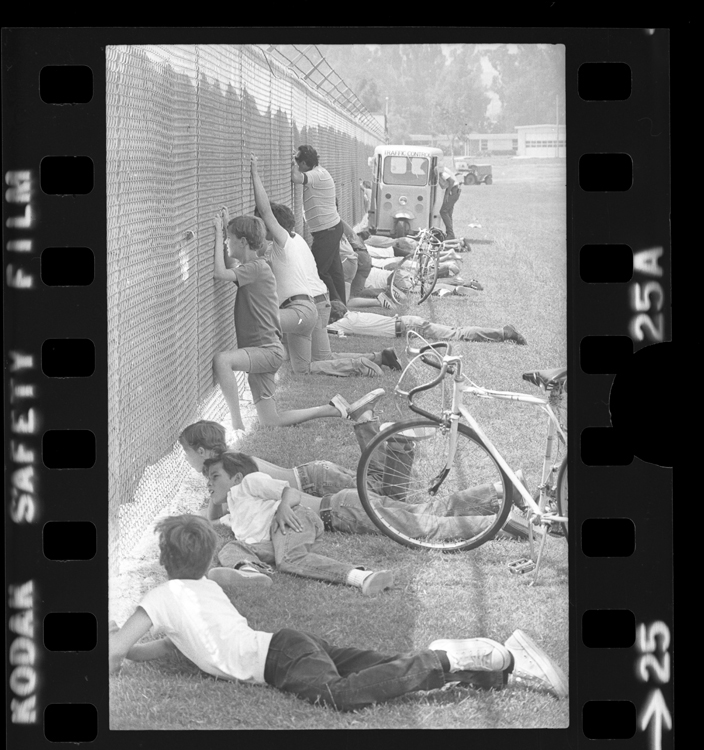 Young fans of the Los Angeles Rams take a peek at the team's training camp, 1973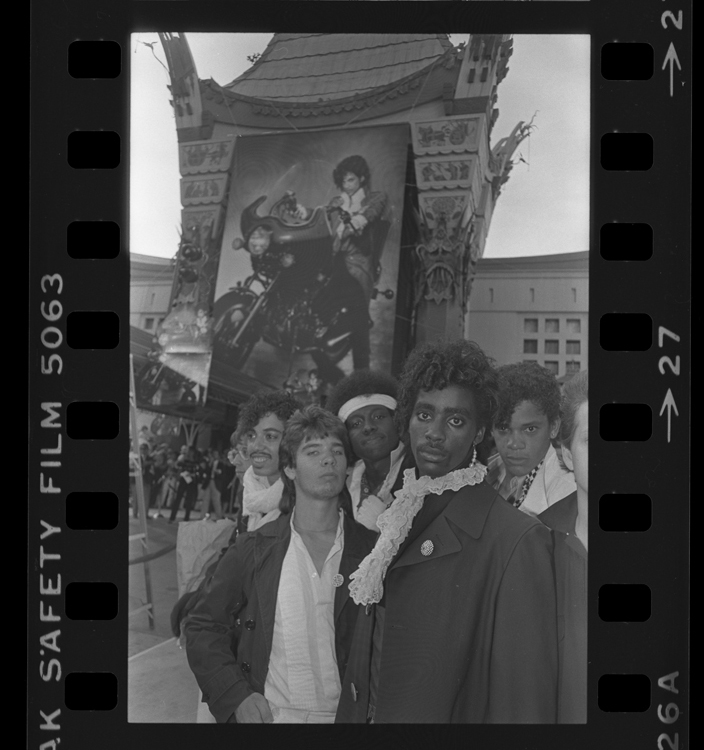 Prince fans doing their best "Prince" at the premiere of Purple Rain, 1984.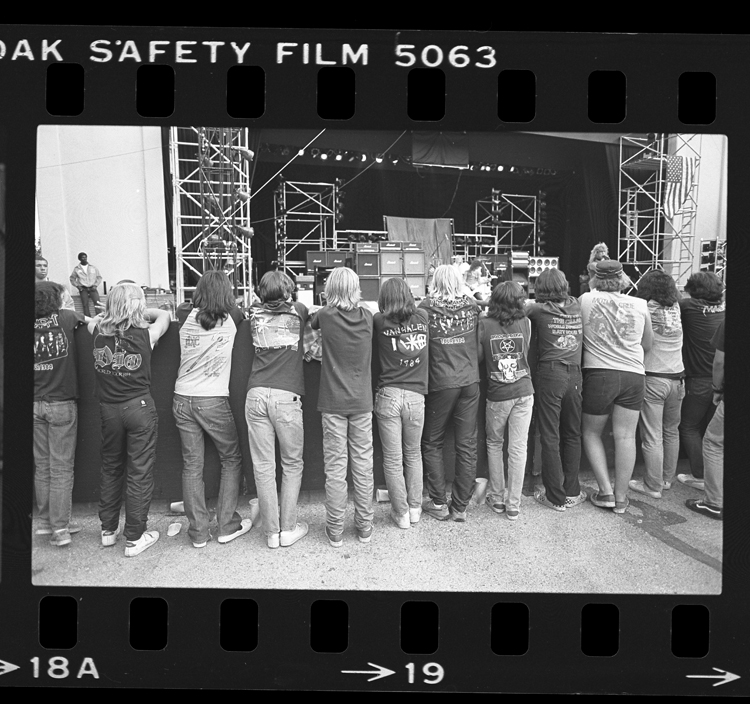 Metalheads at the Starlight Theater, 1984. 
All images via UCLA Digital Library.