A lot of the time, photographs are either taken at a beginning or at an end. High school yearbook portraits depict a strange moment where a major period of time has just ended and the next has yet to properly begin.
In this limbo, this vacuum of possibility and fear, students get their pictures taken. As a tradition, this has hardly changed since the invention of the camera—but when I found this collection of portraits in the 1901-1950 'Teenage' folder in NYPL I was shocked to see how much the standard facial expression has changed.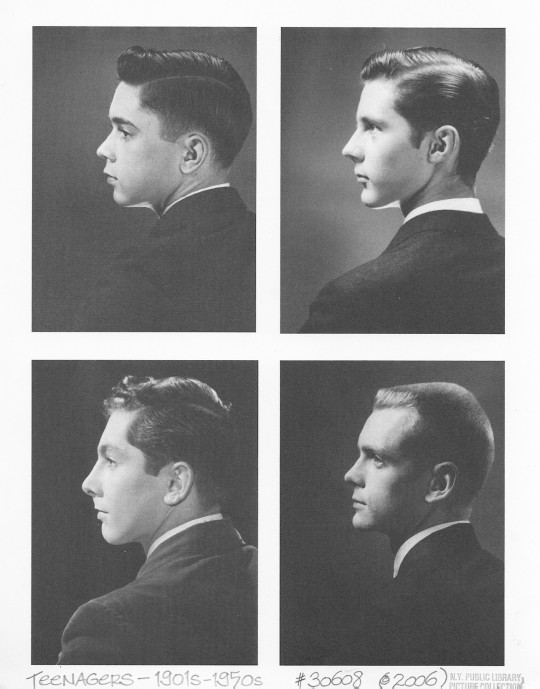 Far from looking bored or greasy or inhibited by a mouthful of braces, these young men exude bright-eyed hope and ambition. They are dressed well, they're all cleaned up and they look more or less at ease with their uncertain futures.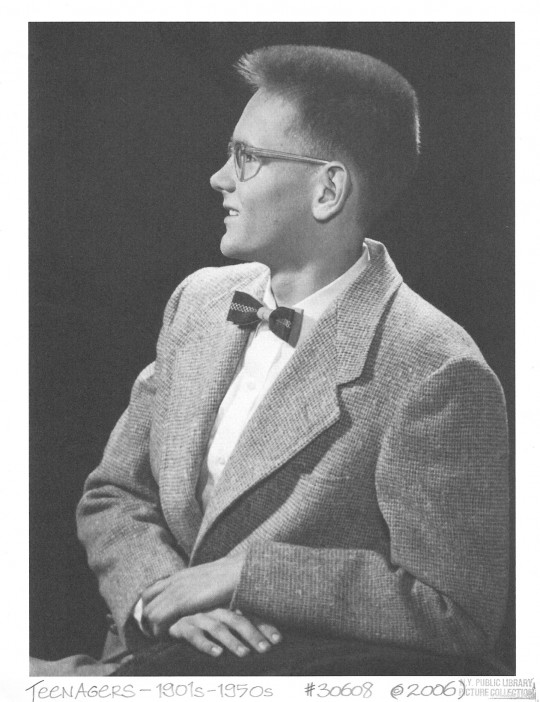 Perhaps they were just responding to instructions—"OK, give me a strong profile"—but I'd prefer to think they felt as positively about the world that awaited them as their softly lit faces would suggest.
— — —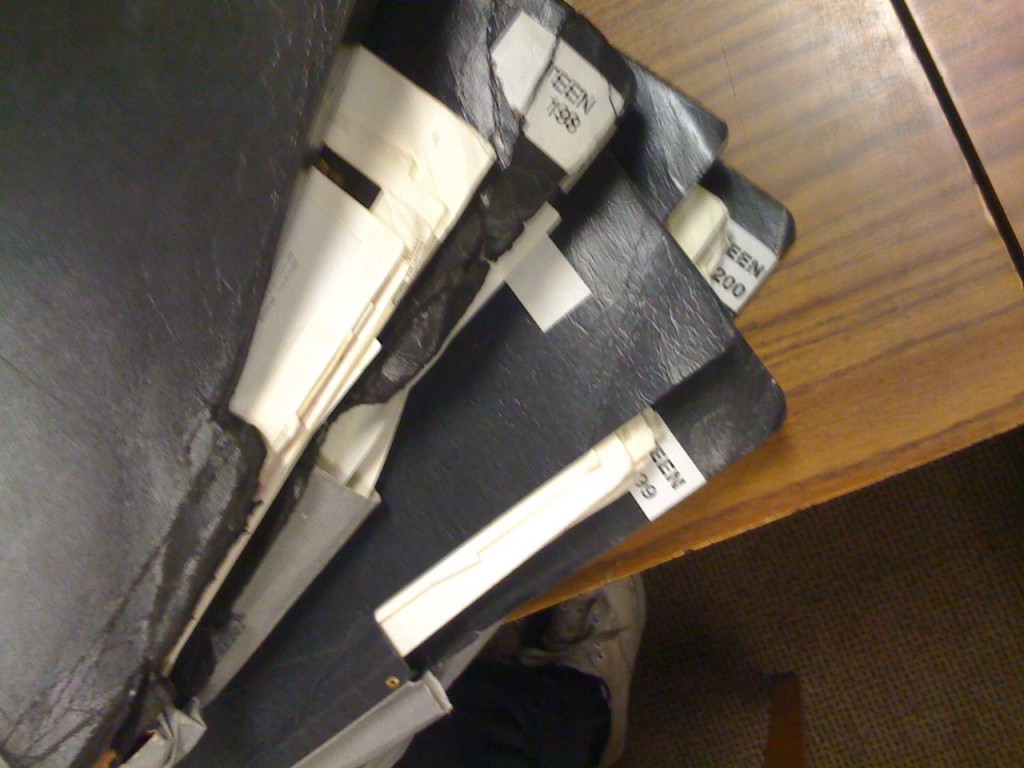 The pictures collected here are from the New York Public Library's Picture Collection, a room full of folders upon folders of pictures. The images are torn from books and magazines, mounted onto thick card stock and cataloged by subject.