Ossian Kennard MacLise was born in 1967, although his parents had done a lot before then.
Ossian's father Angus MacLise had played drums with the Velvet Underground in its original configuration, but quit before their first payed show. He was published by Dead Language Press, took part in Fluxus performances and droned with the best of them (Tony Conrad, LaMonte Young, John Cale) in the Theatre of Eternal Music. Ossian's mother Hetty MacLise was also a multi-instrumentalist, playing for a time with the Universal Mutant Repertory Company. She was heavily involved in the publication of Haight-Ashbury bible The San Francisco Oracle, and was married to Angus by Timothy Leary in Golden Gate park.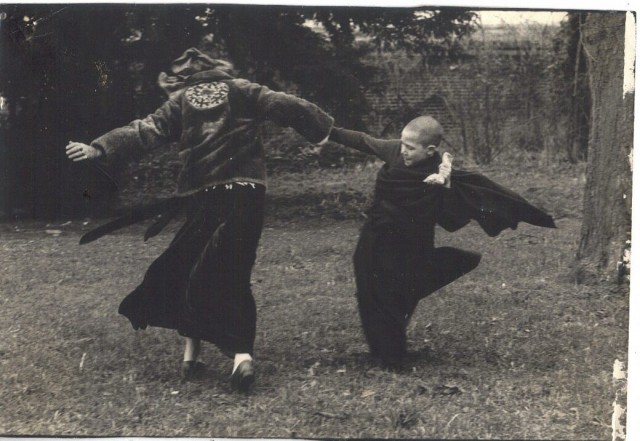 When Ossian was little, the family moved to Auroville, the legendary ashram in Pondicherry. Much of his time here was spent in the company of the Mother, the founder of Auroville, who was considered "an embodiment of the dynamic expressive aspect of evolutionary, creative force." On her blog, Hetty describes Ossian's first encounter:
"On his third birthday, Ossian had a darshan with the Mother and I went with him. I had him on my lap and I could feel a kind of rippling energy between Ossian and this lady. I could feel it in his body. It was like when wind blows over corn, that silky rippling. "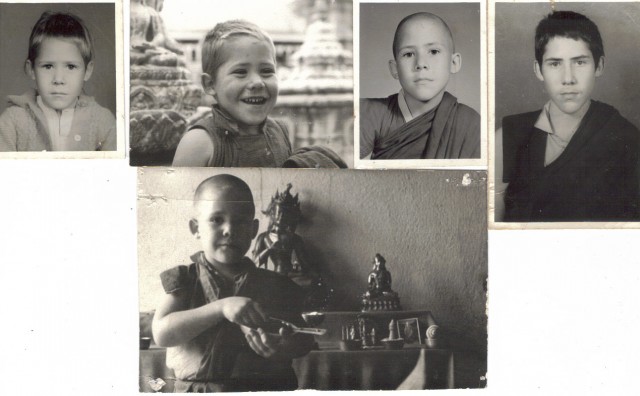 Ossian's early life was punctuated by these sorts of moments, and their zenith came after the MacLises relocated to Kathmandu. Each day the little boy would attend a Nepali nursery school and then return to meet his parents at the Karma Kargyupa Monestary. From there, Ossian and his parents became increasingly involved in traditional Tibetan Buddhist practice, with Ossian—now known as Karma Tsultrim—living in the monastery, enacting puja each day and studying under several teachers.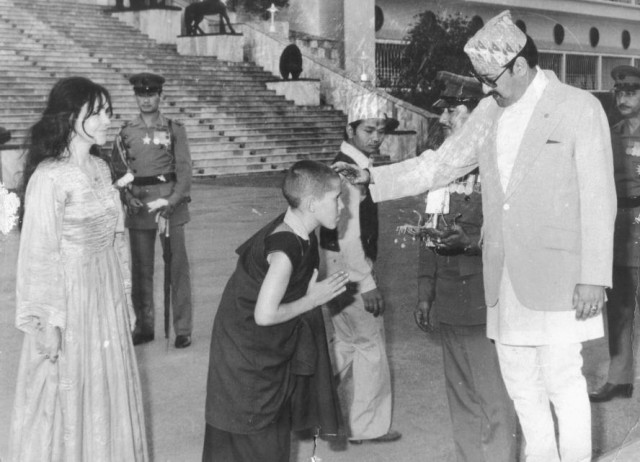 It's difficult to tell from Hetty's blog how many years passed in this way, but after some time Hetty received a letter from His Holiness the 17th Gyalwang Karmapa:
"It said that Karmapa had meditated on our son and there was very good reason to suppose that he was an incarnate tulku lama. I got that far and I said "Good God!" Ahbo said "What's wrong?" "Well, I don't know. He says that Karma Tsultrim's a tulku. That he thinks there is good reason to suppose, but it is not definite." We went on reading and it said "You and Angus must sign this paper. It is very dangerous for these tulkus to be wandering about and he won't recognize him or give the name unless we sign the paper saying you will never take him from the sangha." So we did this. We figured we couldn't ruin the kid's destiny and anyway, nothing may come of it."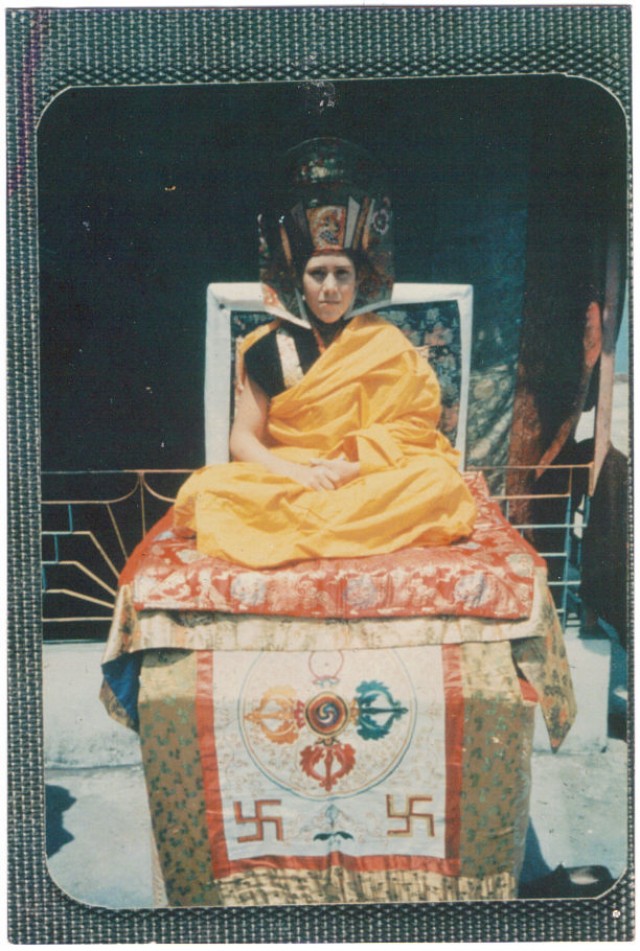 But something did, and Ossian was ordained as a tulku—literally meaning "an emanation body," referring to the incarnations of Buddhas, Arya Bodhisattvas and Bodhisattvas, and for the reincarnations of Lamas or those who are considered spiritually advanced. Life Magazine covered the story, a documentary was made, and the rest is history. Ossian MacLise's current Facebook profile suggests he is still living in Nepal, although the teen boy monk is now very much a man.
images via Phatomly Oracula (Hetty MacLise's blog)