Have you seen Pretty Little Demon's new music video yet? Lydia Night (13) and Marlhy Murphy (11) aren't full blown teenagers, but no doubt they will rock even harder when they are.
Before they stormed SXSW 2013 as its youngest performers ever, and before they released their debut EP "Flowers", these already-seasoned musicians were campers at Southern Girls Rock and Roll Camp.
Southern Girls Rock and Roll Camp started in 2003 as an annual gathering of girls ages 10-17 who form bands and play their first shows together in the space of a single week. The camp was Founder Kelley Anderson's feminist answer to the largely male-dominated world of rock bands. She was a student of Middle Tennessee State University's Recording Industry program at the time, and wanted to see more female voices in the music industry and the local music scene.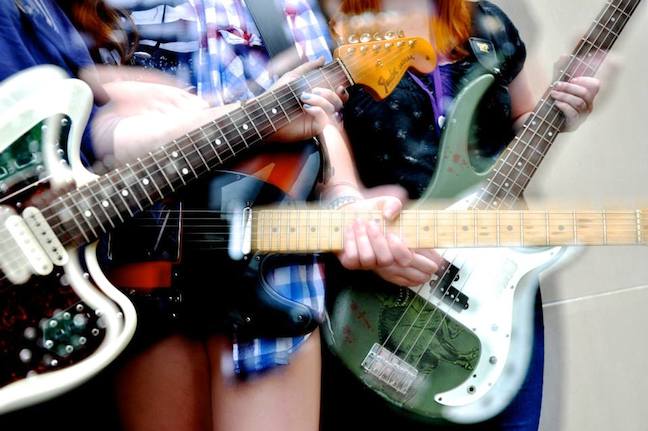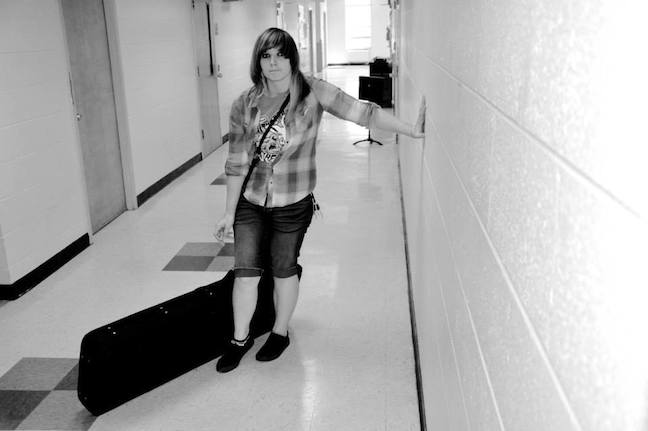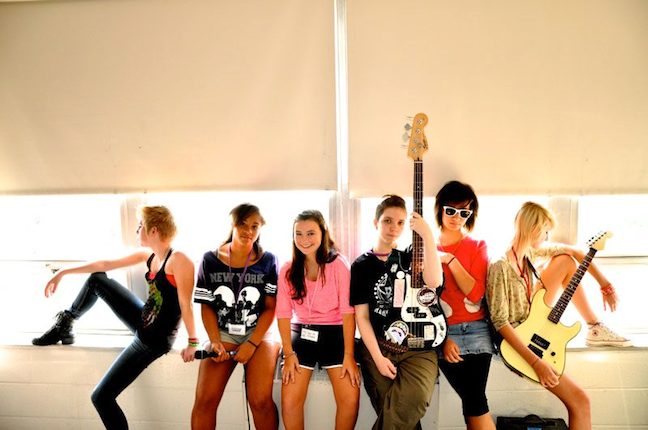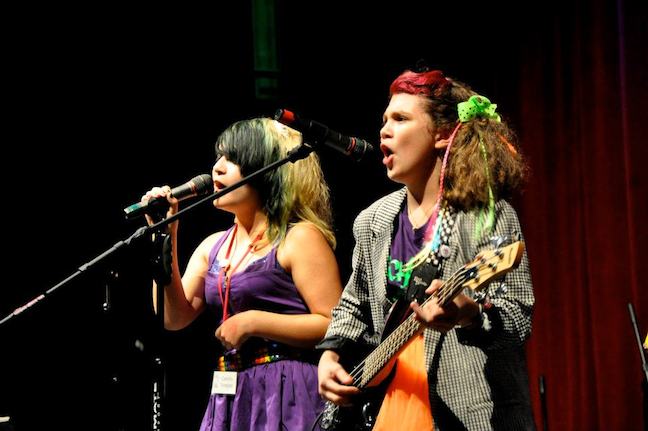 Kelly's camp sewed the seeds for what became the organization Youth Empowerment through Arts and Humanities (YEAH!), which now oversees SGRRC and co-ed teen rock camps in Nashville, Murfreesboro and Brooklyn. They've also got year-round programs and after school sessions at Murfreesboro and Nashville schools. Working artists from Nashville and Murfreesboro school the young musicians on rockstar essentials like songwriting, recording, zine making, screenprinting, and music "herstory." Now 12 years old, Southern Girls Rock and Roll Camp is about to enter its own teen years with gusto.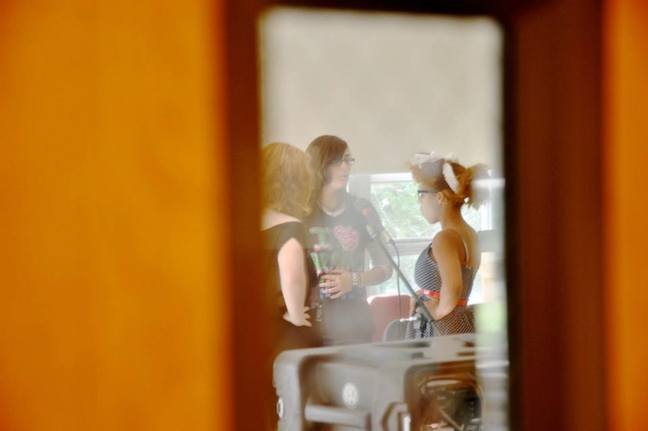 YEAH!'s program manager, Sarah Bandy, says:
Southern Girls Rock and Roll Camp is a place where music is used as a tool for self-expression and social change. A guitar or drum stick can exist as a weapon against the bullies or obstacles that we create for ourselves. When kids begin to practice self-care and creative expression simultaneously, there is so much space for real growth, musically and emotionally. In all of our programming, collaboration is valued over competition and the contributions of kids are affirmed and valued. YEAH! aims to build a strong, creative, connected community where this is the norm.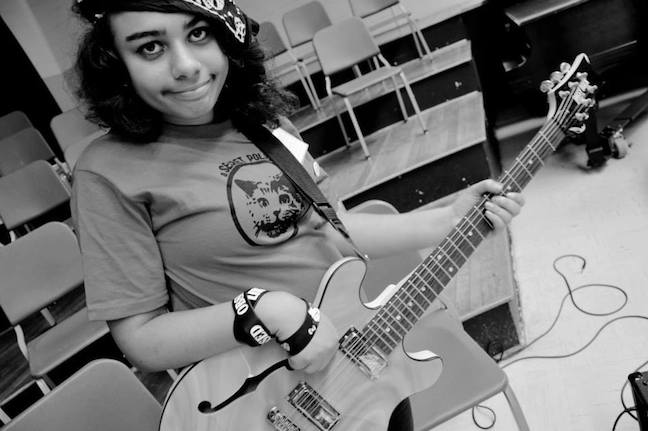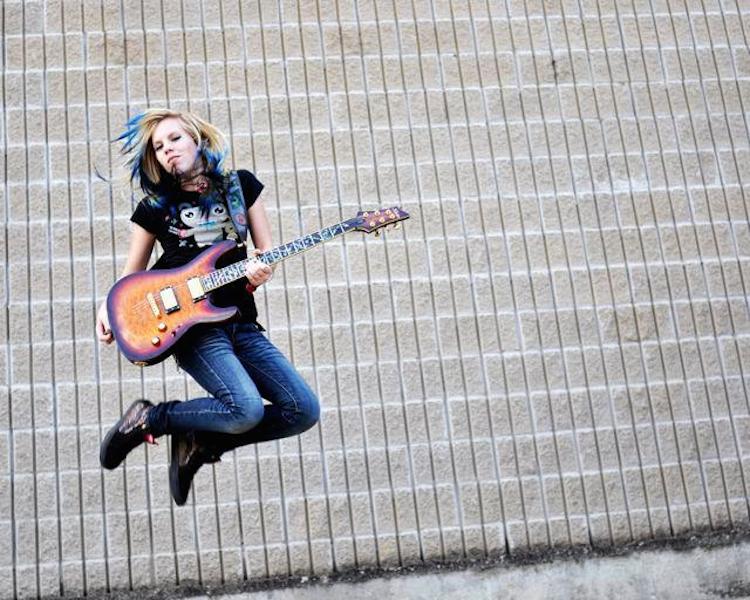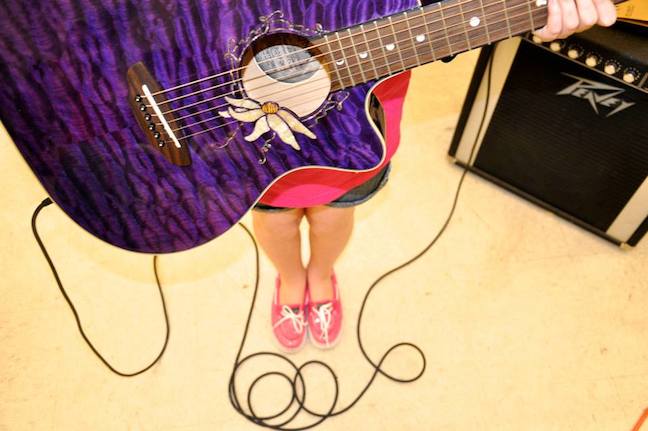 Pretty Little Demons will be back at camp this year to play a lunchtime concert for their peers, and they continue to rock and roll. Other YEAH! alums are making noise, too, like New York City Rock Camp's "Unlocking the Truth," recently seen and heard at Afropunk Fest:
Sarah invites those interested in becoming YEAH! volunteers, campers or donors to visit their web site or email her directly at sarah@yeahintheboro.org. YEAH! offers full and partial scholarships to kids in need and never turns a camper away if they can't pay.
Photos of Southern Girls Rock and Roll Camp and YEAH! via their facebook page. Photos of Pretty Little Demons via prettylittledemons.com.
Teenage rocks Music City (aka Nashville) at the Belcourt Cinema starting today. Tickets here.