Julie Benoist is a freelance fashion stylist based out of Paris.  Two months ago she started Leave The Kid Alone, a Tumblr project where she curates songs based on the posters spotted in classic teen movie bedrooms.
 I decided to concentrate on the music because it's naturally a key element of teen culture.  Not to be confused with traditional soundtracks, the songs I upload on the blog are rarely heard in the movies.  I wanted to create some kind of database, a directory, putting my personal tastes aside.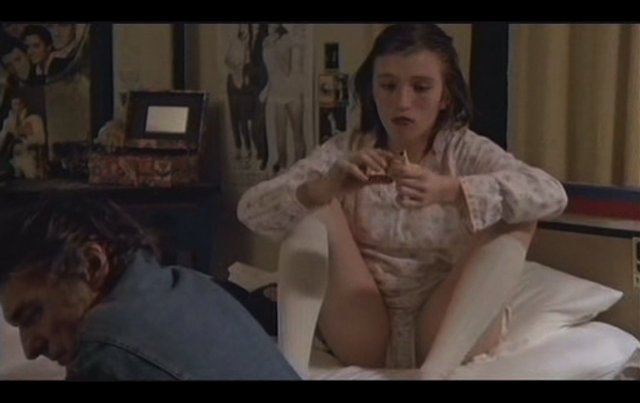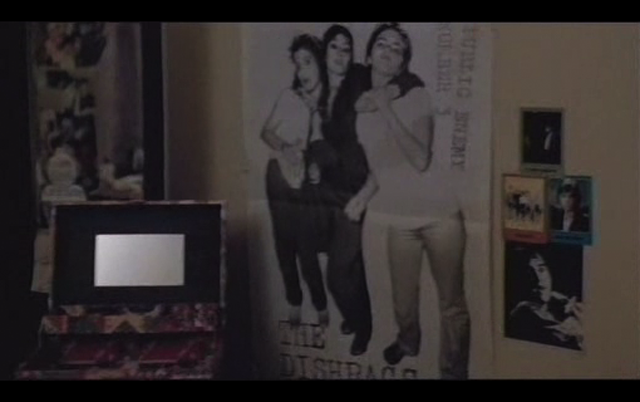 Cebe, Out Of The Blue (1980) — The Dishrags, Past Is Past
The blog's name is a reference to Phillip Kaufmann's "The Wanderers" (1979). I love the voice of Perry, the new guy in town. This boy is a kind of Ken from Fist of the North Star. The quote also could be a shout to the parents, coming from a thunder, when their kids are confined in their rooms, headphones on their ears, escaping.
We can wonder if in some movies, the poster placed on the wall is a calculated scene or if it's just caught in the act. The poster can be crucial on the screen, it delivers us a message.
In her essay, "The poster phenomenon" (1976), Christine de Rendinger decodes this key element of pop culture.  Her observations are still relevant, even more in our era fascinated by the image. Beyond the fan attitude, in an overconsumption world where the artistic choices of the individual are dictated by the media, the design of our interiors and the use of poster become a liberating act, a possible resistance against the dictatorship of imposed ways of life. For the teenagers, it's a way to stand up against parental codes by asserting their own personality.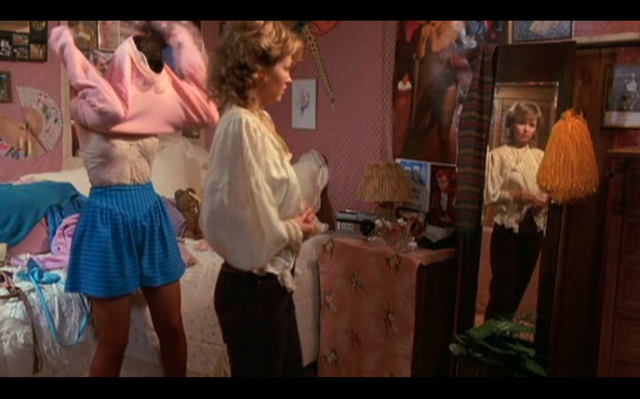 Julie, Valley Girl (1983) — Blondie, Heart Of Glass
Although superficial at first glance, the poster represents escapism, daydreaming, it does not claim to be a work of art so it's an uninhibited item.  It also represents a social code and a recognition factor for subgroup members. Hence the teenage paradox: "Being different, but all the same"…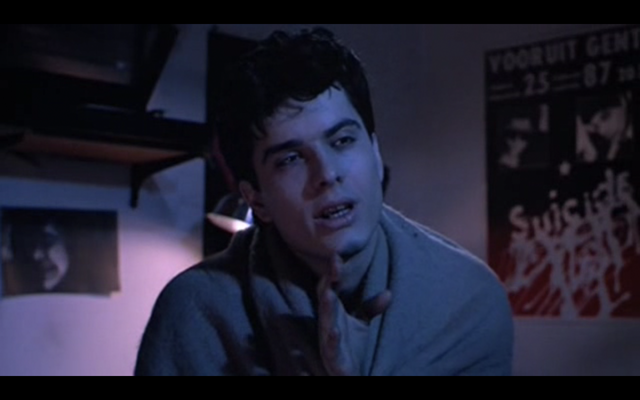 http://youtu.be/9KJJyKqcL2A
Brian, Brain Damage (1988) — Suicide, Keep Your Dreams
All images via Leave The Kid Alone