As the inspiration for Kerouac's wildman Dean Moriarty in On The Road, Neal Cassady embodied the restless energy of what would be known as the Beat Generation. When Kerouac introduces Moriarty in On The Road, we're given a brief glimpse into Cassady's life as a troubled teen on the streets of depression-era Denver:
I first met Dean…when he was a young jail kid shrouded in mystery.
Cassady was born in Salt Lake City, but moved to Denver at the age of two. It was there he'd spend his tumultuous teen years in and out of trouble with the law, developing a seemingly insatiable penchant for cars, theft and sex. Neal and his family moved to Denver's Larimer Street, which was the city's skid row before the nice bars and restaurants sprung up to replace its squalid hotels and tenements.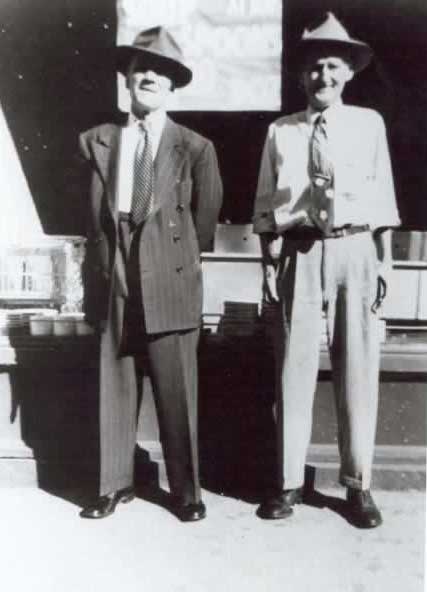 His father, Neal Sr. (pictured above on the left), was an alcoholic wanderer who had lived all over the country. By the time he met and married Neal's mother Jean, he had already burned through one marriage amidst accusations of financial neglect and abuse. Writer Tom Christopher describes Neal Sr.'s addiction:
Neal Sr. was indeed a hardcore alcoholic who could be counted on to drink vanilla extract or sterno, an alcohol based fuel, before resorting to sobriety.
Below is a picture of a typical Depression era flop like one Neal and his family would have lived in when they initially moved to Denver. Neal's mother, Jean, would also leave the senior Cassady after the family had moved to the impoverished suburb of Curtis Park. Four years after the divorce, Jean died; Neal was ten years old. His mother's death proved to be the spark that lit the fire illuminating Neal's anarchic self.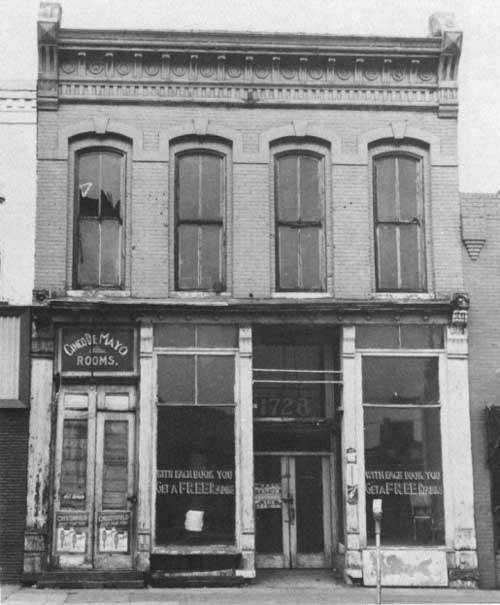 In 9th grade he started stealing cars, supposedly to take wild, impromptu trips out to California. This period of his life is shrouded in a grey zone between myth and reality: Cassady's wild pension for self aggrandizement shows up in his claim to have stolen over 500 cars by the time he was 18. While this is almost certainly an exaggeration, he was arrested at 14, 15 and 16 for car theft, shoplifting and intentionally hawking stolen goods.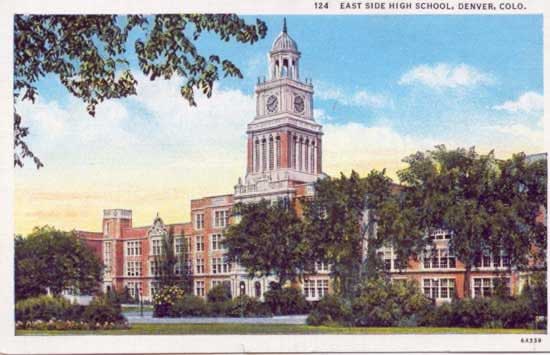 While theft and cars would remain consistent themes for the rest of his life, his association with an older man named Justin Brierly during this time would prove most significant in his development. Brierly, a lawyer, educator, and respected member of Denver society encouraged Cassady's studies after meeting him at 15 and noting Neal's restless intellect. Above is a period postcard showing the campus of East Side High School, which Cassady briefly attended (but never graduated from) in between run ins with the law.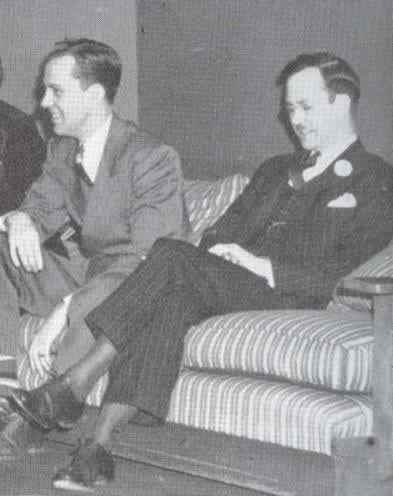 It's rumored that Brierly (pictured above) and Cassady were romantically linked, forecasting Neal's pansexual wanderings that would eventually lead him to the bedrooms of poet Allen Ginsberg, his two wives and countless others. Less apocryphally, the Brierly connection would eventually link Cassady to Jack Kerouac at Columbia University when the two realized they had a mutual friend in another Brierly protege, Hal Chase. Below Neal (on the left) poses with Kerouac in New York.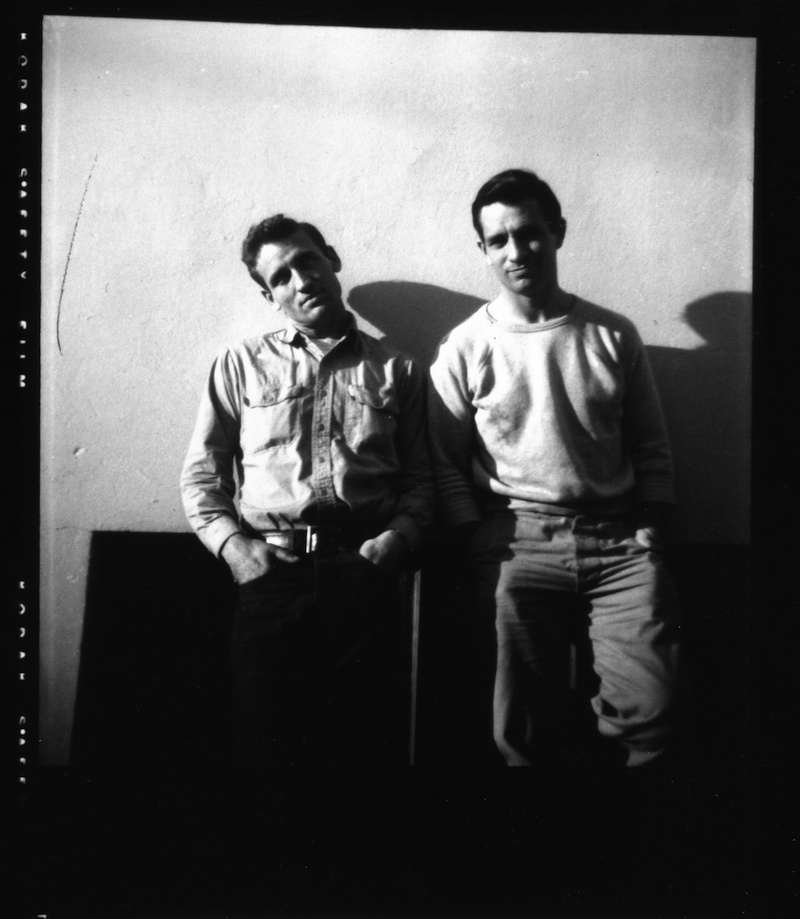 Because of his poverty, his restless delinquency and his own mythologizing, Cassady's Denver youth retains an air of mystery. Much of that mystery has been clarified after the spotlight of literary fame has illuminated all but the darkest corners of his life over the past fifty years. In 2012, Denver's East High School gave the city's nogoodnik son the high school diploma he never graduated to receive in his lifetime, forty-four years after his death. In 2013 documentarian Heather Dalton made Neal Cassady's Denver Years extensively covering his wild youth, check out the trailer below:
Neal Cassady: The Denver Years Trailer from Colorado Public Television on Vimeo.
Teenage opens in Denver at the Landmark Mayan Theater this Friday April 18th.
For more cities and dates click here.