"Tommie heard something in swing he liked. It was a new youth language, and Nazi's weren't allowed."
So begins Teenage's story of Tommie Scheel, the German Swing Kid who, along with some like-minded friends, rebelled against the prevailing regime with forbidden records, styles of dress, and a desire to be different.
When Teenage was being cast, producer Ben Howe suggested Ben Rosenfield for Tommie Scheel because he has a period look, a cool demeanor, and a lot of professional acting experience. Below, writer/director Matt Wolf and Ben Rosenfield discuss Ben's preparation for the role (keep an eye out for more actor interviews popping up on our blog).
At top: Ben Rosenfield as Tommie Scheel by Anna Rose Holmer. Below, photo courtesy of Ben.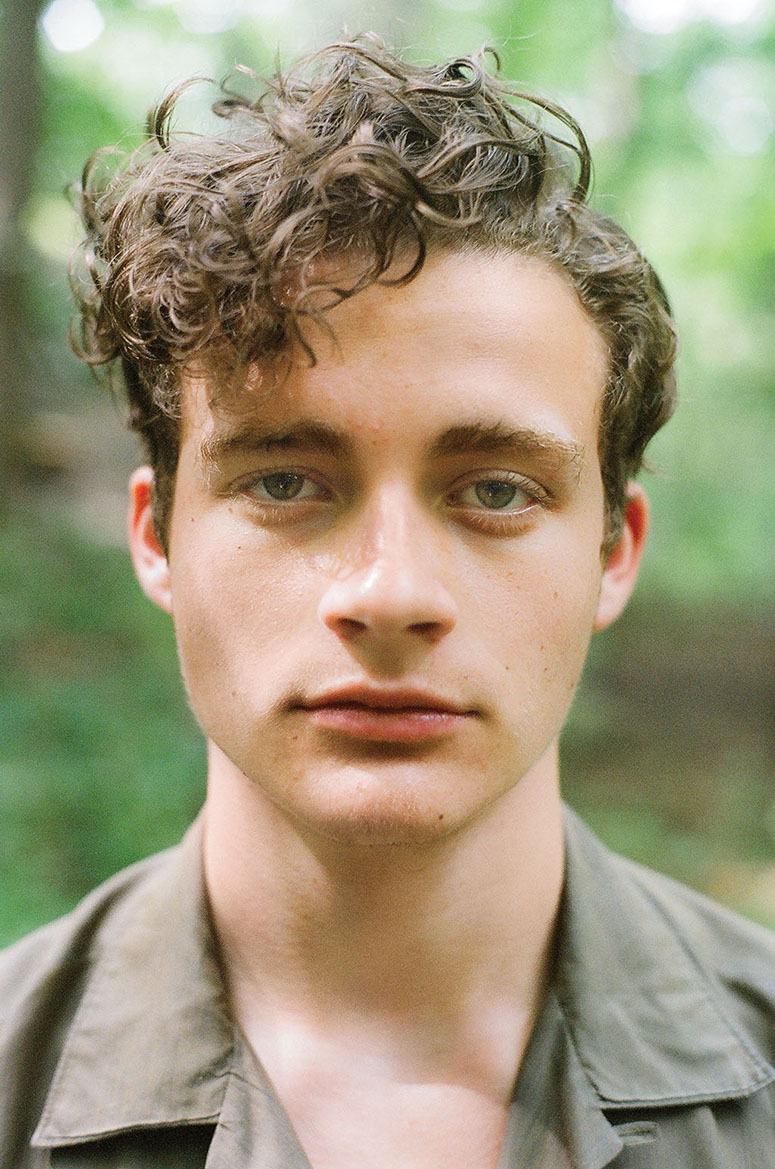 Matt Wolf: You've been in some bigger period productions like Boardwalk Empire. Was it unusual to be on a period set where the crew was essentially making vintage home movies? How did that feel different?
Ben Rosenfield: I had yet to begin working on Boardwalk Empire at the time we shot Teenage. Wearing heavy wool suits in sweltering summer heat was good preparation for my work on the show. Otherwise the experience couldn't have been more different. There was a lot of improvisation on [your] set. We we're attempting to achieve something very naturalistic.
I think the product of the work we do on Boardwalk Empire is a more heightened reality.
MW: What is your background— are you German? Did you have any particular connection to this history before playing the role, or was this the first time you heard about the German Swing Kids?
BR: I descend from Ukrainian, Danish, Romanian, and Scottish grandparents. No German blood that I'm aware of. However German history, in particular the history of the Third Reich, is something that has fascinated me for many years. I used to be rather religious. As a child I connected deeply to my Jewish ancestry, and practiced the religion faithfully, despite my family's atheism. When I met with Matt about this project I hadn't heard of the swing kids but I was quickly drawn to the idea of playing one. Working on a charecter who is willing to put their life on the line to express themselves freely was very compelling to me. The fact that the Nazi Party was the establishment that the swing kids were rebelling against it made playing this part irresistible.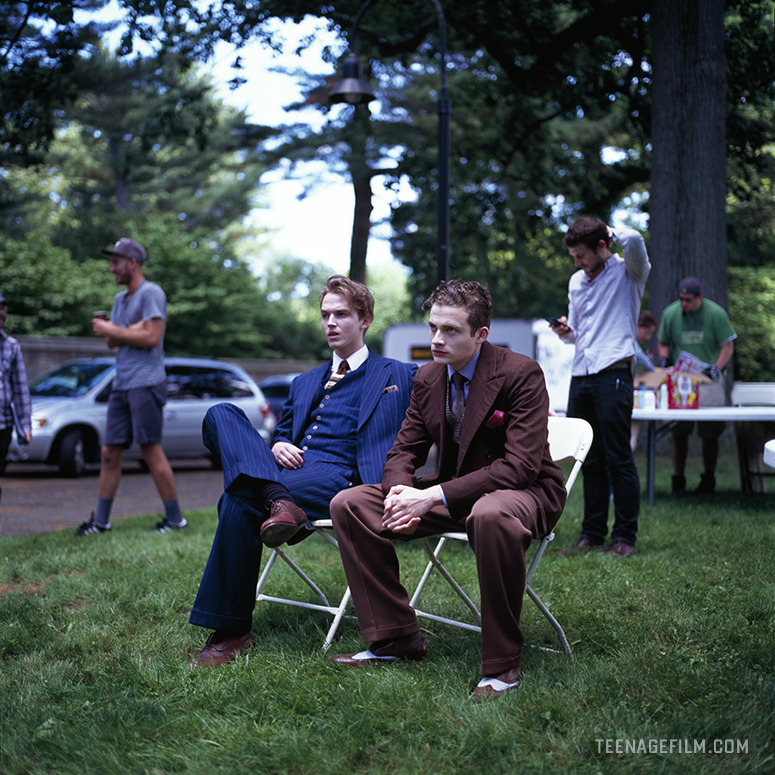 MW: The German Swing Kids' partying was very political–the records and fashion they smuggled into Nazi-era Germany got many of the kids arrested. Were you thinking about those serious consequences or just having fun when you filmed the party scenes?
BR: I think the primary goal was to just have fun. Enjoy the party. But under the surface there was awareness of the circumstances facing our characters and their country. In the end those ideas went hand in had, because the fact that what we were doing was forbidden made it that much more fun.
MW: It wasn't so long ago that you were a teenager. Did the movie connect to feelings you had growing up, or the experience of being young today?
BR: One of the very special things about Teenage is the way Matt was able to mix archival and re-enactment footage. It blurred the lines between what Teenagers went through in the first half of the twentieth century, and what they go through today. It captured the universality of that time in a person's life. Something unique about the kids we see in Teenage, is that they are fighting to define themselves. Society hadn't made room for them yet. You were a child and then an adult. In that sense I think there was an urgency then that is not as intense today. Otherwise playing Tommy felt very close to my personal experience as a teenager. Just wanting to have fun, and doing whatever you can to make sure no one gets in the way of that.
See Ben in his living portrait of Tommie Scheel in this excerpt from Teenage, courtesy of Dazed Digital.