Brenda Dean Paul, the "Bright Young Person" whom we see party and crash in Teenage, is portrayed by Leah Hennessey, a New York based actor, musician, and writer. Leah (shown above on the Teenage set in a photo by Anna Rose Holmer) is one of four young actors who embody real, emblematic, teenagers in the film's recreated home movies and newsreels. Here's a quick Q&A between Teenage writer/director Matt Wolf and Leah Hennessey, and we'll follow this up with three more actor spotlights in the coming days.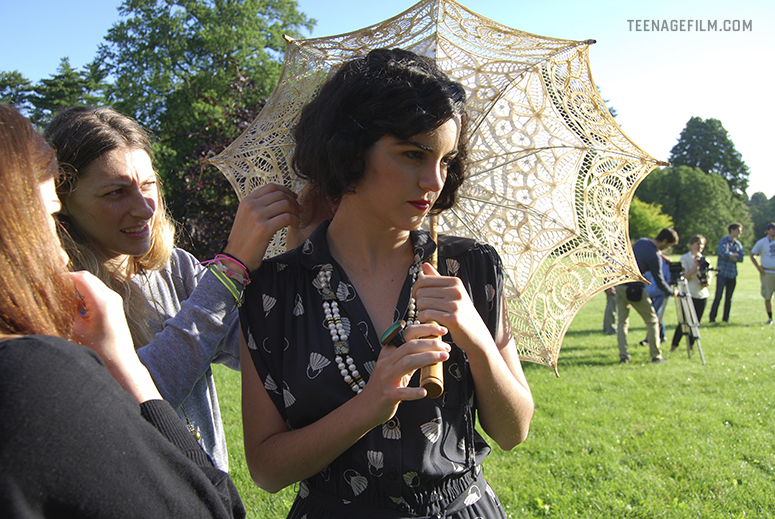 Above: behind the scenes with Leah Hennessey as Brenda Dean Paul (by Margaret Reville)
Matt Wolf: People have said that Brenda Dean Paul is like a 1920s Lindsay Lohan. A starlet, who fell prey to drugs and was crucified in the media. When you were playing the role, were you imagining yourself in another time, or did the situation feel contemporary to you?
Leah Hennessey: As long as we believe that glamour will make us immortal, we will always have the chance to catch a glimpse of a Brenda in our midst. Giving in to that instinct, that indulgence in pure vanity, was intoxicating, and it made me realize how long it had been since I had looked into a camera with such a lack of irony. It was nice to be in a world where feeling beautiful felt meaningful.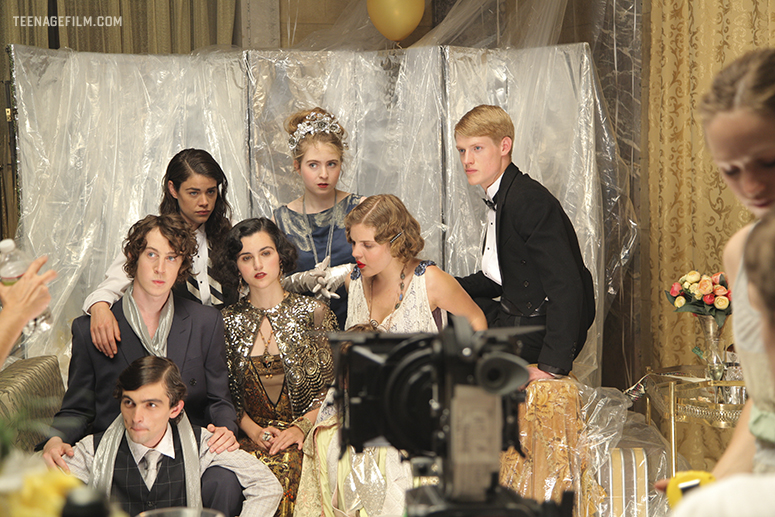 Above: The Bright Young People of TEENAGE (by Mandy Mandelstein)
MW: Brenda had a signature flapper bob, but you actually have very long hair. How did the hair and makeup designer Rebecca Hickey transform your look?
LH: Although I desperately wanted to go full Brenda I was reluctant to part with my signature mane. The genius Rebecca Hickey found a way to cut the top layer of my hair to create the illusion of a bob while leaving the rest long. I had most of it pinned and rolled up skull crushingly tight with about 89 million bobby pins.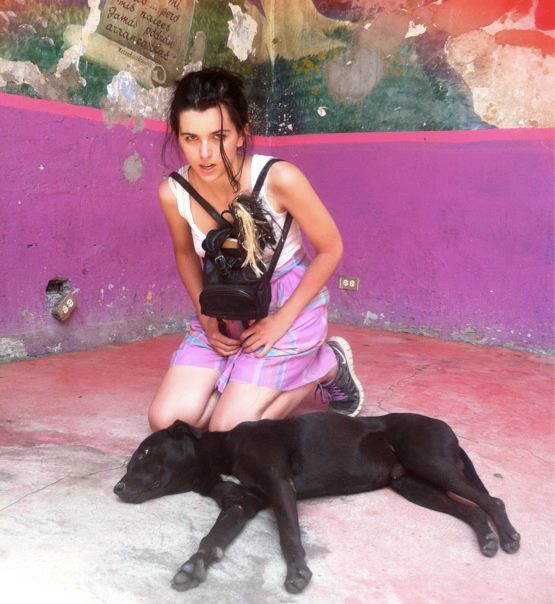 Above: Leah as Leah (courtesy of Leah)
MW: Have you ever acted on a period set before? What aspects of the set inspired you the most and helped you imagine the everyday life of Brenda?
LH: [Your] attention to detail makes Wes Anderson look like Dash Snow. Everything was perfect, from the half eaten macaroons on the china saucer to the fabricated love letters strewn on the faded oriental rugs.  Very little was left to my imagination; all I had to do was be there and be present.
It's hard and a little pointless to explain why I identify with Brenda so much, and I've never been able to figure out how [you] could have seen her in me so clearly without having gone to the epic parties I threw when I was 17.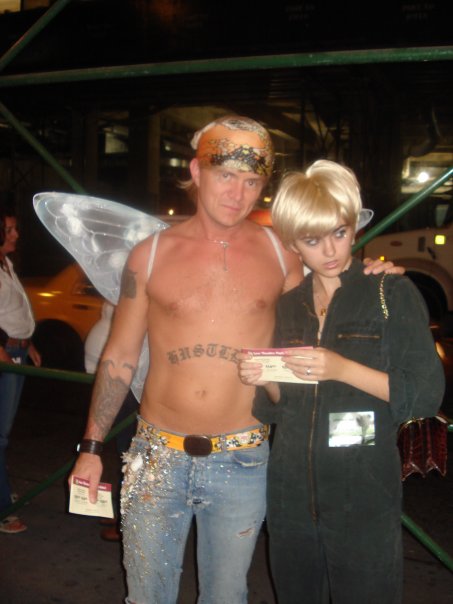 Above: Leah at age 17 with a friend at a Lucinda Williams concert (by Mara Hennessey)
See Leah and her fellow cast members as Bright Young People in action in this short clip from Teenage, as featured in Nowness: