Above: Malik Peters as Warren Wall by Anna Rose Holmer
When New Orleans based Malik Peters auditioned for the role of Warren Wall, a 1940s American Boy Scout, writer/director Matt Wolf didn't realize he had traveled all the way from his home in New Orleans for the Teenage casting call. The young actor, whose prior credits include the TV series Treme, exuded the seriousness and melancholy needed to portray Warren in the film.
When they were writing Teenage, Matt Wolf and Jon Savage knew they wanted to bring a story of the African American experience to life, but came up with very little filmed content portraying the lives of people of color from the period in which the film is set. Warren's story originated from the sociologist E. Franklin Frazier's 1940 book Negro Youth at the Crossroads, in which Frazier includes a lengthy interview with a boy named Warren Wall, so with Malik's help, Matt and his team made an imagined newsreel about Warren to creatively fill the glaring void of material.
Below, Malik (now 15) answers a few questions from Matt about the experience (look for Matt's Q&As with the other three recreation actors on our blog, too).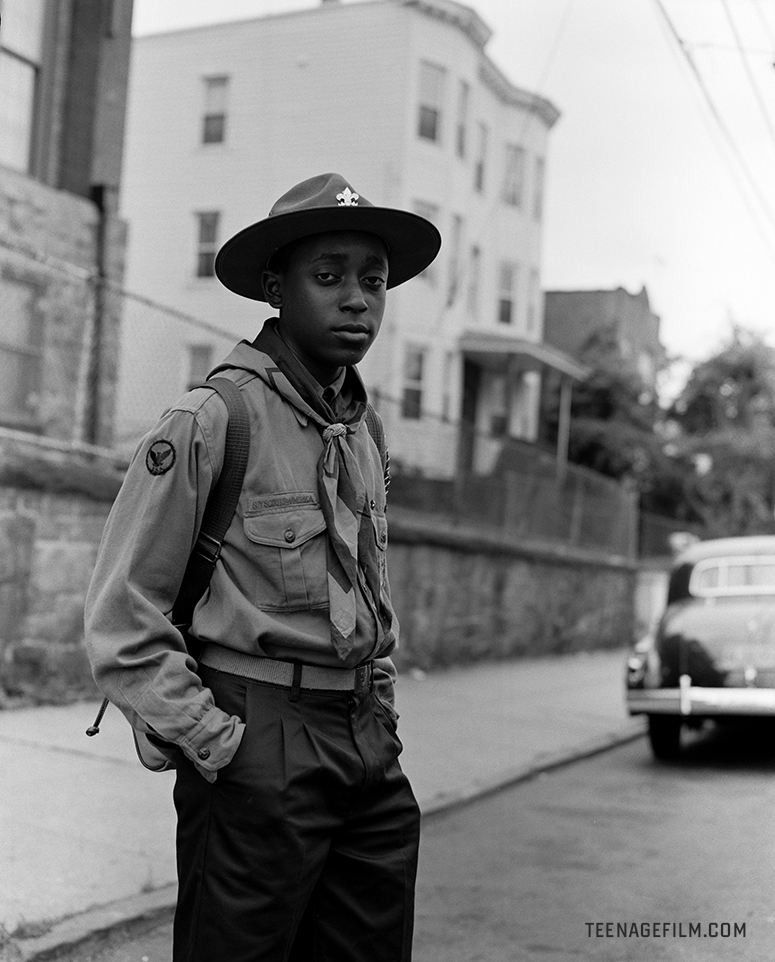 Matt Wolf: Have you ever played a character from the past before, or was bringing Warren Wall to life a new experience?
Malik Peters: This is the first time I've ever played a character in the past. Lol….I hope I was able to pull it off, I'll let you the decide.
MW: I think you nailed it! You also performed voice over in the film too that comes from an interview with the actual Warren Wall from the 1940s. How do you think Warren felt as a teenager at that time?
MP: I think Warren felt insecure and unsure of himself. It was like he had a lot of weight on his shoulder, but couldn't show how he really felt for fear of what his peers would say. He probably just wanted to be a teenager, but society wouldn't allow it.
MW: When you saw the finished movie, was it strange to see images of yourself shot today blended with real archival footage from the 1940s?
MP: It was weird to see myself blended in with the old footage. I sat in the premier thinking to myself, "when did we do that scene?" I really had fun working on the film. The editing team did an awesome job!
Above: Malik at the Teenage premiere at the Tribeca Film Festival. Below image courtesy of Malik.