Chicago's South Side, 1960– If you were a young, fashionable African American man, you were either a Gouster or an Ivy Leaguer. Gousters were old school, Ivy Leaguers were prep school. Ivy Leaguers wore starched button downs with cufflinks, v-necks & Brooks Brothers. Gousters dressed loose, like 1940s gangsters.  Turned down collars, wide legs, wide ties, alpaca and mohair sweaters. Although little documentation exists of real-life Gousters, the style was revived in the 1975 film Cooley High, about life around Chicago's Cabrini-Green Housing Projects.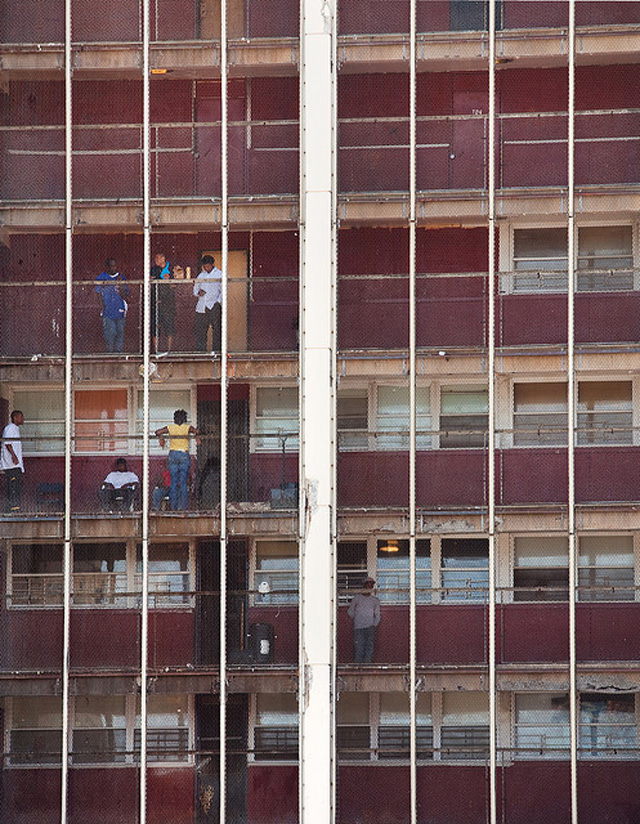 The northern facade of Cabrini-Green.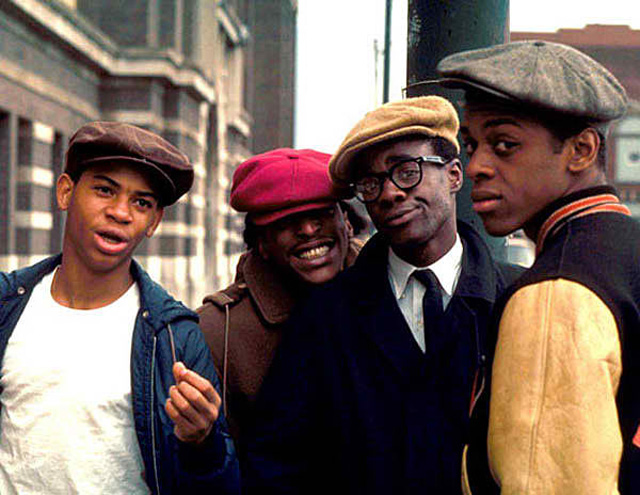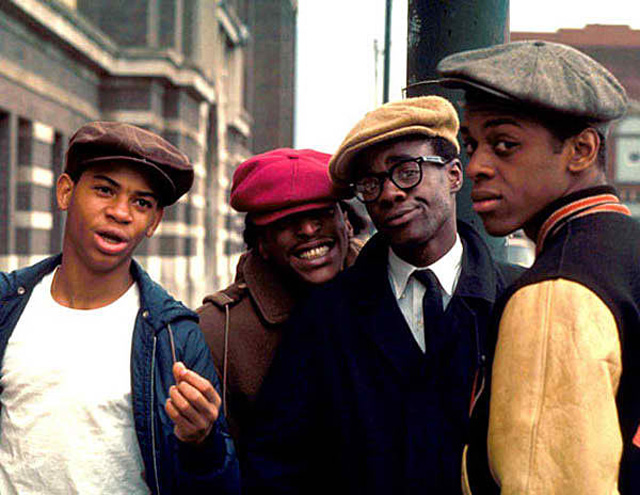 above and below: photographs from Cooley High.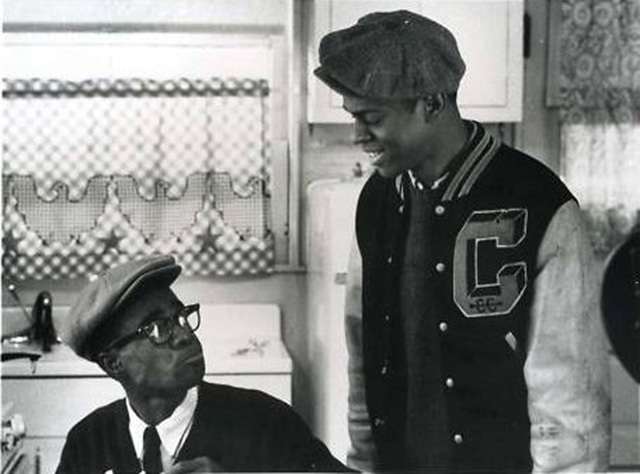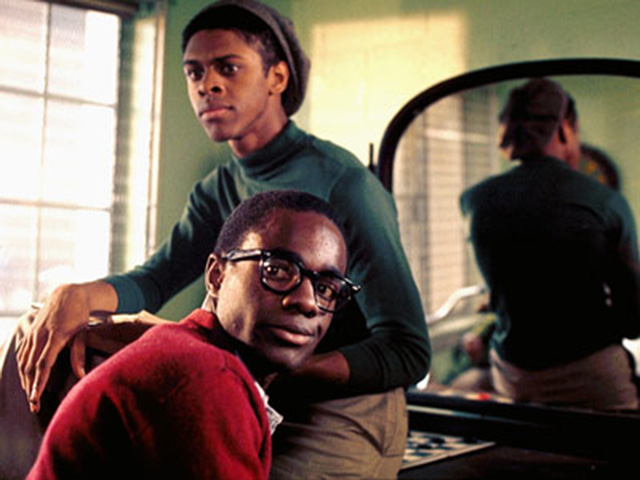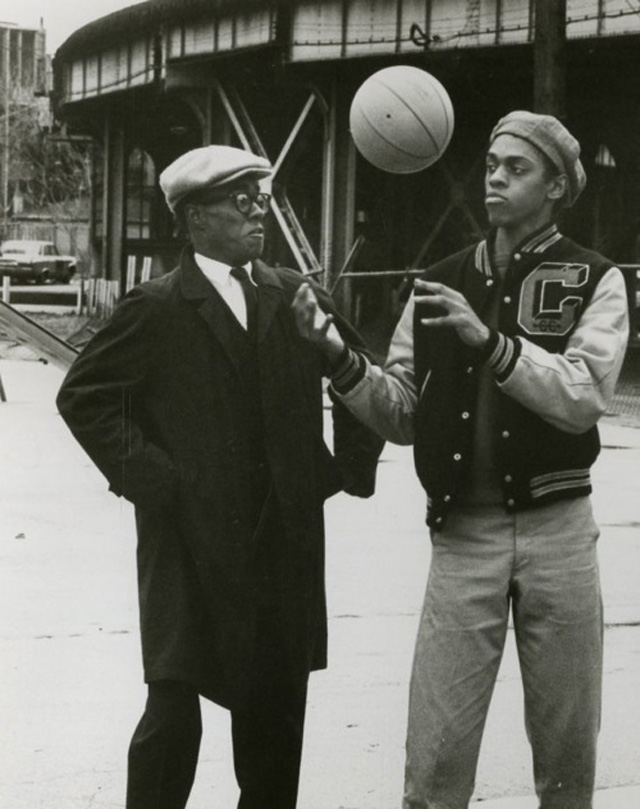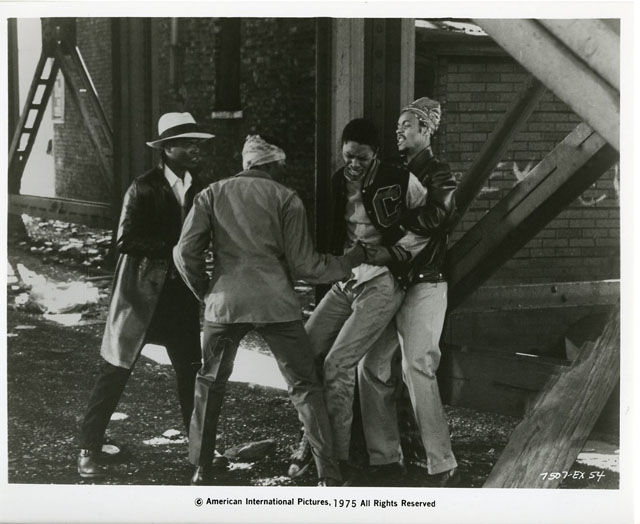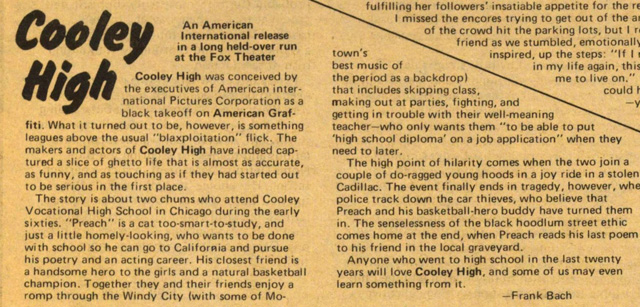 httpv://youtu.be/6DKDuX4EHz0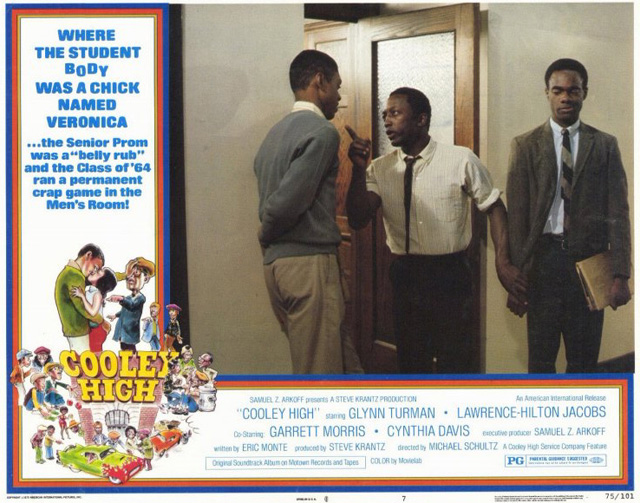 images via Rhythm Shaker
Thanks for the tip @bryanmjohnson