The Republic of Chuvash, or Chuvashia, is a Republic in the center of European Russia. Today teens are still upholding centuries old traditions through food, music, dress and party.
The Chuvash, who descended from Turkic Bulgars and Suars, have their own language (still spoken today) and Pagan religion. Though their religion is no longer Pagan (they now believe that every spirit and figment of imagination is God) they still practice the Pagan tradition of "Girls' Beer," a feast thrown by teenage girls for teenage boys (who have to pay  two copecks to get in). The girls brew beer and bake cookies and everyone drinks, dances to the music of violins, and flirts until dawn. Meanwhile, parents watch, speculate and gossip. When the feast is over, the next Girls' Beer begins in the neighboring village. A never ending party!
Here are Chuvash teens keeping the tradition alive.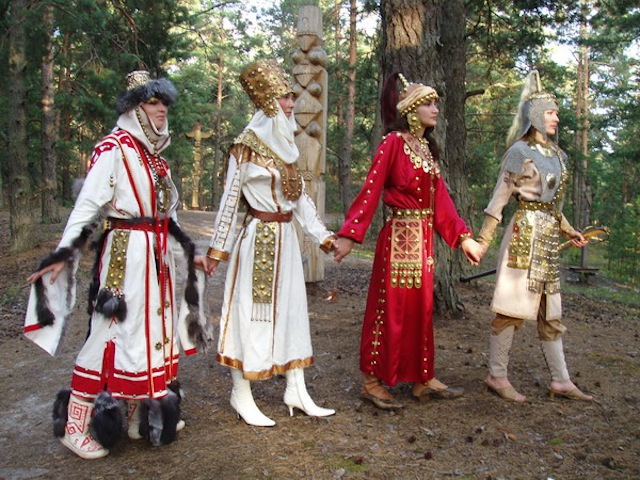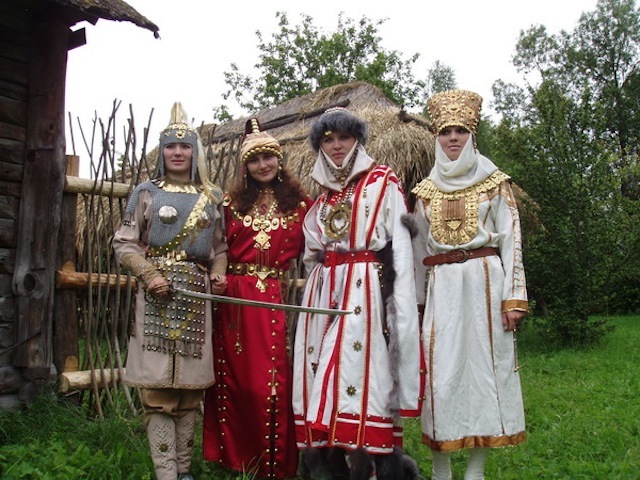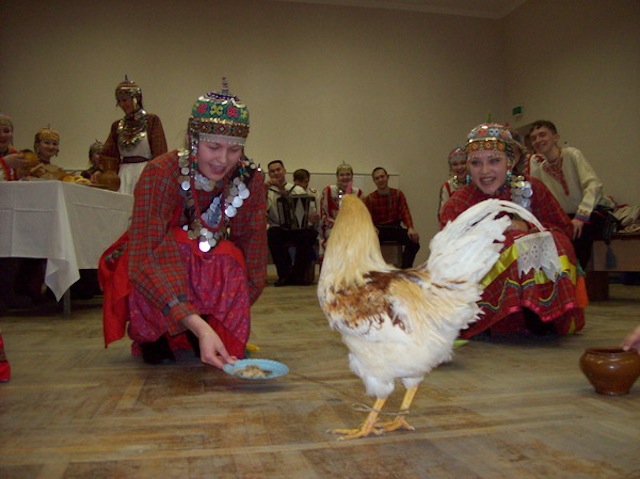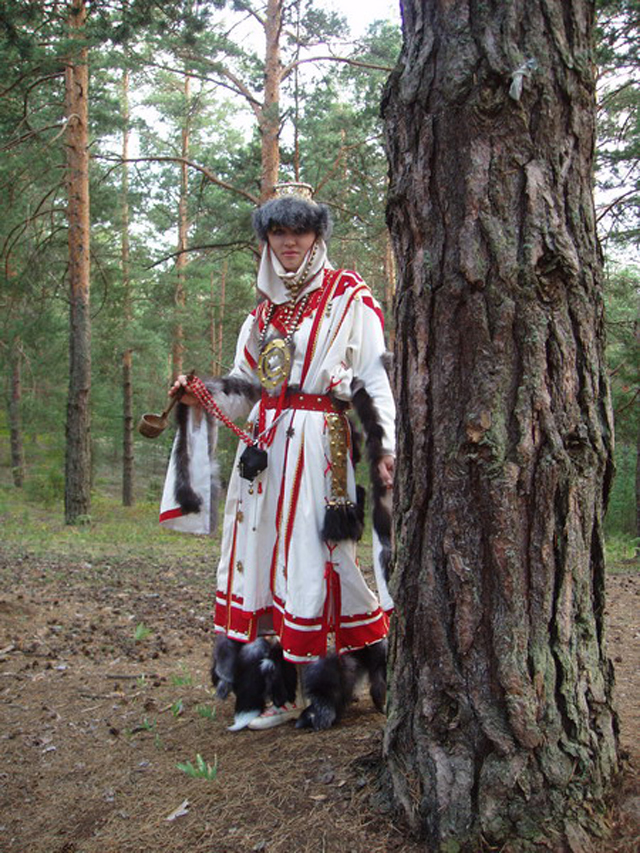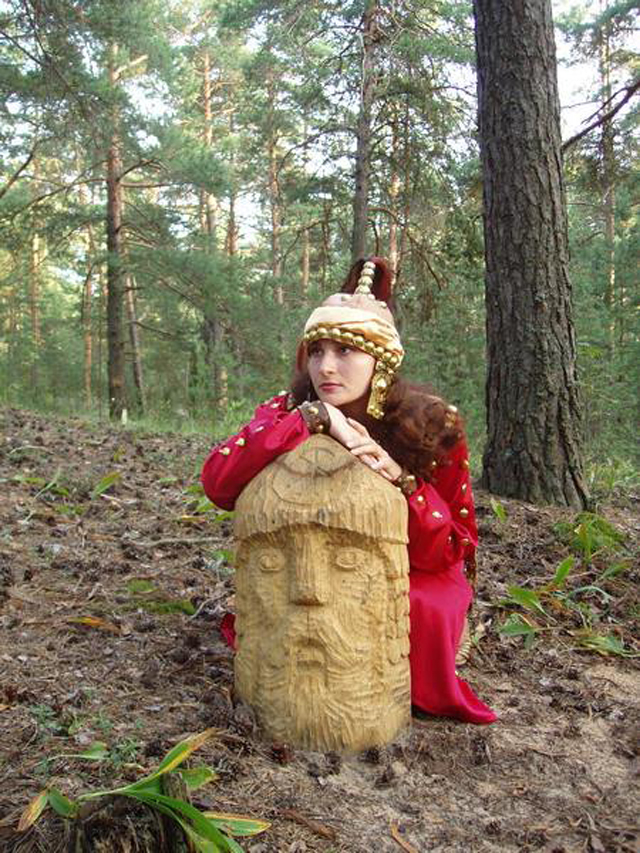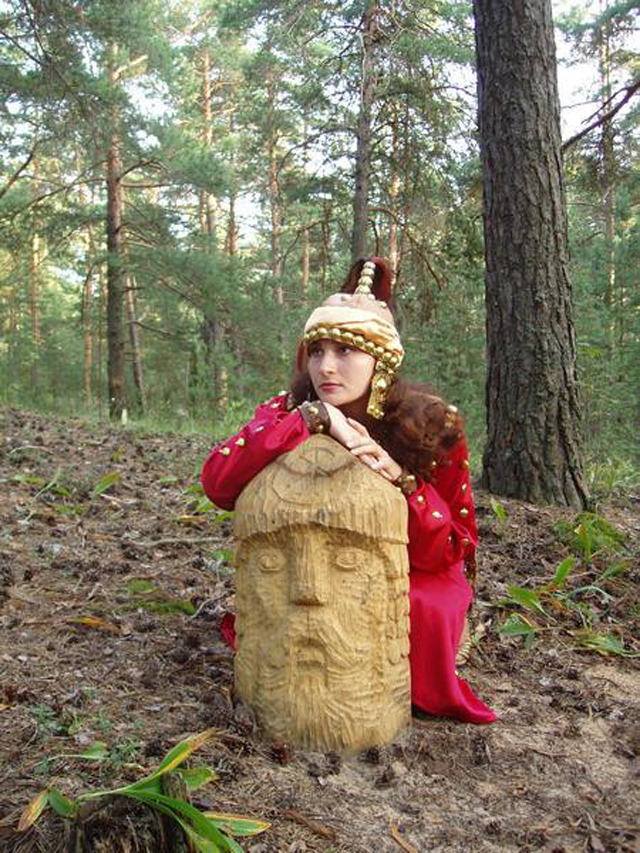 Images from here.