A 1930's Bedouin youth in Palmyra, an ancient city in present-day Syria.  He wears a thawb (or thobe), the ankle length garment, and his keffiyeh is held in place with an igal, the black cord.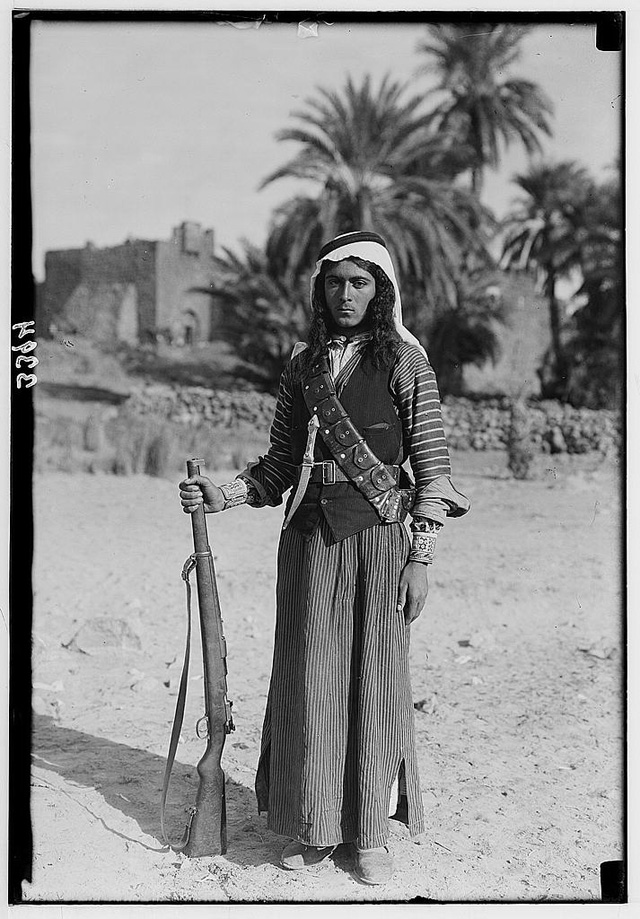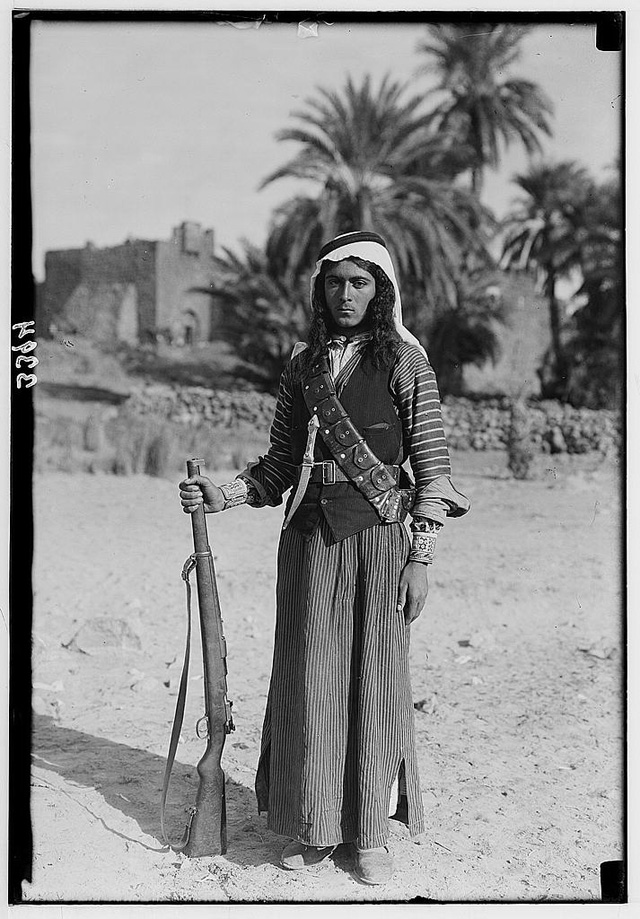 Here, a young man at Qasr al Azraq with long hair in style of Absalom. Azraq, Jordan. 1926.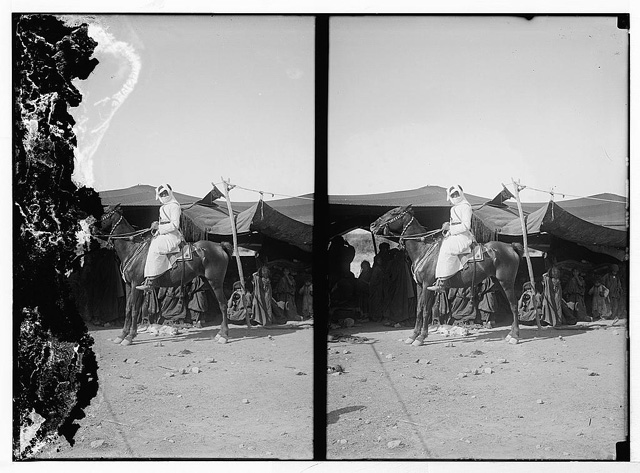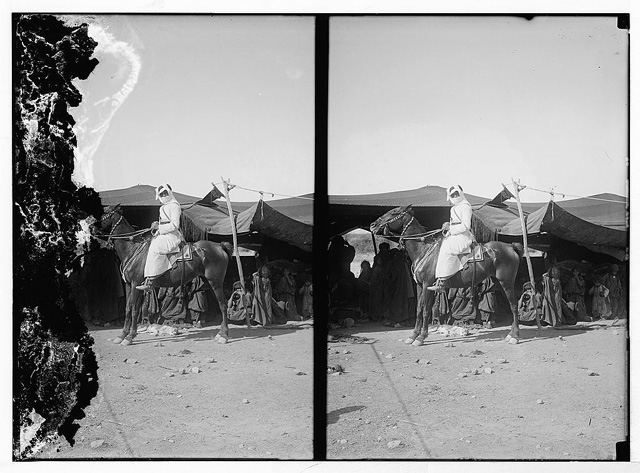 Above, a young man on horseback during a Bedouin wedding ceremony. 1936.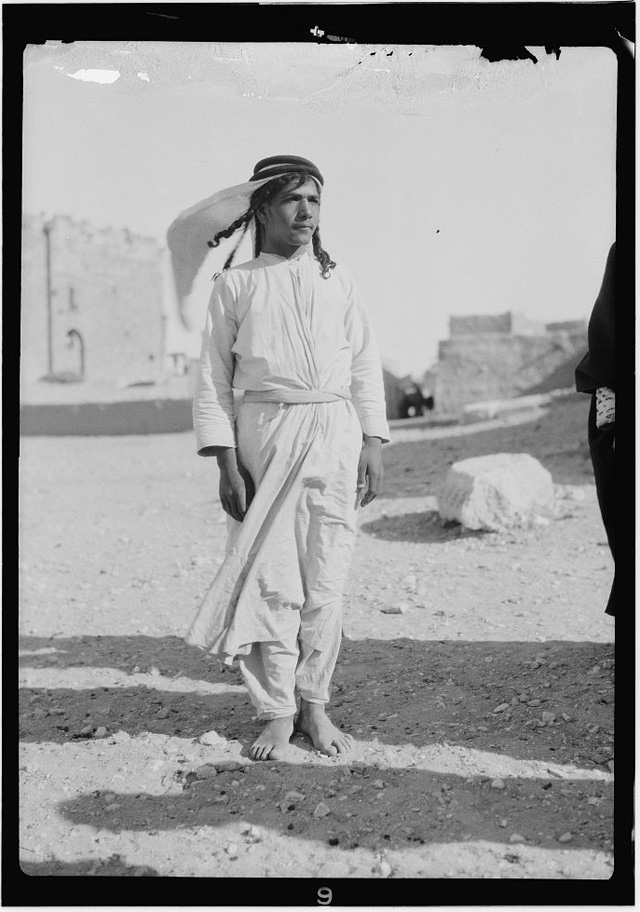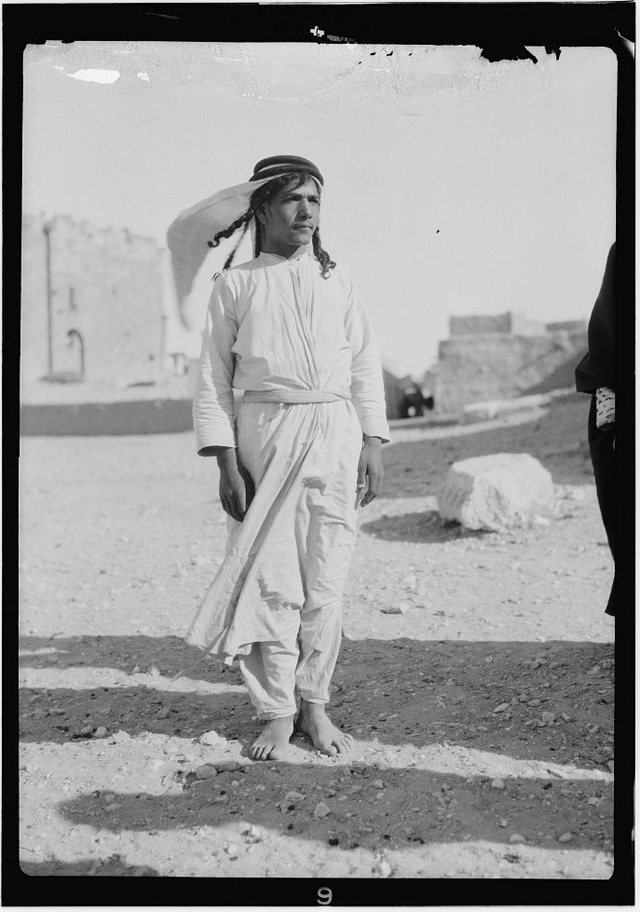 Handsome!
via the G. Eric and Edith Matson Photograph Collection at the Library of Congress.